1. What is side loader?
Side loader trailer is a container-specific loading and unloading vehicle, which is used in container terminals and transfer yards. The role of side loader container trailer is to realize container handling, such as loading and unloading of container flatbed trailer.
Sidelifter trailer technology can effectively solve the problem of no loading and unloading machinery. The military of many countries have been equipped with container loading trailer. As a convenient and efficient container loading and unloading vehicle, the container lift trailer can load containers by itself, and it can also load and unload containers for other container carriers (such as flatbed trailer and skeletal trailer). As you can see, box loader for sale is very suitable for areas where there is no container loading and unloading equipment.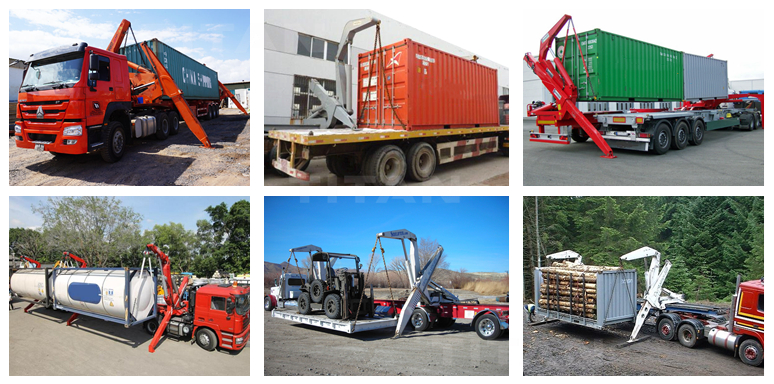 2. What are the different types of side loader?
The container loading trailer integrates the functions of container lifting, container unloading, and container transportation.
According to the type of transportation container, it is divided into 20ft and 40ft container side lifter.
According to different transport chassis, it can be divided into self loader truck and sideloader trailer.
According to the different tonnage of lifting, it can be divided into 16 tons, 25 tons, 37 tons, 45 tons, of which 37 tons and 45 tons are the best sales.

3. Parameters of side loader crane:
Hot selling 40ft side lifer trailer parameters:
Max.lifting capacity: 37 Ton
Dimension(L*W*H): 14100*2500*4100mm
Max.working range: 4000mm
Overall height: 2500mm
Overall length: 1020mm
Axle: 3 axle
Tire: 12 pcs, 12R22.5
Suspension: Heavy duty type mechanical spring suspension
Tow Chain: Igus (imported)
Power source: PTO and Japenese Kubota diesel engine

Hot selling 20ft side lifter truck parameters:
Max.lifting capacity: 37 Ton
Dimension(L*W*H): 12000*2500*4000mm
Axle: 2 axle
Tire: 8 pcs, 12R22.5
Tow Chain: Igus (imported)
Truck head: HOWO 371 A7,Optional

4. Sidelifter package and shipping
The side lift container transport trailer is generally delivered by bulk carriers or ro-ro ships. Before delivery, we spray the entire vehicle with wax, and important parts such as the boom are covered with a layer of rain cloth.
If ports without bulk carriers, we will ship by container.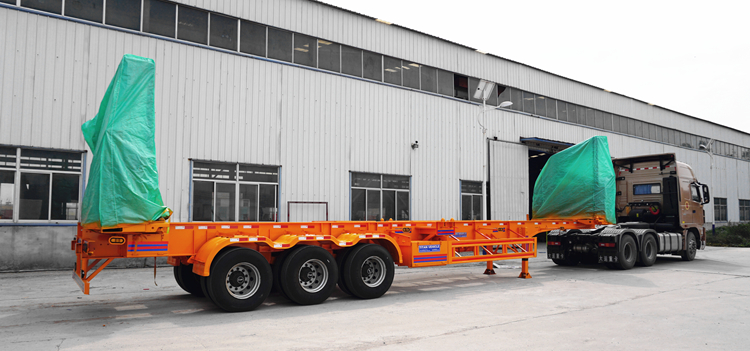 5. What are the important parts of a self loading container trailer?
1. Wireless remote control, equipped with imported remote control, easy to operate.
2. Boom slide system. The 20ft or 40ft container can be loaded and unloaded through the sliding of the front and rear cranes, which has a wide range of applications and good versatility, greatly expanding the use of the equipment.
3. WABCO braking system reduces best sidelifter truck sacramento braking distance.
6. What are the technical characteristics of the container side loader trailer?
1. The side lifter container can be moved back and forth, and can be used for both standard 20 and 40 foot containers.
2. It adopts wireless remote control system, equipped with imported remote control, which is easy to operate and reliable in micro movement.
3. It reserve manual operation mode.
4. It is equipped with imported solenoid valve, and the control is accurate.
5. The side loader crane structural parts are welded from high-strength imported steel plates, and the entire vehicle has undergone stress tests.
7. How to operate and use self loading trailer?
We recorded a video of the operation of the container lifter trailer, please watch the video to understand the operation and use.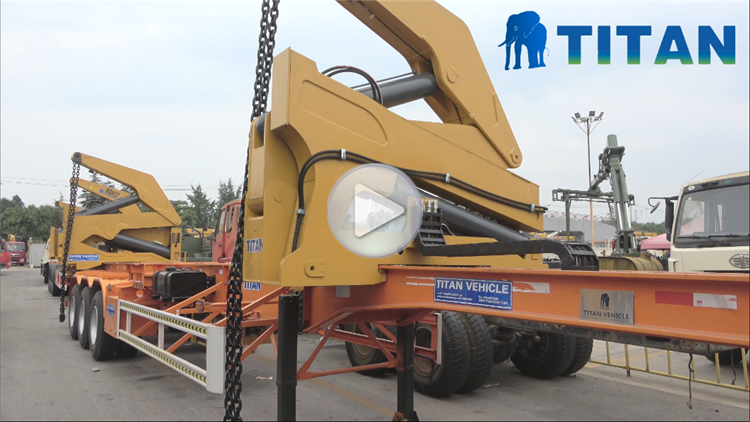 Welcome to leave your inquiry!
We will meet the acme of perfection to serve and provide more details, price, catalog, drawing, videos for you!