Shandong TITAN Vehicle Co., Ltd. is a well-known manufacturer and exporter of special truck trailers and semi-trailers in China. The company was established in 2004. With 16 years of technology accumulation and 27,000 semi-trailer manufacturing experience, TITAN has become China's best manufacturer and exporter of special trailers and semi-trailers.
The main semi-trailers supplied include 40 ft container sidelifter , windmill blade trailer , detachable gooseneck trailer , low bed trailers , container flatbed trailers ,fuel tanker & fuel tanker trailer , bulk cement tank trailers , and bulk cargo transportation semi-trailers , acid tankers , dump semi-trailers , container side loaders truck , modular trailers , windmill blade adapter trailer . TITAN semi-trailers have successfully entered more than 50 countries. Such as Tanzania, Mozambique, Malawi, Zimbabwe, Zambia, Algeria, Sudan, Mali, Ghana, Nigeria, Sierra Leone, Liberia, Guinea, Senegal, Argentina, Chile, etc.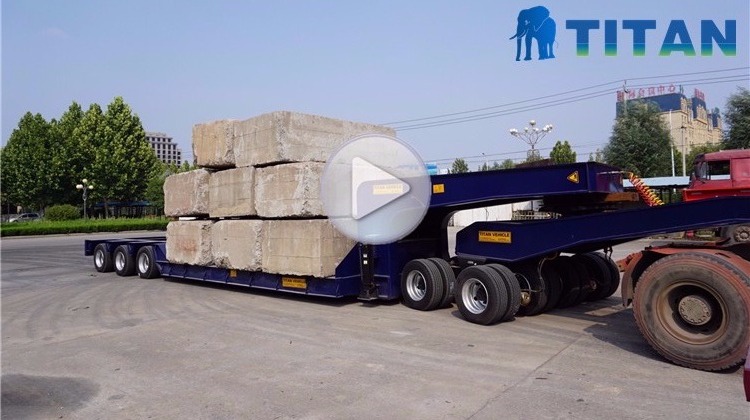 ---
CUSTOMER VISIT
We have a branch in Guangzhou. Welcome customers and friends to visit and negotiate.
---
WHAT OUR CUSTOMERS SAY
Today I have cleared the semi-trailer from the port ,thank you very much for your hard work ,the trailer is beautiful ,everybody asks me about the trailer is a good quality,i told them TITAN vehicle is the best also trust company
--Mr.Mahamoud
Your company is advanced ,very good company to work for ,good reputation
--Mr.Charles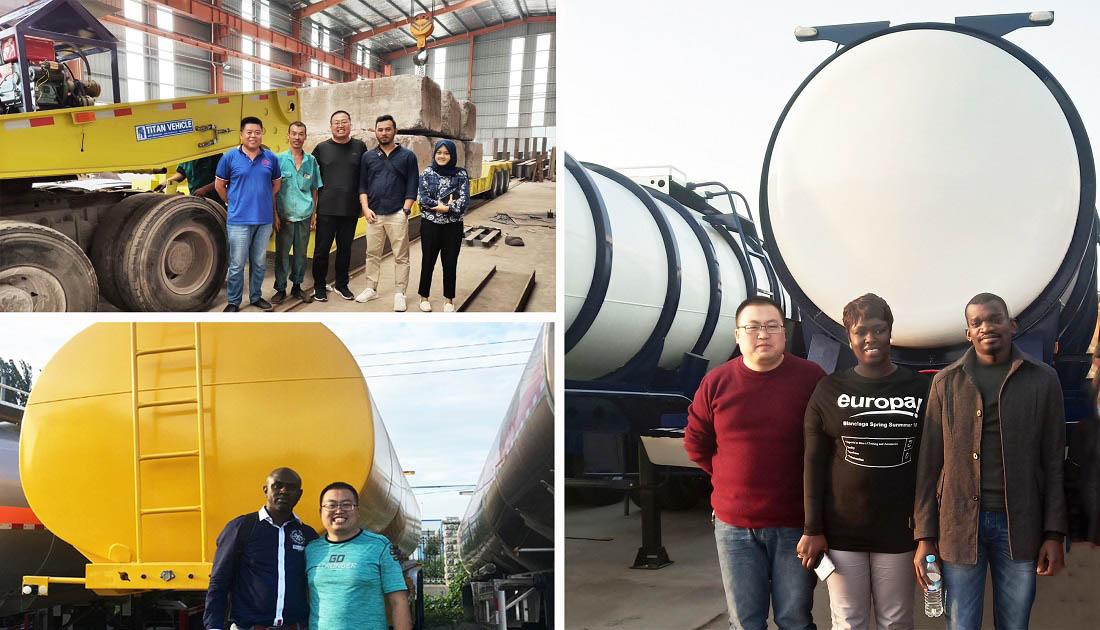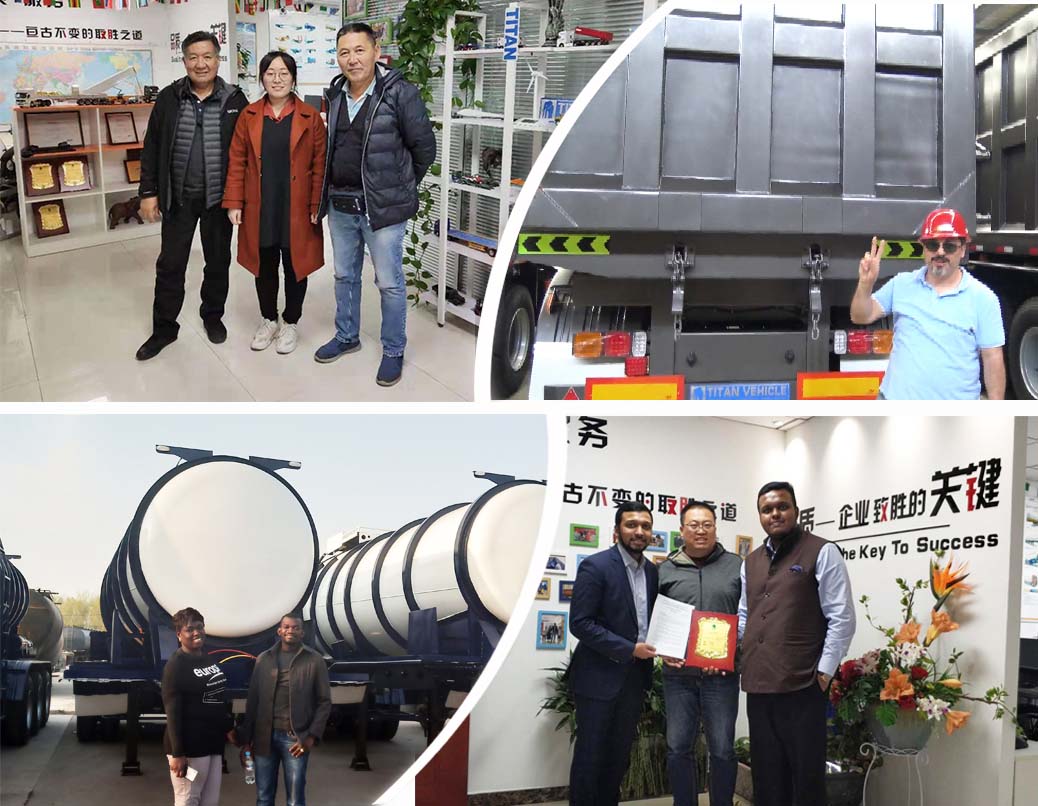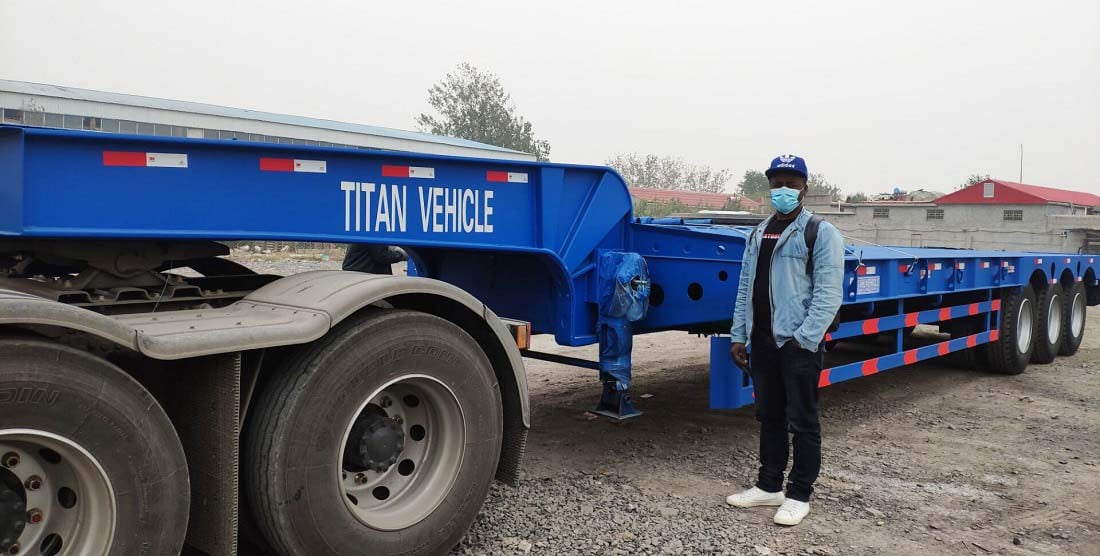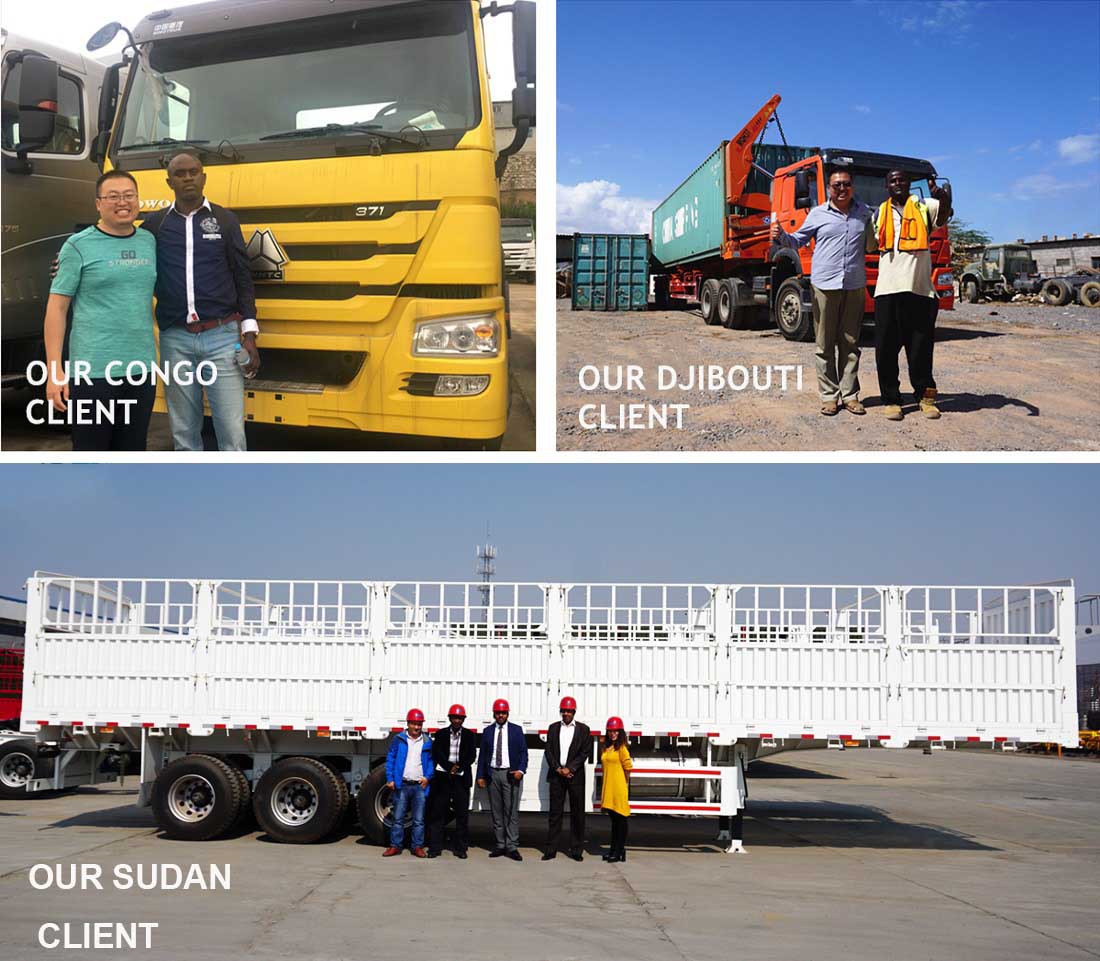 ---
PRODUCTION LINE
TITAN VEHICLE perseveres in technology innovation and strengthen the integration of digital information technology and equipment manufacturing, having taken the coordinate robot spread to every corner of Special commercial vehicles. In the meantime, ln the fields of robots, TITAN's endeavoring to strengthen further cooperation actively with top robot manufacturers.
TITAN VEHICLE overcomes many difficulties in the automation welding fields of special commercial vehicles, auto parts, steel structure, construction machinery, etc.
Production line Of Common Semi Trailer
1. Stage of cutting steel sheet material
According to the drawings of each part produced by the design department, each part is cut out with a CNC cutting machine, such as beam webs, reinforcement plates, standard small accessories and so on.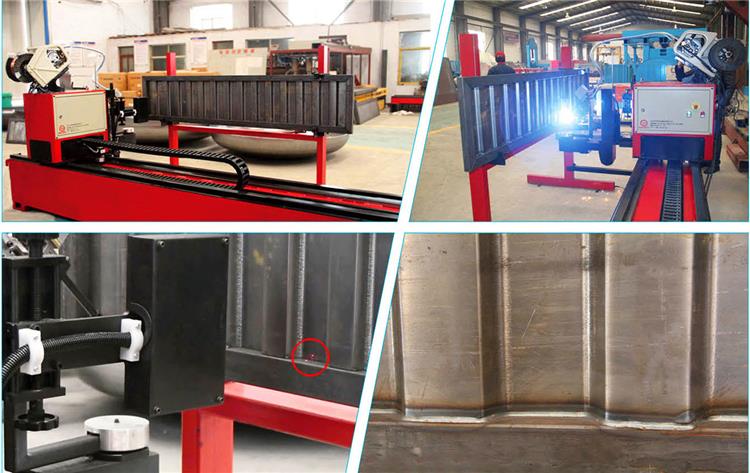 2. Submerged arc welding beams, beams fixed, frame, welding suspension
The second step is to fix the cut web and the upper and lower wing plates to weld points, and then weld the beam by submerged arc welding.
At this time, the low bed trailer of the main beam is basically formed, only the side beams are welded to form the frame structure. And the traction pin traction plate is welded to the position required in the contract, the welding process is required to be high, otherwise, the lowbed trailer will be skewed.
3. Automatic Base plate welding machine:
TITAN VEHICLE adopts Automatic Base plate welding machine.
It can automatically track to weld the edges of base plate. Just move weldlng torch to the first corner of base plate, and press 'Auto Button on' ,the machine will track and weld all seams automatically without any operator. The high welding seams will improve the service life of the heavy semi trailers when loading the cargo on the bottom floor.

Tank production line:
This production line adopt the most advanced international high-end double pulse TIG Flat Butt Welding Machine, Tank Rolling Machine, Automatic Tig Welding Machine Tanks machines, etc, which fully realizes auto welding for plates and baffles plates, forming tank body at only one time by tank rolling machine.
Tank laser welding robot keep the high welding precision, intelligent acquisition welding seams, unmanned operation by tracking the seams.
Automatic welding machine for tank trailer production line
The Tank Rolling Machine is exclusively designed and developed by Shuipo Welding & Cutting Equipment Manufacture Co., Ltd based on years tank manufacturing experience and equipment debugging skills, which brake traditional tank producing pattern. It adopts the advanced PLC program input technology, the micro electronics technology, and is shaped by one-time.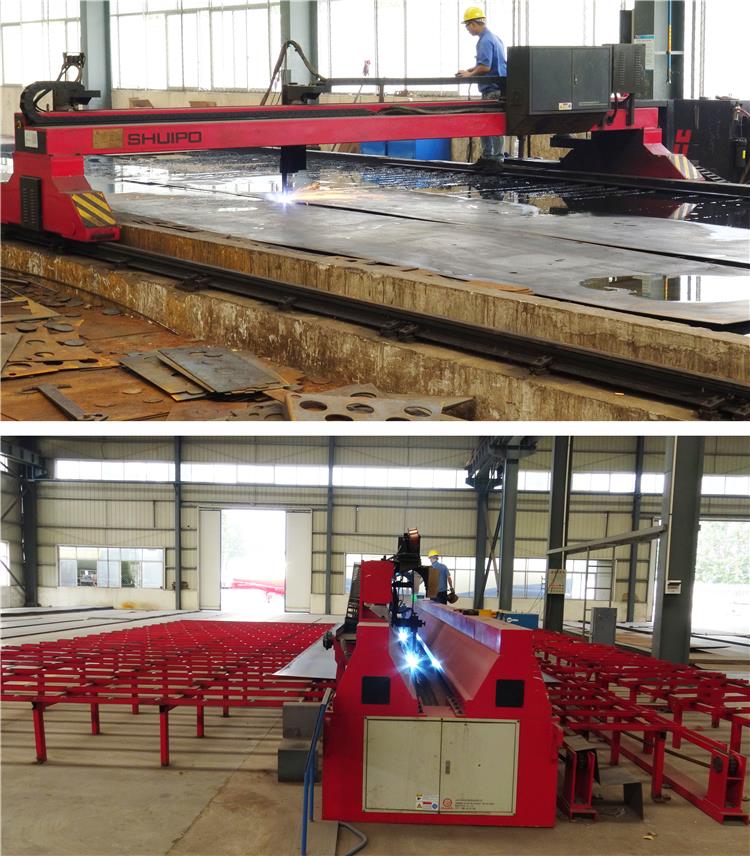 Large-sized Tank Rolling Machine
The plasma arc welding that can allow the seam be welded by one side in shape by two sides is first used during production, which prevent leakage of tank .In addition, it combines the automation technology and information technology, and uses digital control system to control the tank manufacturing machines in production such as CNC cutting machine, CNC edge milling machine, delivering and turning over machine, giant flat butt welding machine, CNC bending machine, giant hydraulic dished head configuring machine.
It is applicable for the production of different kinds of tank trucks ,such as fuel tanker trailer, power tank trailer,chemical tanker, concrete cement truck, liquid tank truck, Bulk powder tanker truck, asphalt truck, milk tanker.

Frosted and painted
The frosting is the previous step of spray painting. Some manufacturers without shot blasting workshops will blow and polish the welding slag with high pressure gas at this stage.
Spray paint is usually sprayed in a well-ventilated shed. If you want to spray beautifully, you must first look at the coating and the technology of the technicians, but TITAN 40 feet low bed trailer will spray very beautifully. Basically, you don't have to worry about this. We will be very attentive!
The device is the use of PC-based CNC technology, PLC programmable control technology and servo drive system developed by our company through the spraying process large box of special vehicles, large box of Special Purpose Vehicle CNC automatic spraying system, closed purification painting roomand the gun is automatically executed and stored in the device, pre-special vehicle large box shape and spray pattern, color, real-time programming CNC automatic spraying system.