If you have any needs, welcome to contact us:
Wehcat/Whatsapp: +86 13064064064
E-mail: sales@titanvehicle.com
Add: Shengjing Homeland ,14F , Building B , Aoti Middle Rd, Lixia District, Jinan, Shandong, China
Welcome to contact us and order our semi-trailer, TITAN has the best quality and cost-effective price price. Our goal is to provide you with the best possible service and for you to get the most out of your TITAN trailer. Our online sales representatives with review your order and contact you with estimated delivery date.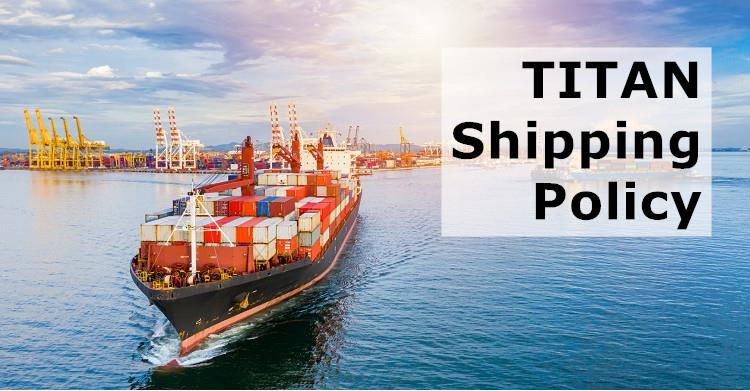 1. Shipping Method
We provide sea transportation and land transportation services, you are welcome to get a free quotation by filling in the form with your name, email, full address, products and requirements,
We will contact you shortly with complete information, including the most suitable shipping method.
When transporting flatbed trailers, many customers use container transportation, which has low transportation costs and short transportation time.
Other trailers usually use bulk carriers or ro-ro ships. The TITAN truck trailer will be sprayed with wax and covered with a tarp.
When the trailer arrives at your seaport or destination, you can pick up the goods with the bill of lading we provide.
2. Delivery Time
Order processing time: After we receive all the payment, we need 3-5 working days to start waxing, packing and other preparations for the semi trailer, and we will send out within 5 working days after receiving the payment. Delivery to the shipping company to start shipping service.
Shipping time: The shipping company may take 3 to 15 working days to deliver to the buyer's agreed location.
3. Shipping
Our company bears all sea freight and land freight, customers do not bear the freight.
4. Shipment Tracking
The process is relatively simple and well organized. Once the semi trailer leaves our factory, your shipment will be assigned a delivery number. TITAN sales will send you the package pictures and logistics information of the vehicle at any time.
5. Damaged Goods
We deliver your product safely and at a reasonable price with our carrier of choice. Sometimes goods may be damaged. While this is rare, there is a simple procedure customers can follow to expedite the claim process.
Customers can contact us at sales@titanvehicle.com or at Mobile number: +86 13064064064.
6. Shipping Tips
During the COVID-19 pandemic, uncertainty in global ocean shipping has increased, and some sailing schedules may be extended.
7. Precautions:
Costs that the customer needs to bear: import tax charged by the country where the customer is located, various fees charged by the local port, and customs clearance fees.