Product Description:
TITAN 3 Axle Hydraulic Tipper Trailer equipped with reliable hydraulic cylinder. We can customize the tipper trailers according to your special needs, like U shape dump, end dump, side tipper, and container tippers including skeleton and flatbeds trailers.
TITAN Tipper Semi Trailer have different load capacities: 24cbm tipper semi trailer, 30 cubics, 35 cubics, 40 cbm tipper trailer, 60 cubic meter tipper trailer, 35ton dump tipper trailer, 50 ton tipper trailer, 40ft container tipper trailer.
In civil engineering, it often works in conjunction with excavators, loaders, belt conveyors and other construction machinery. The dump trailer carriage adopts rear-dump and side -dump self-unloading methods, which improves the efficiency of the bulk cargo transport by the loader.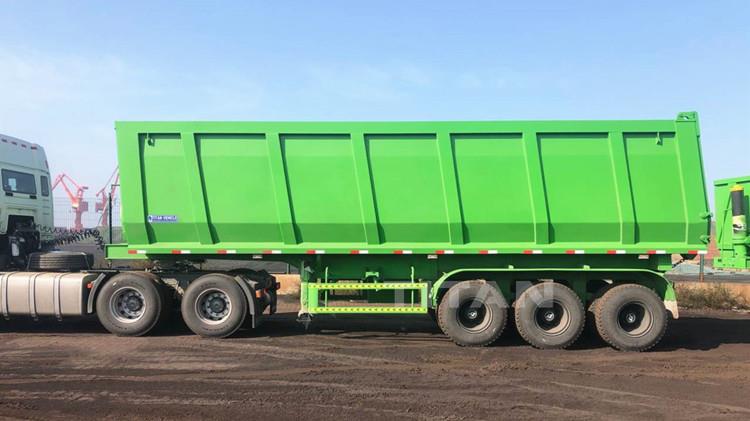 3 Axle Hydraulic Tipper Trailer ready for shipment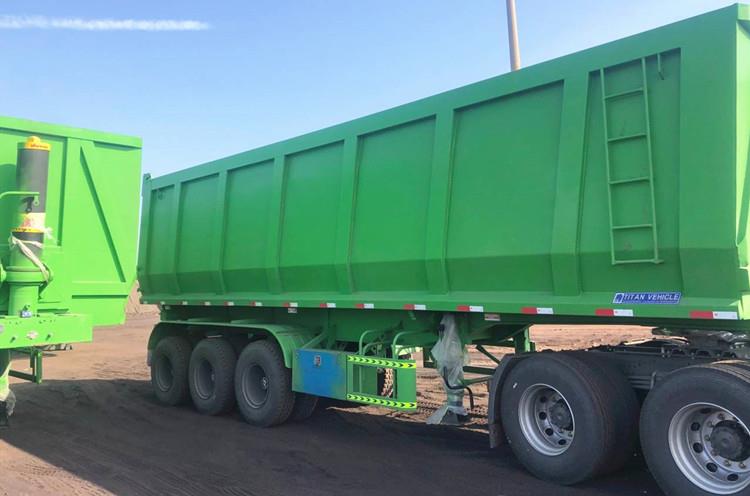 Box Trailer Tipper for Sale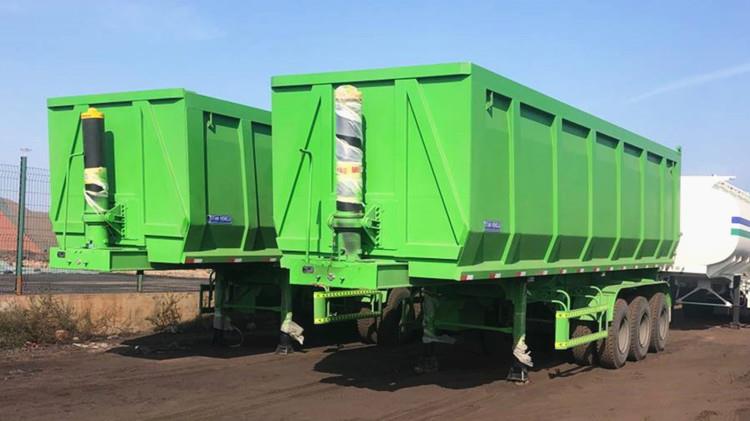 Tipper Semi Trailer for Sale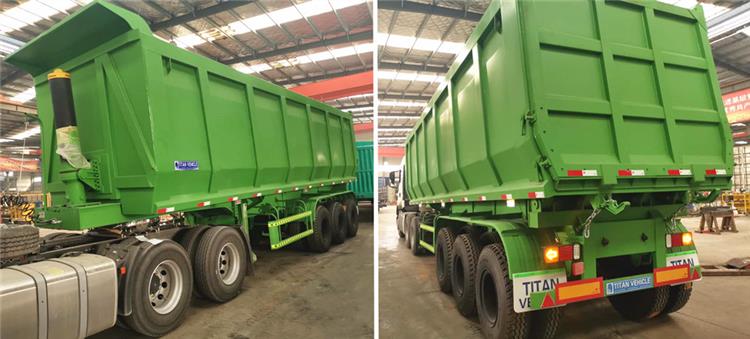 Details of 100 ton tipper trailer
Advantage:
1. Double-plate main beam for tipper semi trailer, which have a stronger carrying capacity, it is not easy to damage.
2. Hydraulic cylinder: The heavy-duty cylinder with a wider diameter, stronger lifting capacity and higher height, which makes the lifting more stable and does not easy to roll over.
3. with 4 units vice beam and cross balance beam. The lattice structure of the side door makes the side door more solid.
4. Flip Bracket: 4 units flip brackets, which can make the rear end more evenly loaded during unloading, and it is not easy to damage the trailer.
5. The leaf spring is widened and thickened, the shock absorption effect is good.
6. Strengthened Ribs, unique structure design to maximize the payload.
Specification:
Overall dimension:9300mm * 2500mm *3700mm
Volume: 100 ton
Axles:3 axles
Suspension:Heavy duty mechanical suspension
Tipping system: 196 hydraulic cylinder
Tire:12 units
King pin:90#
Landing gear:JOST
Brake system: WABCO
Electrical system: 24V, LED lights
Through these videos, you can learn about different types of semi tipper trailers, as well as the process, testing, packaging and customer feedback, etc.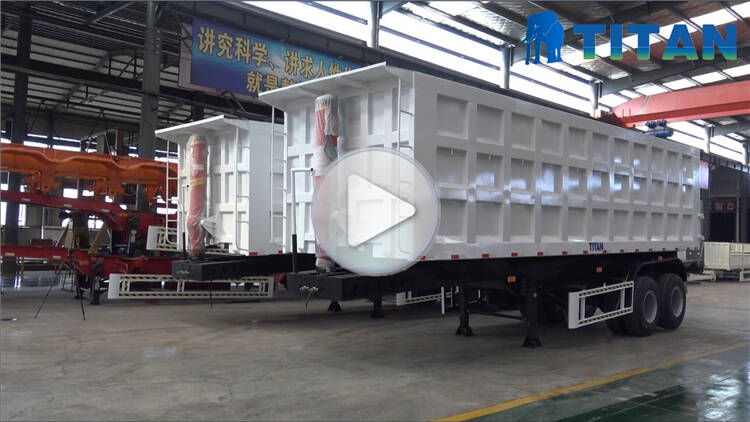 Welcome to leave your inquiry! We will provide more details, price, catalog, drawing, videos for you!