150 Ton Heavy Haul Trailers for Sale Price: 29000USD
Equipped with an impressive maximum carrying capacity of 150 tons, this 150 ton heavy haul trailers for sale is purpose-built to effortlessly handle the heaviest loads. Its innovative 4-line design and 8 axles guarantee exceptional stability and precise control, enabling seamless transportation of your valuable cargo across long distances.
Crafted from top-notch materials, the TITAN 4-line, 8-axle, 1150 ton heavy haul trailers for sale features a lowbed design that streamlines the loading and unloading process for your equipment. The trailer's hydraulic system ensures smooth and efficient operation, making it the perfect choice for a wide range of heavy-duty transportation needs.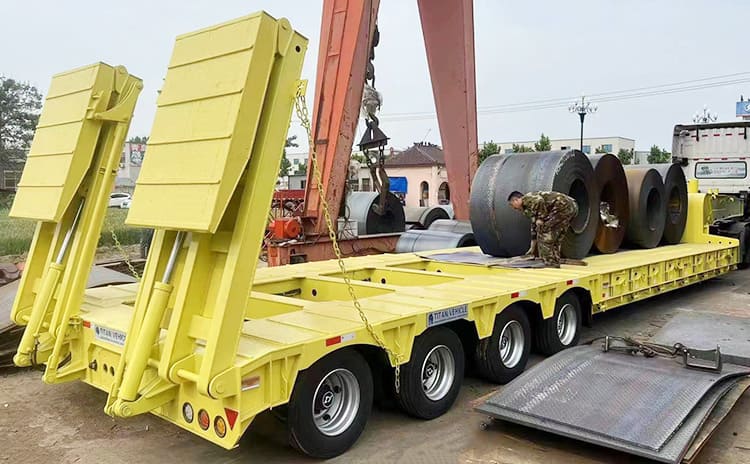 150 Ton Heavy Haul Trailers for Sale Price Manufacturers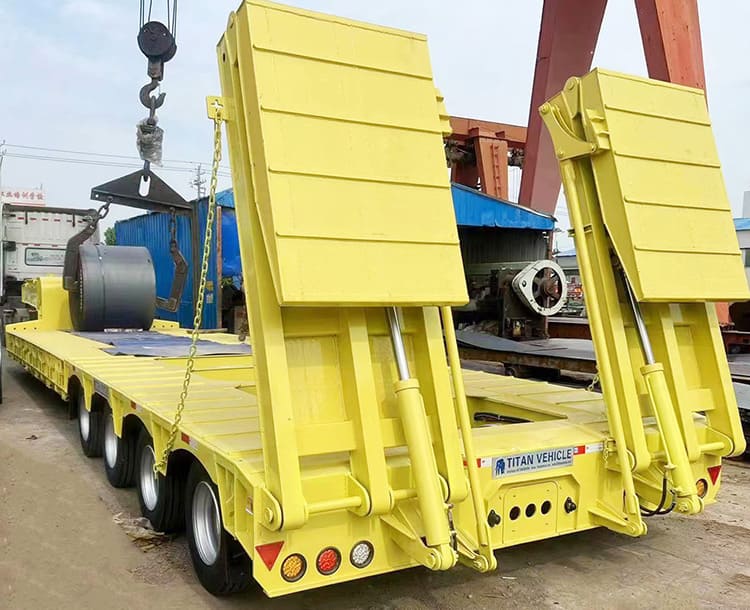 150 Ton Heavy Haul Trailers for Sale Price Manufacturers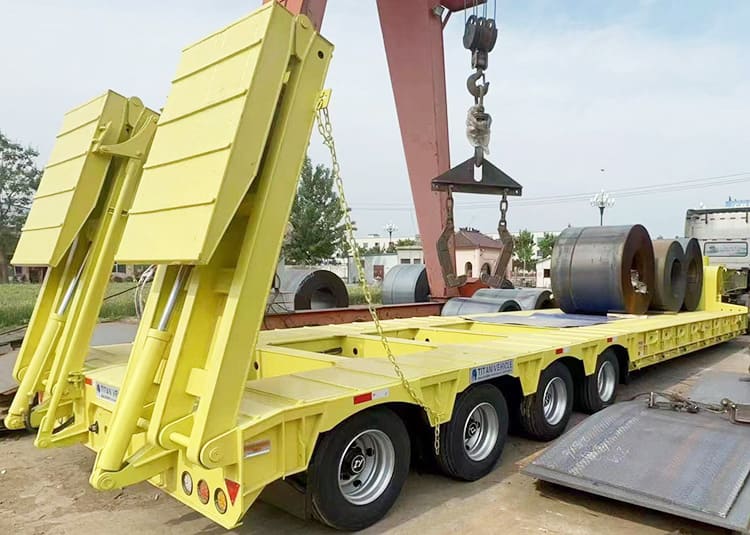 150 Ton Heavy Haul Trailers for Sale Price Manufacturers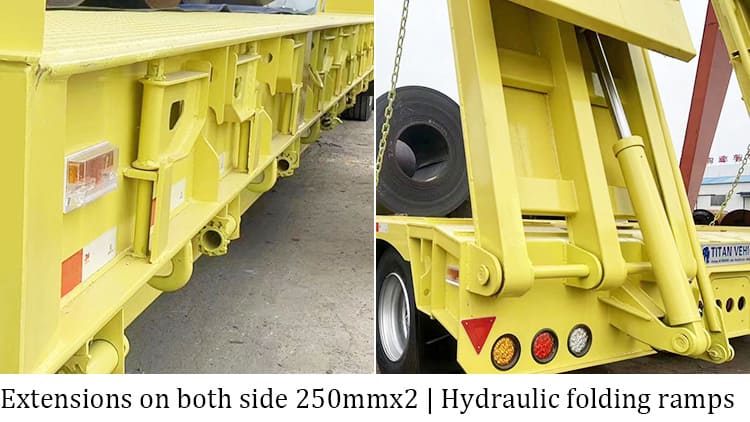 150 Ton Heavy Haul Trailers for Sale Price Manufacturers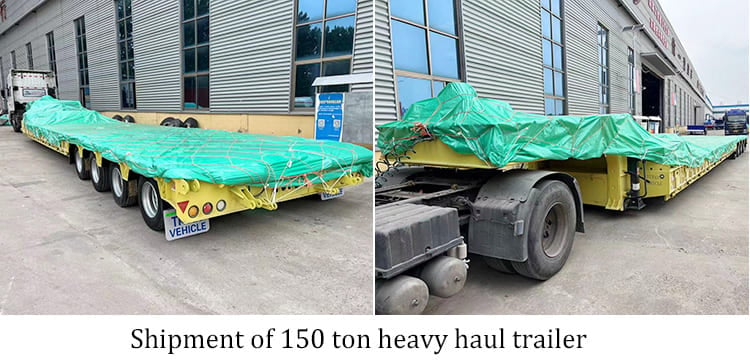 150 Ton Heavy Haul Trailers for Sale Price Manufacturers
Heavy Load Trailer Specification:
Model: 150 ton heavy haul trailer
Loading capacity: 150 ton
Overall dimension:18400mm * 3500mm *3400mm
Axles:4 line 8 axles
Suspension:Heavy duty mechanical spring suspension
Tire:32 units
King pin:90#
Landing gear:JOST
Brake system: WABCO
Electrical system:24V, LED lights