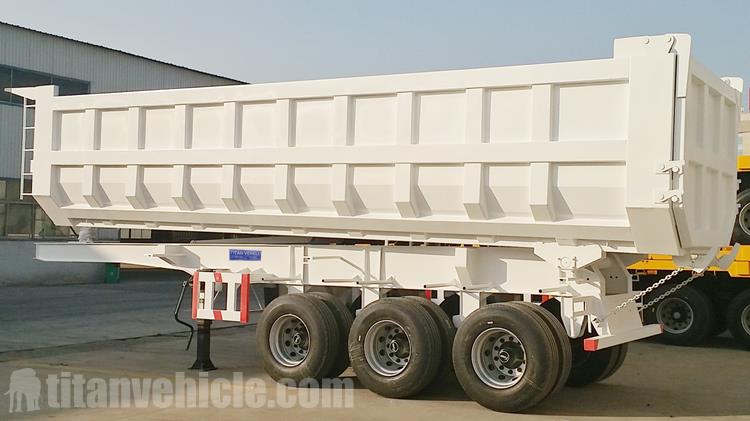 Tri Axle 33CBM Semi Tipper Trailer for Sale In Uganda
Last year a Ugandan customer left us a message on the website saying he needed a semi tipper trailer to transport soil. Seeing this message, our salesman Sunny contacted the customer immediately, informing the customer that all his shipping needs can be met.
Customers have been following our website for a long time and are very interested in our semi trailers. We introduced our factory to customers and sent them a video. Customers are very satisfied with our strength and semi trailer quality.
We have many African customers. We provide comprehensive services, such as detailed operation videos and perfect after-sales service. Our sales colleagues are professional and patient.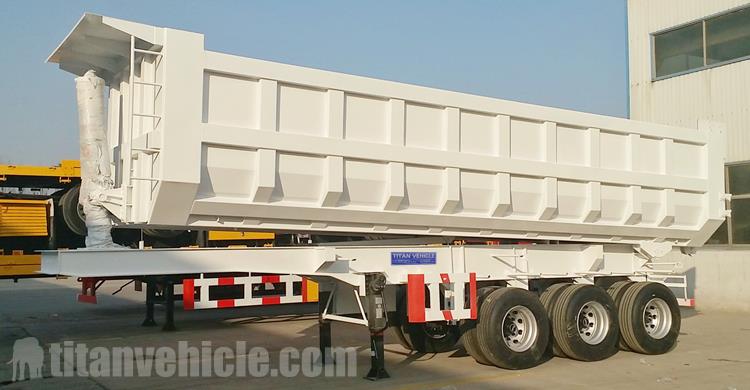 Tri Axle 33CBM Semi Tipper Trailer for Sale In Uganda
If you manage a fleet of vehicles and commercial trailers, you can use a 33cbm semi tipper trailer in many applications. Their ability to transport aggregate loads is perfect for construction and agricultural industries, end,bely bottom and side trailer sales. Check 33cbm semi tipper trailer inventory of new tipper trailers for sale so you can get the job done safely, quickly, and efficiently.
1. The carriage adopts the way of rollover and self-unloading after the rollover, which can effectively improve the transportation efficiency of the loader transporting loose and dispersed goods.
2. The frame and tracks are welded with a high-quality manganese plate, and the box body has a dustpan and rectangle With high strength strong lifeforce, strong rigidity, toughness, strong bearing capacity, and no permanent deformation.
3. The main parts are processed by advanced equipment, the longitudinal beam I fully automatic submerged arc welding and the wheel shaft and steel spring are assembled by the assembly machine.
4. Our factory has a strict quality inspection department, we will test the tipping system before delivering the 33cbm semi tipper trailer to customers so that we can ensure long-term cooperation with our customers with the best quality of the trailer.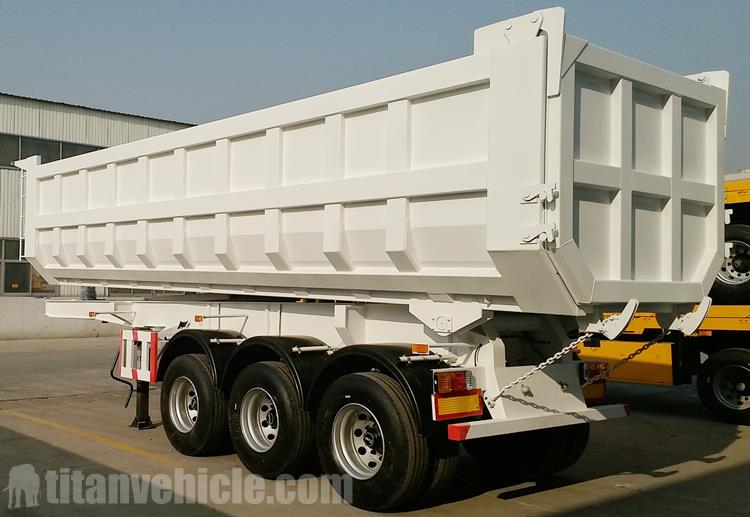 Tri Axle 33CBM Semi Tipper Trailer for Sale In Uganda
What is the Difference Between Semi Tipper Trailer And Tipper Truck?
33Cbm semi tipper trailer are used to move materials from one place to another. So, on the surface, they seem very similar. However, they are absolutely different.lf you are considering whether to buy a dump truck or a dump trailer,you must know the differences before making a final decision.
Although 33cbm semi tipper trailer may provide greater load-bearing capacity, they are difficult and dangerous to operate under heavy loads.
Semi tipper trailer, on the other hand, also offers huge load-bearing capacity and is powerful enough to carry tons of weight. But once you choose a tipper truck, you're stuck with its capacity.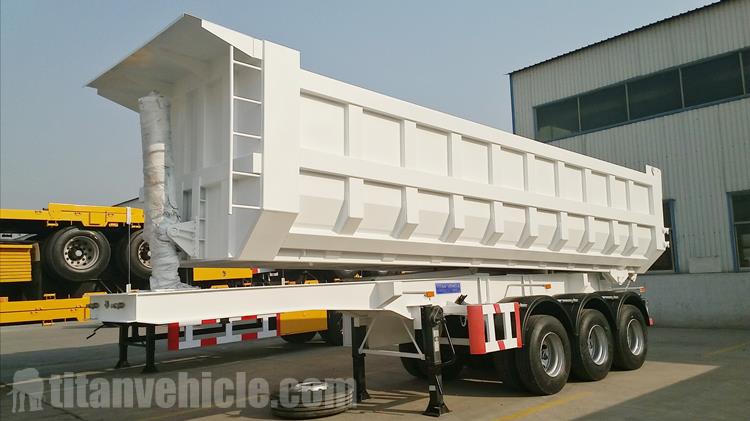 Tri Axle 33CBM Semi Tipper Trailer for Sale In Uganda
33cbm semi tipper trailer, are better suited for paved roads than tight Spaces and difficult train. Tipper trucks are used safely and eficiently in rocky or sandy terrains.
33cbm semi tipper trailer, has the best dump mechanism and uses less power.However, Tipper trucks offer a more durable and stable mechanism to get the job done faster.
Although a 33cbm semi tipper trailer for sale, is a more affordable solution than a dump truck, in some cases the largest trailer can be very expensive.
If you want a 33cbm semi tipper trailer, that can work with all types of loads and is affordable, then you should go for a dump trailer. But if you want something stable, simple and safe, and you can afford a good deal of money, then you should get a dump truck. The vehicle you choose must meet your construction requirements.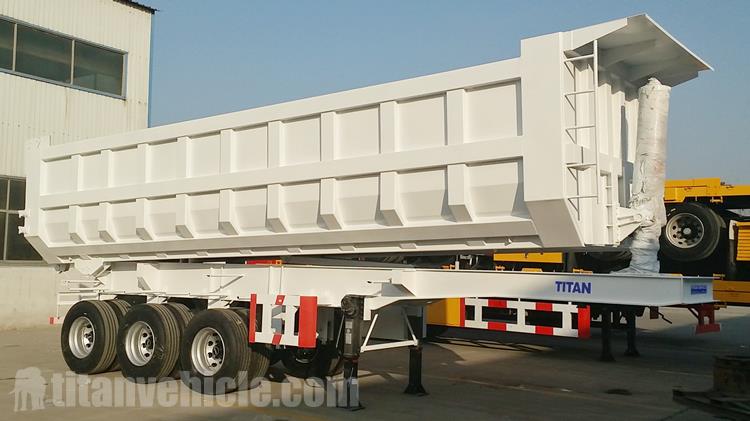 Tri Axle 33CBM Semi Tipper Trailer for Sale In Uganda
You can download video, you can learn about different types of semi tipper trailers, such as u shape dump semi trailer, side tilted dumper trailer, container tipper trailer, tipping chassis trailer. And the process, testing, packaging and customer feedback, etc.
This kind of semi trailer was designed with lots of advantages and features. If you want to get more information, please don't hesitate to make contact with us.