60 Ton Detachable Lowboy Gooseneck Trailer Price: 28000USD
The TITAN 60 ton detachable lowboy gooseneck trailer, available for purchase worldwide, goes by various names in different countries, including RGN trailer, detachable gooseneck trailer, folding gooseneck lowboy trailers, hydraulic low bed trailer, removable gooseneck trailer, front-loading RGN lowboy trailer, and military lowboy trailer for sale.
When it comes to loading, this lowboy gooseneck trailer adopts a front-loading method. The cargo table on the detachable lowboy gooseneck is merely 85 cm in height, ensuring a remarkably low center of gravity that enhances stability and security. This heavy-duty gooseneck lowboy trailer is exceptionally capable of transporting ultra-high and medium-sized equipment and machinery with ease.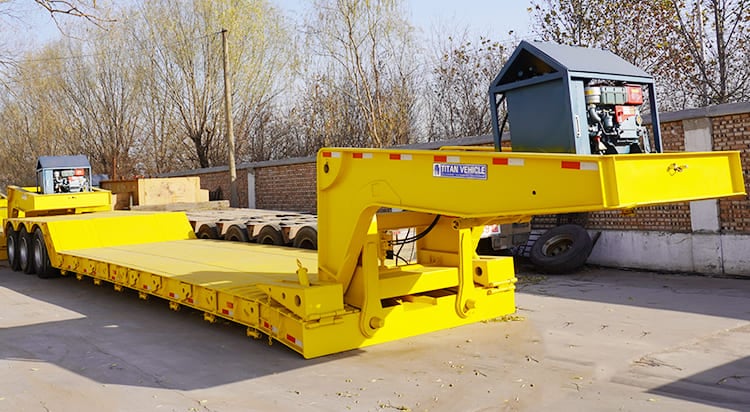 60 Ton Detachable Lowboy Gooseneck Trailer for Sale Price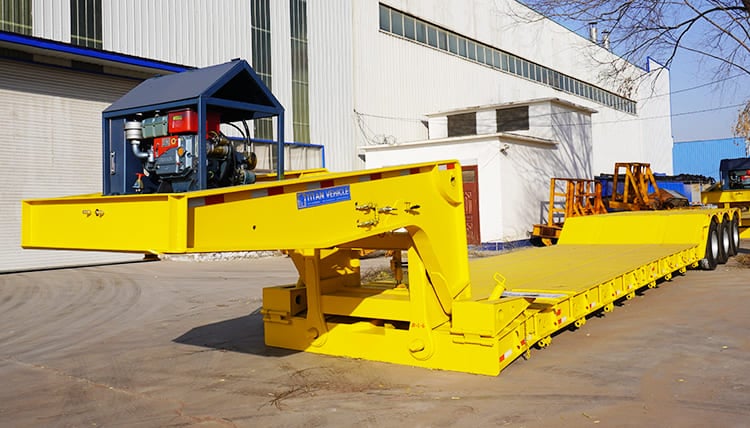 60 Ton Detachable Lowboy Gooseneck Trailer for Sale Price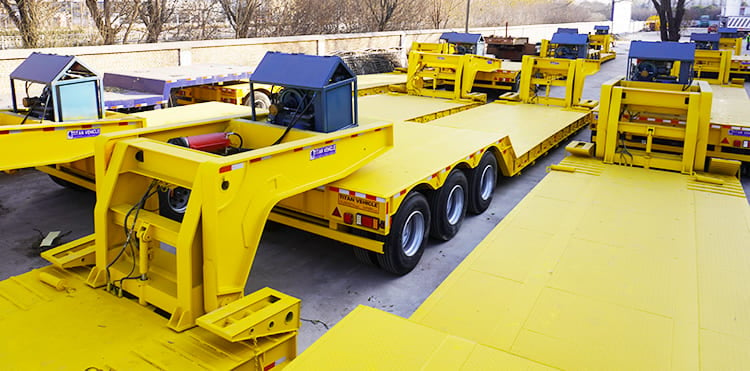 60 Ton Detachable Lowboy Gooseneck Trailer for Sale Price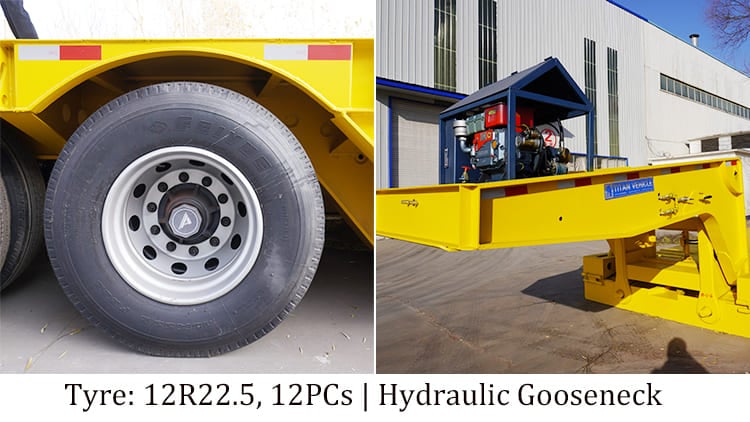 60 Ton Detachable Lowboy Gooseneck Trailer for Sale Price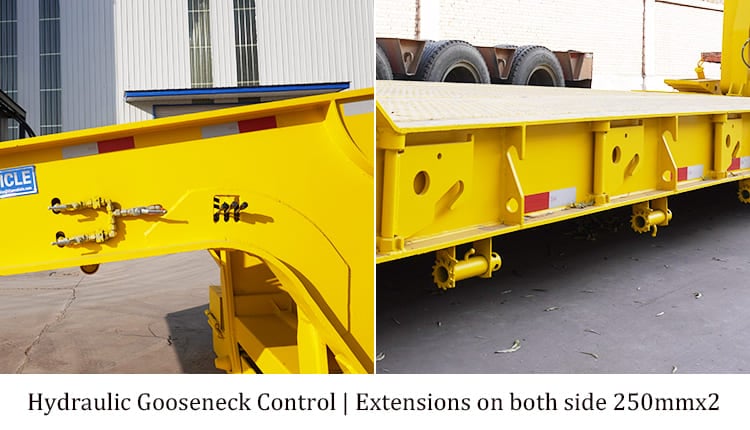 60 Ton Detachable Lowboy Gooseneck Trailer for Sale Price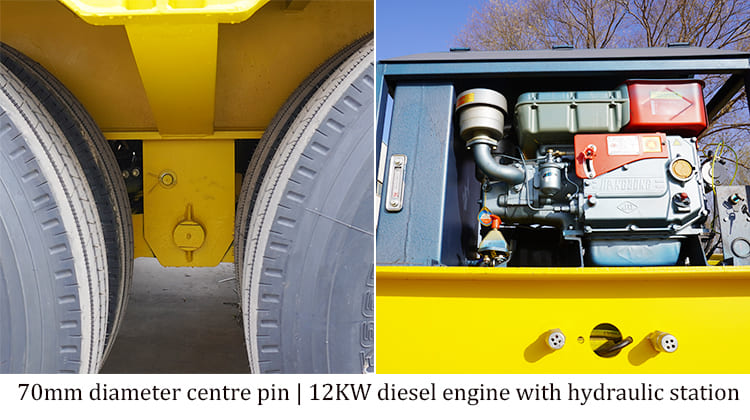 60 Ton Detachable Lowboy Gooseneck Trailer for Sale Price
Detachable Lowboy Gooseneck Trailer Specification:
Dimension: 16000mm x 3000mm x 2500mm
Loading capacity(T): 60T
Axle: 3 axle
Tire: 12 units, 12R22.5
Suspension: Mechanical suspension
Hydraulic cylinder: 12KW diesel engine with hydraulic station