4 Axle Powder Tanker Trailer Product Description:
The semi-trailer for powder and granular materials, the tank body adopts the V-shaped filling and leveling structure, and the latest fluidized structure. It has the characteristics of large loading volume, low center of gravity, small residual material, simple structure, fast discharge speed, etc., which is convenient for operation and maintenance. The tank body is welded with special turning equipment to ensure the welding quality; the semi-trailer type walking structure uses high-strength international steel material; the whole vehicle has a light weight, and guarantees its anti-distortion, anti-vibration, and anti-bumping capabilities to meet the load-bearing requirements of different roads.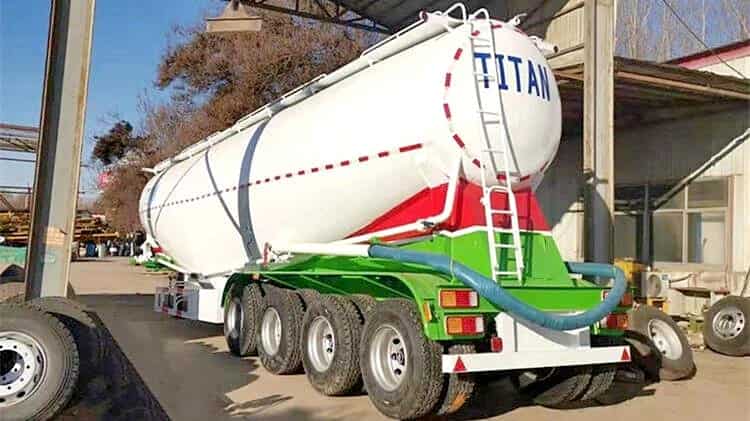 4 Axle 50ton Powder Tanker Trailer for Sale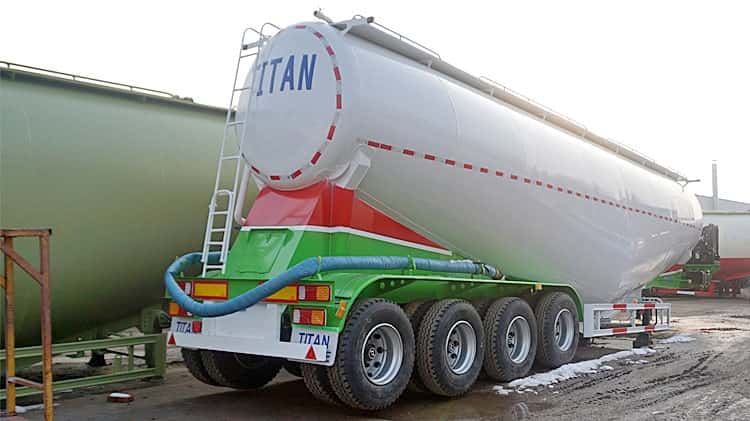 4 Axle Powder Tanker Trailer for Sale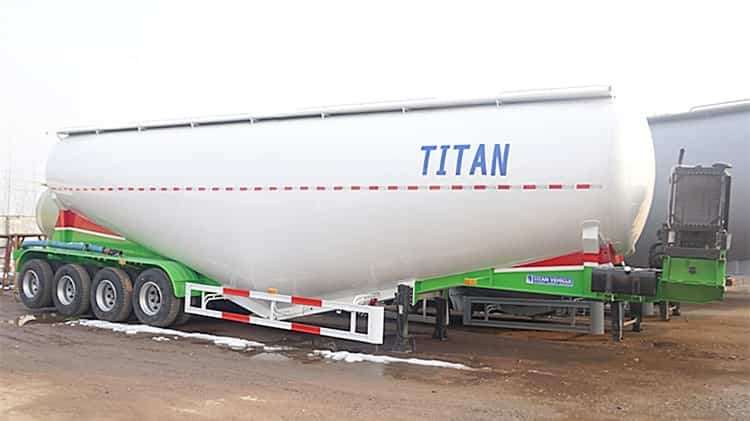 Powder Tanker for Sale

Specification:
Tanker body material : 5mm high strength wear-resistance steel
Payload : 36T-50T
Axles:4 axles
Tire:16 units
Application: transport lime, cement, powder etc.
Tank body thickness: 3.5mm
Compressor: 12m³ double cylinder air compressor
Spare tire rack: 2 units
Leaf spring: 10 pieces
Sprinkler: one sprinkler; car waxing
Diesel Engine: WEICHAI Brand
Compressor: BOHAI
Suspension:Heavy duty mechanical suspension
Landing gear:JOST
Brake system: WABCO
Light: LED light (specially intended for oversea markets)
Voltage: 24V
Tool box: 1 set
Painting: Polyurethane paint, with long service lift, and avoid the vehicle get rust
Advantage:
1. TITAN dry bulk cement tank trailer , adopt high strength wear-resistant steel. To fabric the most durable tankers, especially for Africa Market, considering the road condition.
2. TITAN adopts the advanced machine, that ensure the high quality of welding seams, long service life and good appearance in tank body.
3. After the production, all the TITAN cement tank trailer will go through the pressure test and metal inspection testing, to ensure a good sealing property of our cement tank trailer.
4. There are 10 air bags inside the tank (others only 6 or 8 ).
5. TITAN Vehicle uses world-famous brand diesel-engine Weichai 4102 to help the air compressor work better, the discharging speed can reach to 1.6ton per minute.
4 Axle Powder Tanker Trailer details display video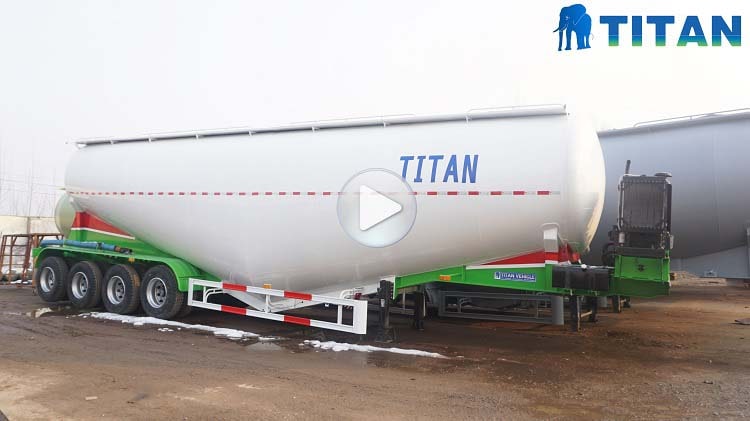 Through these videos, you can learn about different types of bulk cement tanker trailers, as well as the process, testing, packaging and customer feedback, etc.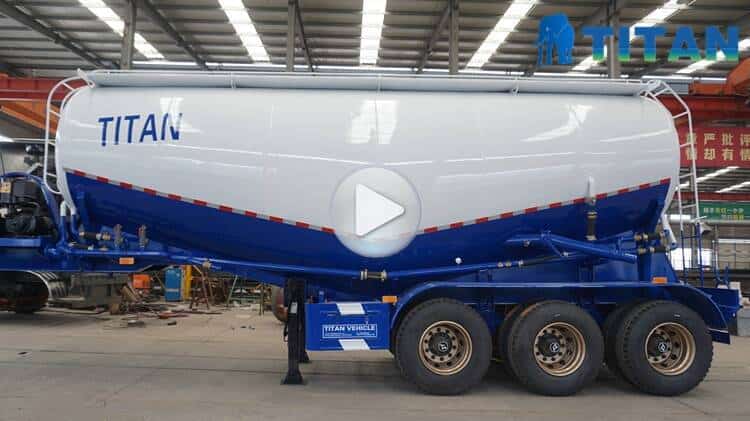 Welcome to leave your inquiry! We will provide more details, price, catalog, drawing, videos for you!