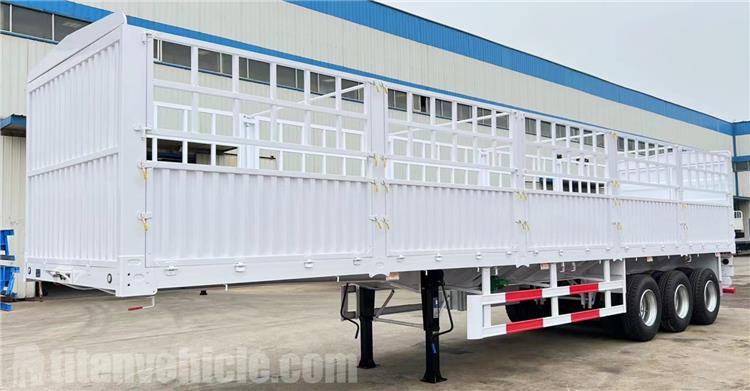 12.5m Fence Cargo Semi Trailer for Sale In Mozambique
Mozambique customers have long been interested in the TITAN fence semi trailer. A year ago, he found TITAN's official website on Google. Mozambique customers expressed great satisfaction with the production details and product quality of the fence semi trailer. Therefore, when a customer in Mozambique needed a fence semi trailer, he immediately contacted TITAN and us and sent an inquiry.
The customer mainly transports bulk cargo locally, so our sales manager recommended the customer buy this fence cargo semi trailer. Fence cargo semi trailer is easy to load and unload, easy to unload, and has strong carrying capacity. The whole process of working with the client was very smooth.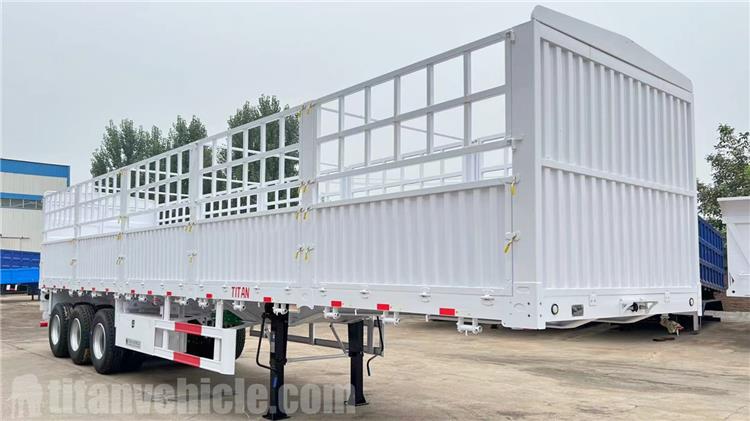 12.5m Fence Cargo Semi Trailer for Sale In Mozambique
Fence cargo semi trailer adopts a warehouse fence pole, three axles and dual tire structure. The overall frame is made of high-quality high-strength steel, emphasizing the combination of lightweight and strong load-bearing;
Fence cargo semi trailer is equipped with a new air suspension system, which has high strength and strong impact resistance, which can alleviate most of the impact force from the road and reduce bumps;
The entire Fence cargo semi trailer has undergone standardized design processes such as finite element analysis, scientific calibration, and reasonable axle load distribution, ensuring that the product has a reasonable structure.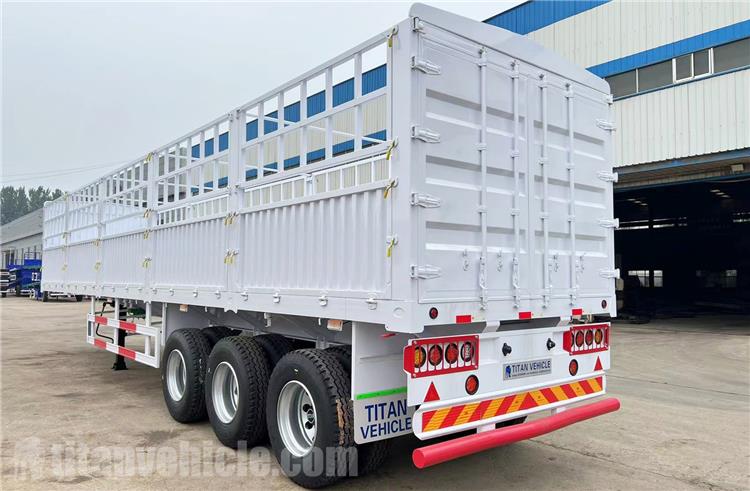 12.5m Fence Cargo Semi Trailer for Sale In Mozambique
First of all, users should choose the appropriate fence cargo semi trailer model according to their own transportation conditions: whether it is general cargo transportation or bulk coal transportation, whether it is high-speed standard load or special road condition heavy load, whether it is the need to use a forklift, how to open the door, and choose the gooseneck type or flat beam type, etc. After choosing a suitable fence cargo semi trailer, you should pay attention to the product quality of different trailer products when purchasing. We can provide you with the most cost-effective transportation fence cargo semi trailer to meet your different loading needs.
Fence cargo semi trailer, as a kind of transportation equipment, has relatively more requirements for the "anti-collapse" design of the vehicle body and the "anti-expansion compartment" design. During the design phase of the fence cargo semi trailer, professional designers will conduct finite element analysis and even conduct destructive dynamic tests after the design is completed. Moreover, fence cargo semi trailer has continuously made many improvements and innovative designs in humanized design in recent years.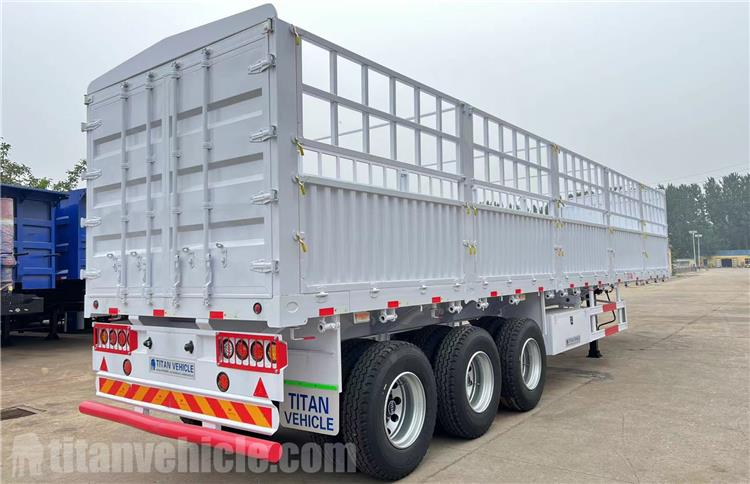 12.5m Fence Cargo Semi Trailer for Sale In Mozambique
Good materials and good design also require good production technology to ensure. In addition to the steel cutting process, fence cargo semi trailer also attaches great importance to the welding process and paint coating process of the fence trailer.
The welding process is an important process that affects the load-bearing performance in the production of fence cargo semi trailer. Compared with manual welding, fence cargo semi trailer adopts machine welding, and the product quality is more stable. There will be no quality errors due to the welder's mood and status, and the quality consistency will be stronger. higher efficiency.
Efficiency is time, and time is money. At present, submerged arc automatic welding is mostly used to transport fence cargo semi trailer beams, etc. The welding is uniform, the welding penetration is good, the weld surface has no pores and inclusions, and the surface is smooth and beautiful.

12.5m Fence Cargo Semi Trailer for Sale In Mozambique
You can learn about different types of fence semi trailer for sale(like 3 axle fence trailers, 4 axle stake trailer and fence full trailer).And the process, testing, packaging and customer feedback, etc.
This kind of semi trailer was designed with lots of advantages and features. If you want to get more information, please don't hesitate to make contact with us.