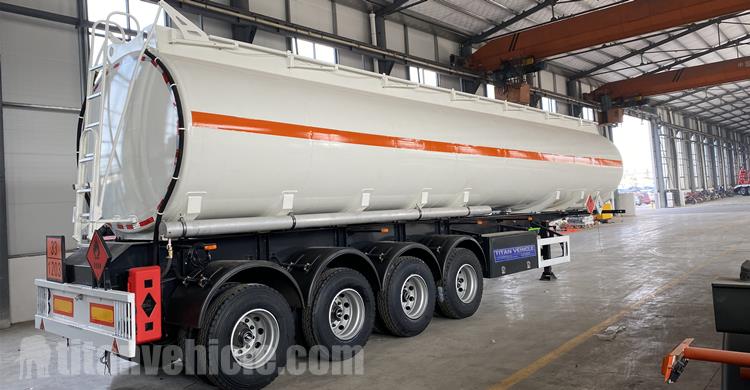 4 Axle 54000 Ltrs Palm Oil Tanker Trailer for Sale In Zimbabwe Harare
In April, I received an inquiry from a Zimbabwean customer who was looking for an oil tanker trailer. We recommend 54000 ltrs palm oil tanker trailer according to customer's situation.
Because of the jet lag, Barry, the sales manager, chose to communicate with the customer at night, and the customer was at work. In the beginning, customers are in the stage of comparing prices.
A week later, he gave me the configuration sheet, said it was similar to our palm oil tanker trailer, and asked us to give the best price. Adhering to the principle of integrity, our quotations are generally based on durable configurations that are popular with customers.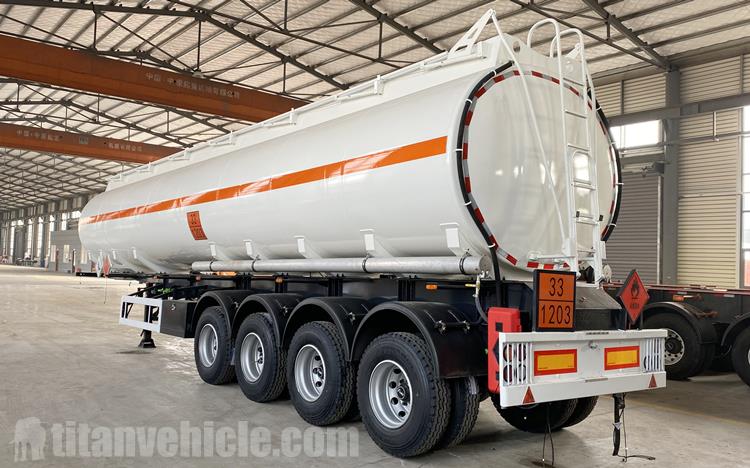 4 Axle 54000 Ltrs Palm Oil Tanker Trailer for Sale In Zimbabwe Harare
Because the quality of the product and the accessories used are different. If the customer is really having a budget problem, we will also give the customer an economical solution.
Barry explained our product features and advantages to customers one by one, and also went to the factory to make customer video calls, allowing customers to see our production lines, our welds and large machines in real life.
Customers feel that we are more trustworthy than our peers because of our delivery. Of course, we also gave the biggest discount. Equipped with equivalent support and discounts for some accessories, which is convenient for customers to use in the future.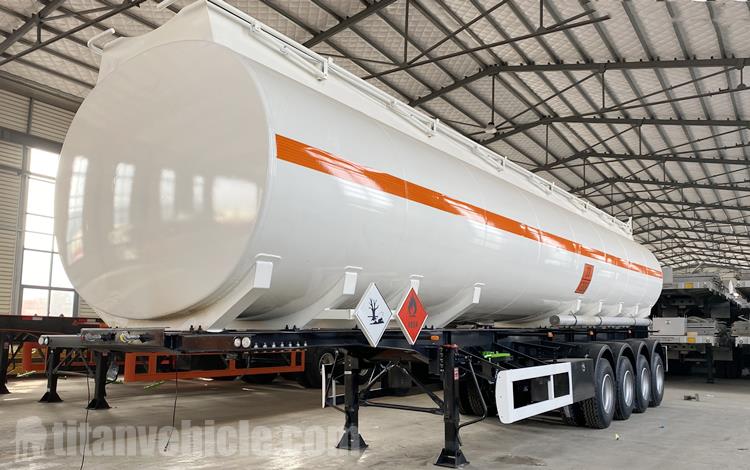 4 Axle 54000 Ltrs Palm Oil Tanker Trailer for Sale In Zimbabwe Harare
54000 Ltrs Palm Oil Tanker Trailer Parts
Axle & Tire: BPW German brand air suspension and axle high-quality running system, less maintenance, and longer service life
Leg: The function of the legs is to support the 54000 ltrs palm oil tanker trailer parking when the tractor and truck semi trailer is disconnected. In order to adapt to the change in the height of the semi-trailer, the legs are equipped with a screw lifting mechanism, so that the connection and disconnection of the 54000 ltrs palm oil tanker trailer and the tractor can be carried out smoothly.
Design: Modular design, adopt NORD-LOCK secure bolts, ensure fastening stability. Easy to be installed and maintain in future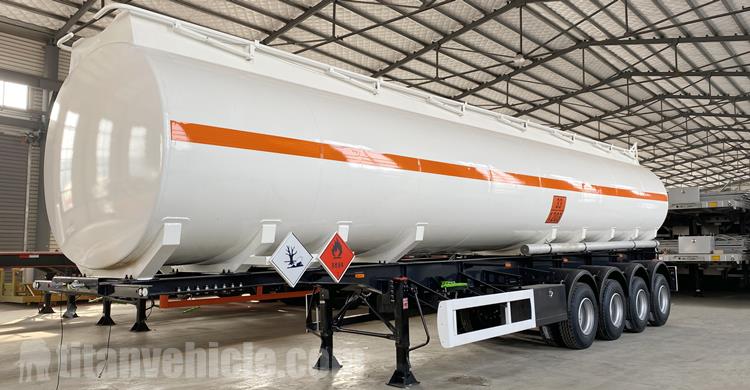 4 Axle 54000 Ltrs Palm Oil Tanker Trailer for Sale In Zimbabwe Harare
Tail: Withstand 10T level impact modular rear bumper, ultra-high safety performance protect tank damaged
Valves: ADR standard Valves, are widely applicable for the major oil companies, high quality ensures longer service life.
Cable and pipe: Cable and pipe routing and clamping system allows direct and improved ease of access during diagnostic testing and replacement
Fuel outlet valve: We have a special design for the fuel outlet valve, which can better guarantee that when we dismantle the joint, there will be no fuel leakage. The internal structure is more in line with fluid mechanics, and when there is a large flow of goods out, the internal pressure can be balanced.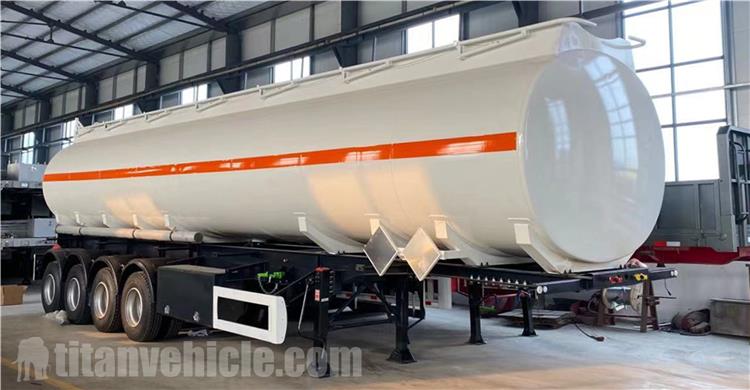 4 Axle 54000 Ltrs Palm Oil Tanker Trailer for Sale In Zimbabwe Harare
Anti-spill sensor: When we load in liquid fuel, we can't detect how much has been added every moment, at this time, we need to use the overflow prevention sensor, when it reaches the specified height, the alarm will sound.
Oil and gas recovery valve: When we load and unload, we will definitely use the oil and gas recovery valve, which can recover the excess volatile oil and gas, not only to reduce waste but also to ensure safety.
Safety valve: An important component of the manhole cover is the safety valve. The valve is used to automatically regulate the internal pressure of the tank to ensure the safety of the tank and also to reduce the volatilization of oil.
You can learn about different types of fuel tanker semi trailers (like 3 axle fuel tanker, 4 axle storage tanker trailer, Aluminum tanker trailer, acid tanker trailer, fuel tanker with flatbed trailer, fuel tank Full trailer). And the process, testing, packaging and customer feedback, etc.
This kind of semi trailer was designed with lots of advantages and features. If you want to get more information, please don't hesitate to make contact with us.