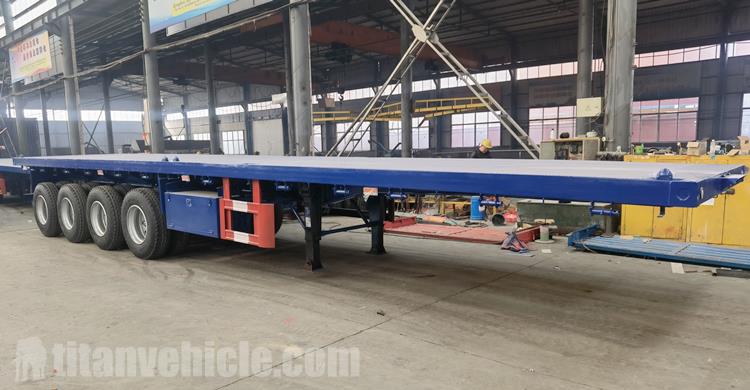 4 Axle 48 Ft Flatbed Trailer for Sale In Malta
Malta customers like our TITAN 4 axle 48ft flatbed trailer very much.TITAN has a lot of local customers with professional technology and service. Customers were engaged in the area of transport. To meet their needs or requirements, they made contact with our sales. At first, they talked via email or WhatsApp. After knowing their requirements and budgets, our sales made several plans and recommend several sets of 4 axle 48ft flatbed trailer for them.
The client expressed regret that he did not cooperate with us sooner, and the client expressed admiration for TITAN's meticulous handling. Answer customer questions in detail from the detailed introduction of the product, each production process, test video, packaging and delivery, etc.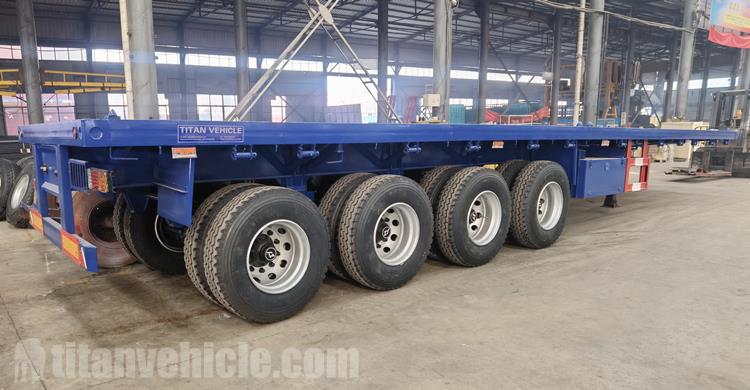 4 Axle 48 Ft Flatbed Trailer for Sale In Malta
The 4 axle 48ft flatbed trailer walking structure adopts high-strength international steel. The whole vehicle is light in weight, ensuring its anti-deformation, anti-earthquake, anti-turbulence capabilities, and meets the bearing capacity of different road surfaces
The 4 axle 48ft flatbed trailer uses straight beams or gooseneck stringers. The height of the web is from 400mm to 550mm, the rail is welded by automatic submerged arc welding, the frame is shot peened, and the beam penetrates into the rail for integral welding. It is composed of leaf spring and suspension support, with reasonable structure, strong rigidity and strength, and is used to support the load slow shock
The traction pin is an important part connecting the 4 axle 48ft flatbed trailer and the tractor, and it bears the traction force to drive the trailer forward.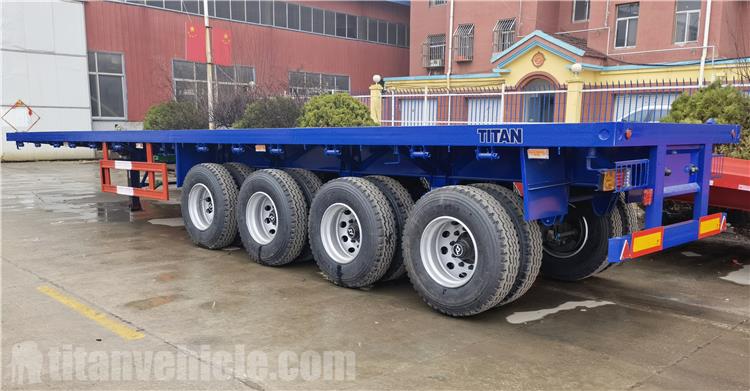 4 Axle 48 Ft Flatbed Trailer for Sale In Malta
Suspension system, a device used to connect the frame and the axle, is mainly used to support the load and reduce the impact of the dynamic load of the vehicle. Generally, it can be divided into four types: steel suspension, single-point suspension, air suspension, and rigid suspension. Performance varies and needs to be chosen based on the purpose of the 4 axle 48ft flatbed trailer.
The 4 axle 48ft flatbed trailer is specially designed for the transportation of various containers. It can be used repeatedly for a long time with sufficient strength.
If the goods are transshipped in containers, they can be loaded directly at the sender's warehouse and unloaded at the consignee's warehouse. When changing vehicles or ships on the way, there is no need to remove the cargo from the flatbed semi-trailer for replacement.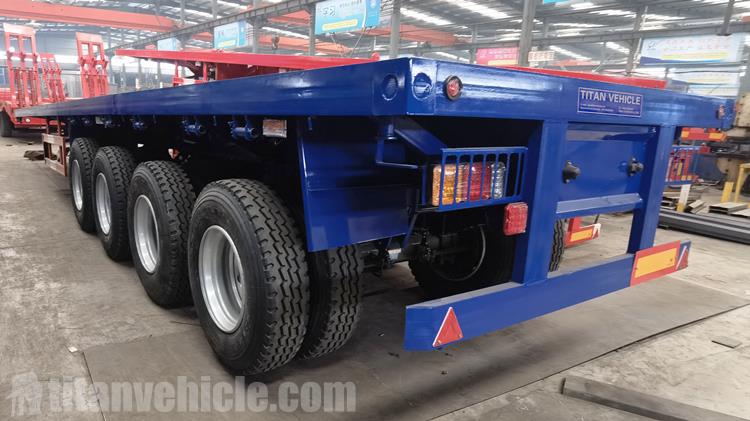 4 Axle 48 Ft Flatbed Trailer for Sale In Malta
Quick loading and unloading, it is easy and straightforward to change from one transport to another. It is convenient to load and unload goods and meet the individual needs of customers. Guarantee tooling according to customer needs, with stable quality and reliable performance.
The 4 axle 48ft flatbed trailer is a special transport trailer for carrying containers. In the early stage of the development of container transportation, due to the small loading capacity and small number of containers, ordinary trucks were mostly used for transportation.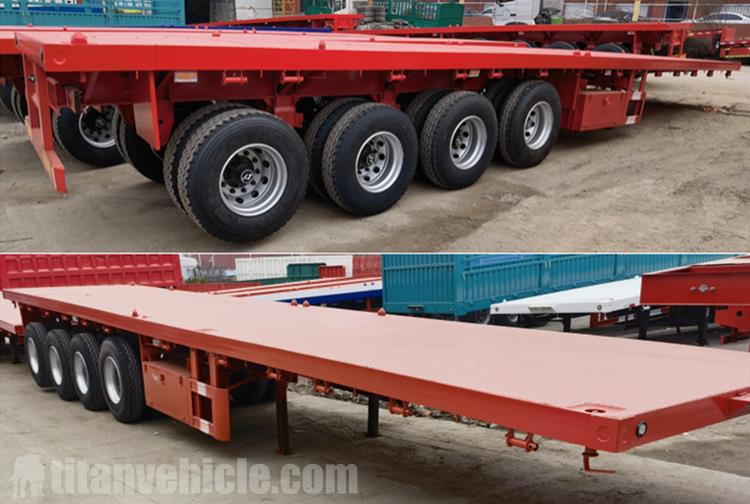 4 Axle 48 Ft Flatbed Trailer for Sale In Malta
You can learn about different types of flatbed semi trailer, such as 2 axle flatbed semi trailer,3 axle container semi trailer,4 axle 40ft flatbed semi trailer, etc. As well as the process, testing, packaging and customer feedback, etc.
This kind of semi trailer was designed with lots of advantages and features. If you want to get more information, please don't hesitate to make contact with us.