Wind Blade Trailer Transport Blade in Chile
TITAN VEHICLE | 2022-06-23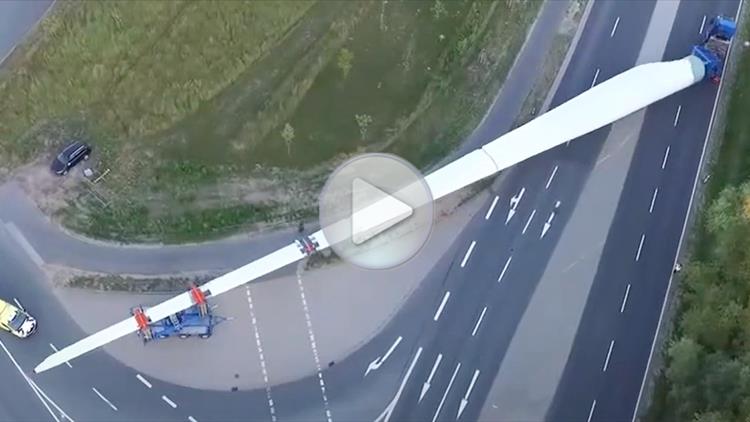 Some time ago, Chile customer customized windmill blade adapter trailer. TITAN windmill blade adapter trailers are customized, so customers can choose trailers with different configurations and different parameters.
After discussing with the customer in detail this time, our factory also carefully studied the drawings of the windmill blade adapter trailer, and made it according to the customer's needs. In the video the customer is using him to transport the blades
With the adjustable angle feature of the blade, the wind blade trailer for sale operator can change the angular position to accommodate the space constraints of mountain roads. The weight balance is automatically adjustable to ensure stability.
The self-balancing counterweight system ensures that the loaded wind turbine trailer for sale remains balanced during transportation, even in strong winds. This system can guarantee the overall balance of wind blade trailer for sale. Very useful when transporting different types of blades.
Additionally, the sliding adapter may change its position when the angle at which the blade is loaded changes to ensure that the wind turbine trailer for sale and the blade's center of gravity are within a safe range. With this design, there is no need to place weights on the adapter.