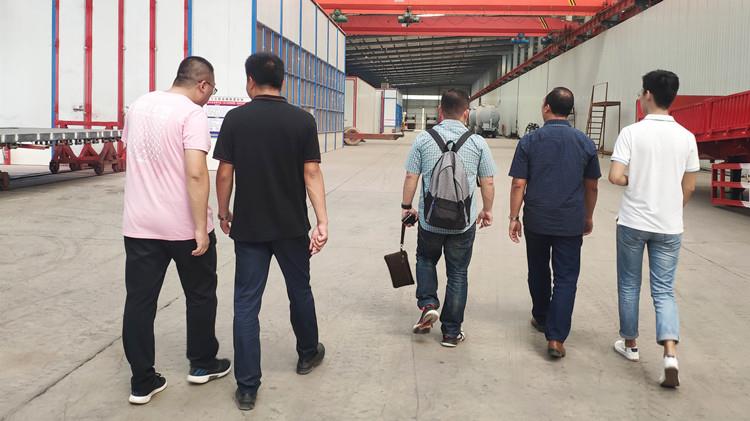 Indonesian Customers Visit TITAN Factory for Flatbed and Lowbed Trailers
TITAN's sales managers Jacky and Alice recently received two customers from Indonesia. They are the boss of an Indonesian logistics company and have a strong interest in TITAN flatbed trailer and lowbed trailer.
After arriving at the factory, Indonesia customer was shocked by its scale and modern facilities. He was led into the workshop and saw workers operating and assembling semi-trailers in an orderly manner.
Jacky introduced the manufacturing process, product quality control and innovative design of flatbed trailers and lowbed trailers in detail to customers in Indonesia. They are very satisfied and praised the factory's professionalism and technical capabilities.
After the visit, the two parties conducted in-depth discussions on cooperation details, order volume and delivery time. Indonesia customers have expressed their willingness to establish a long-term partnership with TITAN, and TITAN promises to provide excellent product quality and after-sales service.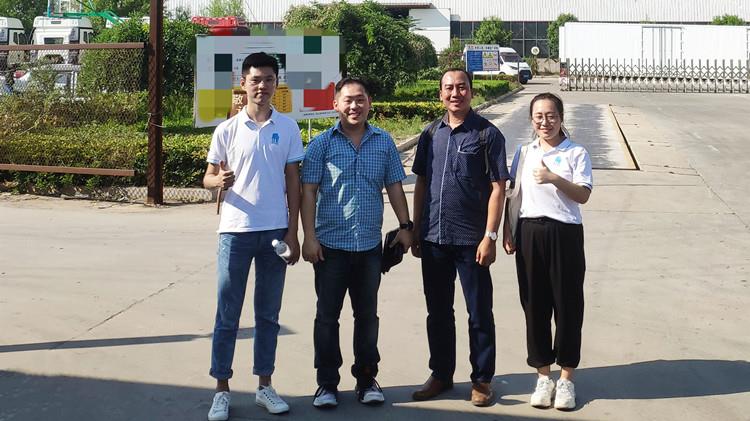 Indonesian Customers Visit TITAN Factory for Flatbed and Lowbed Trailers
Here are some advantages of flatbed trailers and lowbed trailers:
Flatbed Trailer:
Versatility: Flatbed trailers have a flat, open platform, allowing for easy loading and unloading of various types of cargo, including oversized and irregularly shaped items. They offer flexibility in transporting goods of different sizes and dimensions.
Accessibility: With no sides or roof, flatbed trailers provide easy access to cargo from all sides. This makes loading and unloading quicker and more efficient, especially when using forklifts or cranes.
Flexibility in load securing: Flatbed trailer for sale in Indonesia typically feature anchor points, tie-down hooks, and stake pockets along the sides, allowing for secure attachment of straps, chains, and binders to hold the cargo in place. This ensures safe transportation of goods and simplifies the process of securing the load.
Flatbed Trailer and Lowbed Trailer for Sale in Indonesia
Lowbed Trailer:
Transporting heavy equipment: Lowbed trailers are specifically designed to transport heavy machinery and equipment that may be taller or oversized. Their low profile and extendable deck height allow for easy loading and unloading of tall and heavy cargo, such as construction equipment, bulldozers, excavators, and cranes.
Stability and safety: Lowbed trailer for sale in Indonesia has a low center of gravity, which increases stability during transportation, especially when carrying heavy loads. Additionally, they often come equipped with hydraulic ramps or detachable goosenecks, enabling smooth and safe loading and unloading of heavy equipment.
Height clearance: Lowbed trailers provide ample vertical clearance, allowing for the transportation of taller equipment without the risk of clearance issues, such as overhead obstacles or bridges.