Product Description:
Carbon steel tanker can be easily corroded by gasoline and diesel. It is easy to rust in the tank, resulting in contamination of the oil products, resulting in early wear and tear of the vehicle engine and greatly shortening the service life of the engine.
The use of aluminum alloy tanker can not only greatly reduce vehicle weight, improve transportation efficiency, but also prolong the service life, and extend the steel tank truck for 5-10 years. The profits generated during the whole life cycle are very impressive.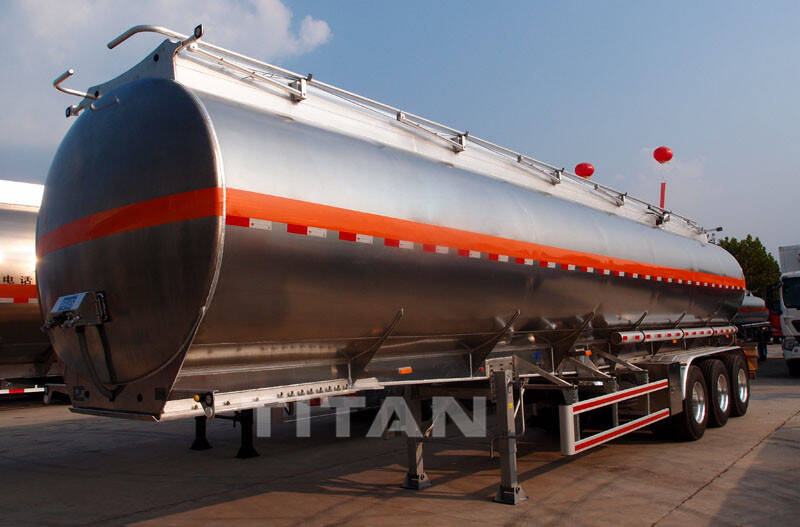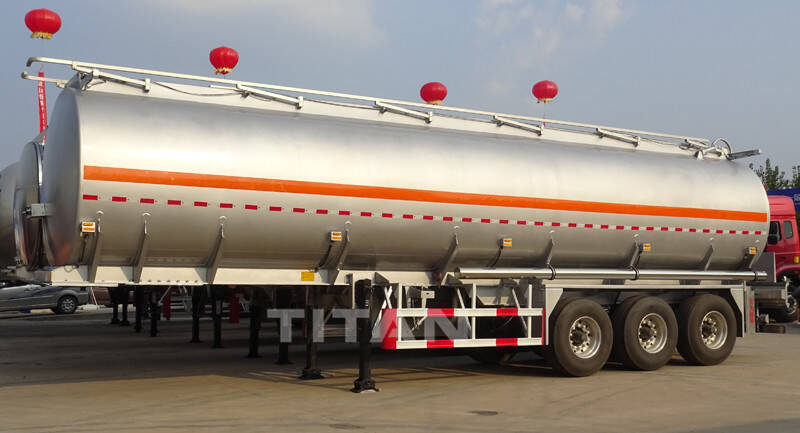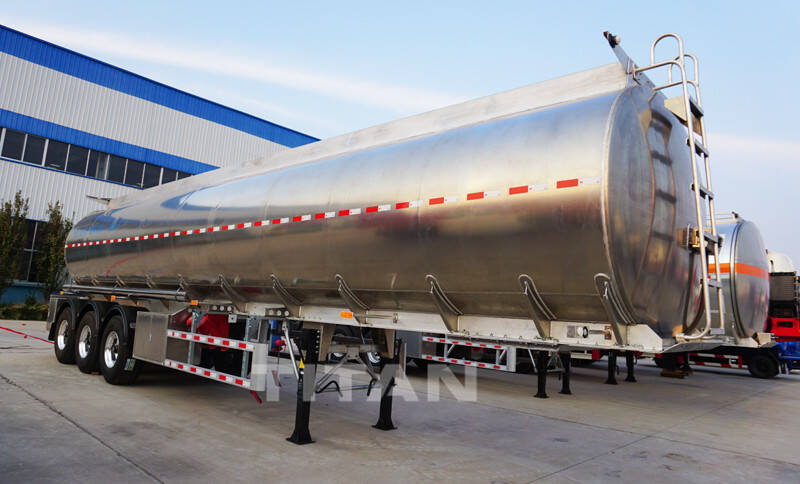 Advantage:
The aluminum alloy fuel tankers's body light weight, more economical and practical
Strong corrosion resistance, improve service life
Good ductility, improve safety and eliminate hidden dangers
Recyclable and high recovery
Aluminum alloy tanker belongs to the environmental protection vehicle. The light weight of aluminum alloy tanker means the fuel consumption of the reduced vehicle.
Aluminum alloy has good conductivity, effectively reducing static electricity accumulation on the tank. When there is a collision or a tilting
Specification:
Product: Aluminum alloy fuel tanker trailer
Tank Body: Loading capacity :40000liters
Compartments :1 compartments ( or design according to your requirement )
Moving Parts:Axle: 3x13 tons FUWA axles
Tire/Rim: 12R22.5 radial tire /9.0-20
Suspension System: Reinforced plate spring balanced suspension .
Leaf-spring: 10 pieces with width of 90mm
Braking system: Wabco
Electrics: 24 volt electrical system rear lights
King pin: JOST 2" (50#) bolted type or 3.5" 90#
Landing Leg Support: JOST 28Ton
Accessories: 2 tool boxes + 2 spare tire racks +bumpers(side and rear)
Through this video, you can learn about different types of fuel tanker trailers, as well as the process, testing, packaging and customer feedback, etc.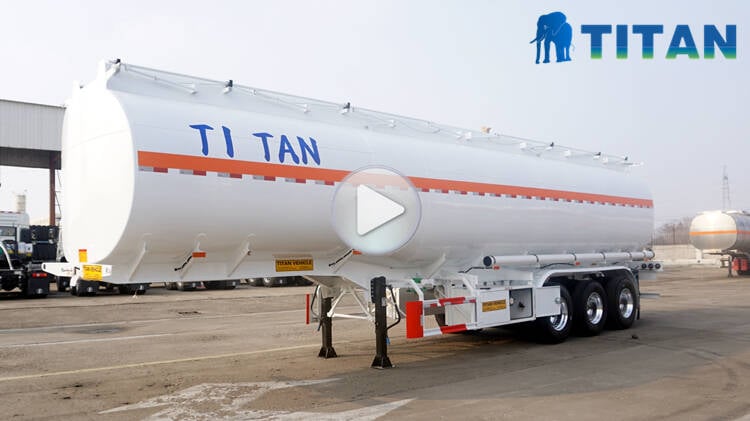 Welcome to leave your inquiry! We will provide more details, price, catalog, drawing, videos for you!