Product Description:
The flatbed semi trailer with detachable long sidewall use to load a wide range of bulk cargo, like sand, bags, poultry etc. Fence semi trailer is very widely used in the transportation industry. Suitable for the mid/long distance transportation of the mid/heavy duty bulk cargo. The stake semi trailer can be added with a container turn lock to transport the container.
China semi trailer has a fence structure design. TITAN have 2/3/4 axles, and load capacity has 30/40/60/80/100 tons for your choice. Customizable color and side wall height.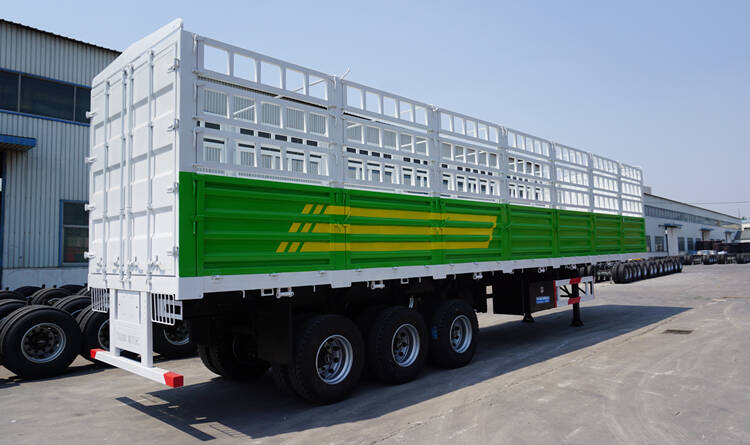 Advantages:
1. TITAN Vehicle adopts high strength steel material to manufacture the fence cargo semi trailer, it can make the trailer have a higher loading capacity and a longer service life.
2. The semi trailer floor is checker plate, this will keep the bulk cargo more stable, like the bags, or long stuff.
3. To make sure the service life of the semi trailer, all the spare parts TITAN adopt are world famous brand.
4. Hight quality side wall, make sure the stable and safety of the loads.
5. China semi trailer price is cheaper than your local market.
Other Trailers:
Most popular china semi trailer - 3 axle 40ft flatbed trailer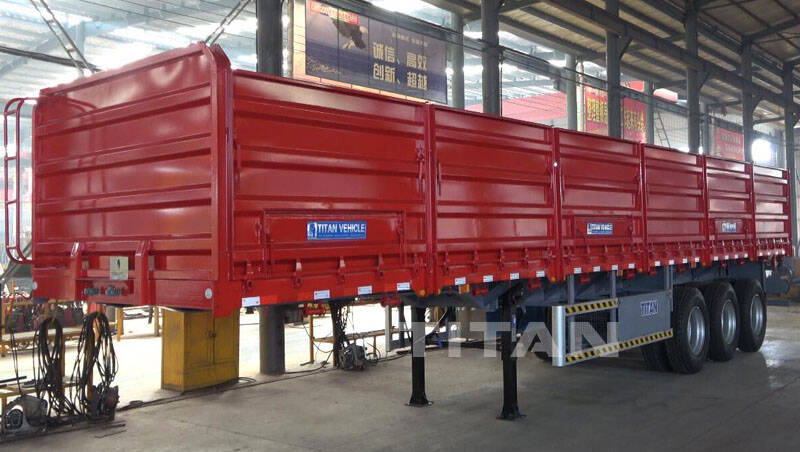 Flatbed trailer with long side wall - Grain semi trailer
Bulk cargo semi trailer tipper
Video of fence semi trailer:
Through this video, you can learn about different types of fence semi trailer, as well as the process, testing, packaging and customer feedback, etc.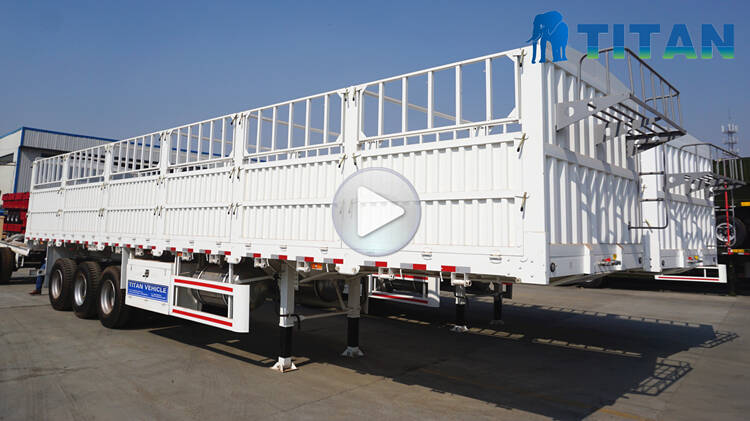 Welcome to browse more Products and Videos by TITAN !
And you can leave inquiry in the message box below to get semi trailer price !