Cargo fence full semi trailer drawbar trailer with side panel
---
TITAN provides high quality fence full trailer is a specialized for carrying bulk cargo. all the key component and accessories of flat bed trailer with fence are purchased from qualified suppliers, so our flat bed trailer with fence are able to withstand a long time of use, exhibiting great strength.

Features - TITAN 2 axle drawbar trailer with side panel
1. The frame of the Drawbar Trailer adopts the space frame structure of welding the longitudinal beam and the integral through type cross beam. It is outstanding in strength, rigidity, toughness and bearing capacity. Meanwhile, the frame won't come out with permanent deformation.
2. The height of side wall can adopts 800mm and the height of fence is 300mm, the side wall without removing when carry the 40ft 20ft containers.
3. TITAN Drawbar Trailer adopts excellent brake effects.the axles are equipped with WABCO emergency brake valve also dual-brake chambers also widen brake pads.
4. TITAN Drawbar Trailer adopts premium steel material, advanced technology and strict production to our semi-trailer. The trailer chassis automatic submerged arc welding to ensure the welding seal solid.
Specification - TITAN Drawbar Trailer
Dimension: 7900mm*2700*1600mm
Side wall: 600mm, 800mm, 1000mm
Loading capacity: 30 ton
Axles: 2X14 ton TITAN
Tire: 12R22.5, 8 units
King pin: 90# JOST
Landing gear: JOST C200
Brake system: WABCO Valve and relays/ABS
Suspension: Mechanical Spring Suspension
TITAN Drawbar Trailer for Mali
www.titanvehicle.com- drawbar Trailer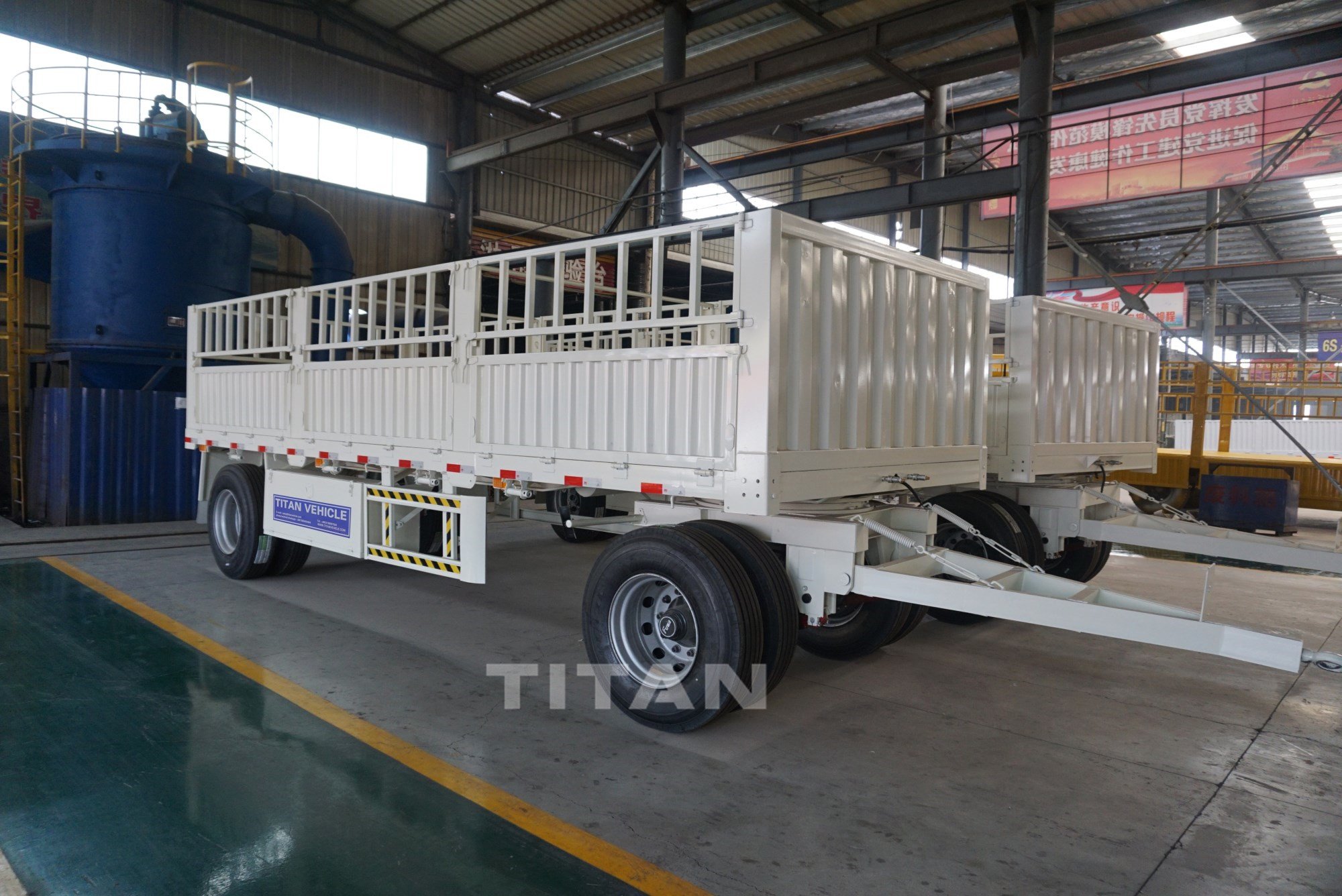 www.titanvehicle.com- drawbar Trailer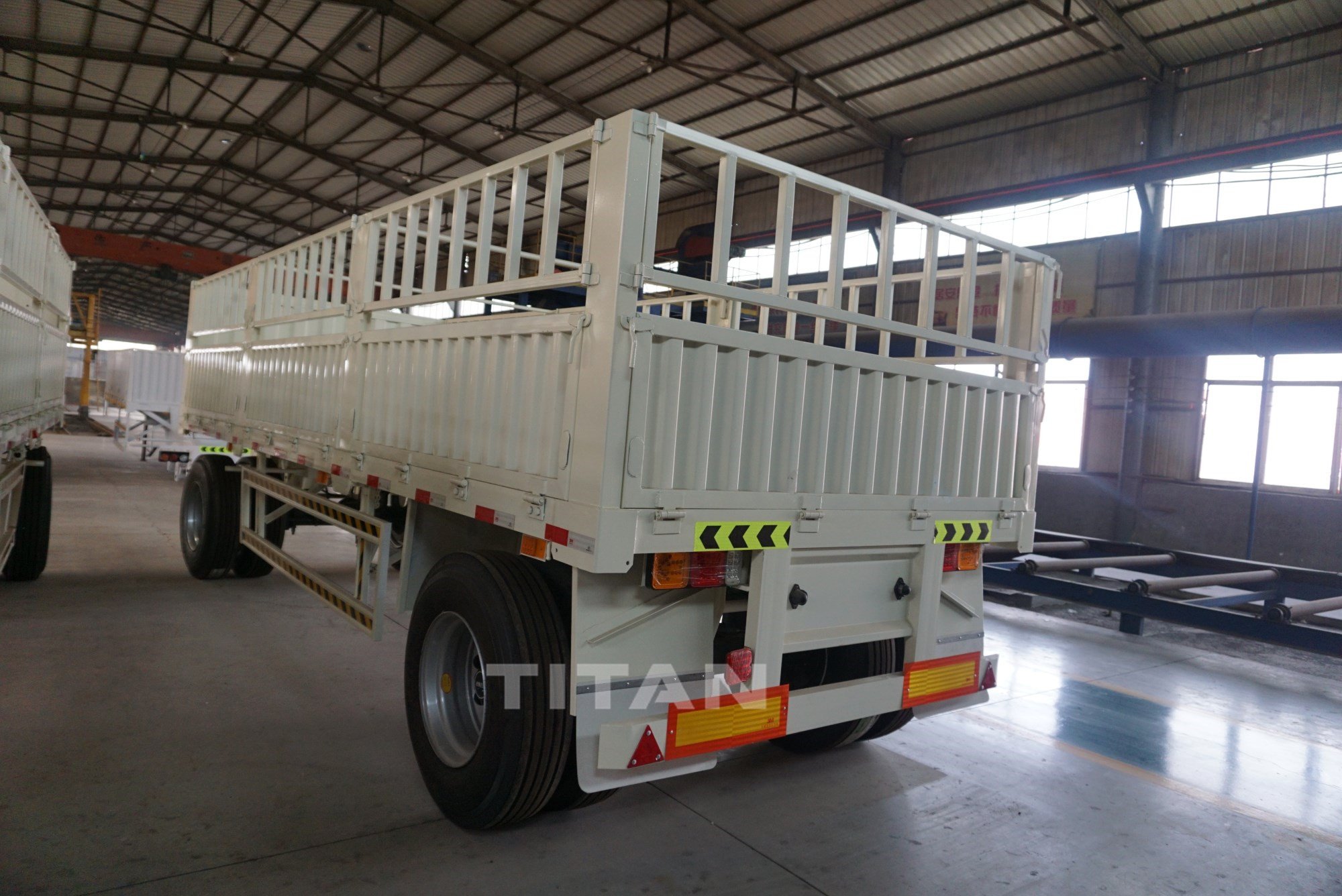 www.titanvehicle.com- drawbar Trailer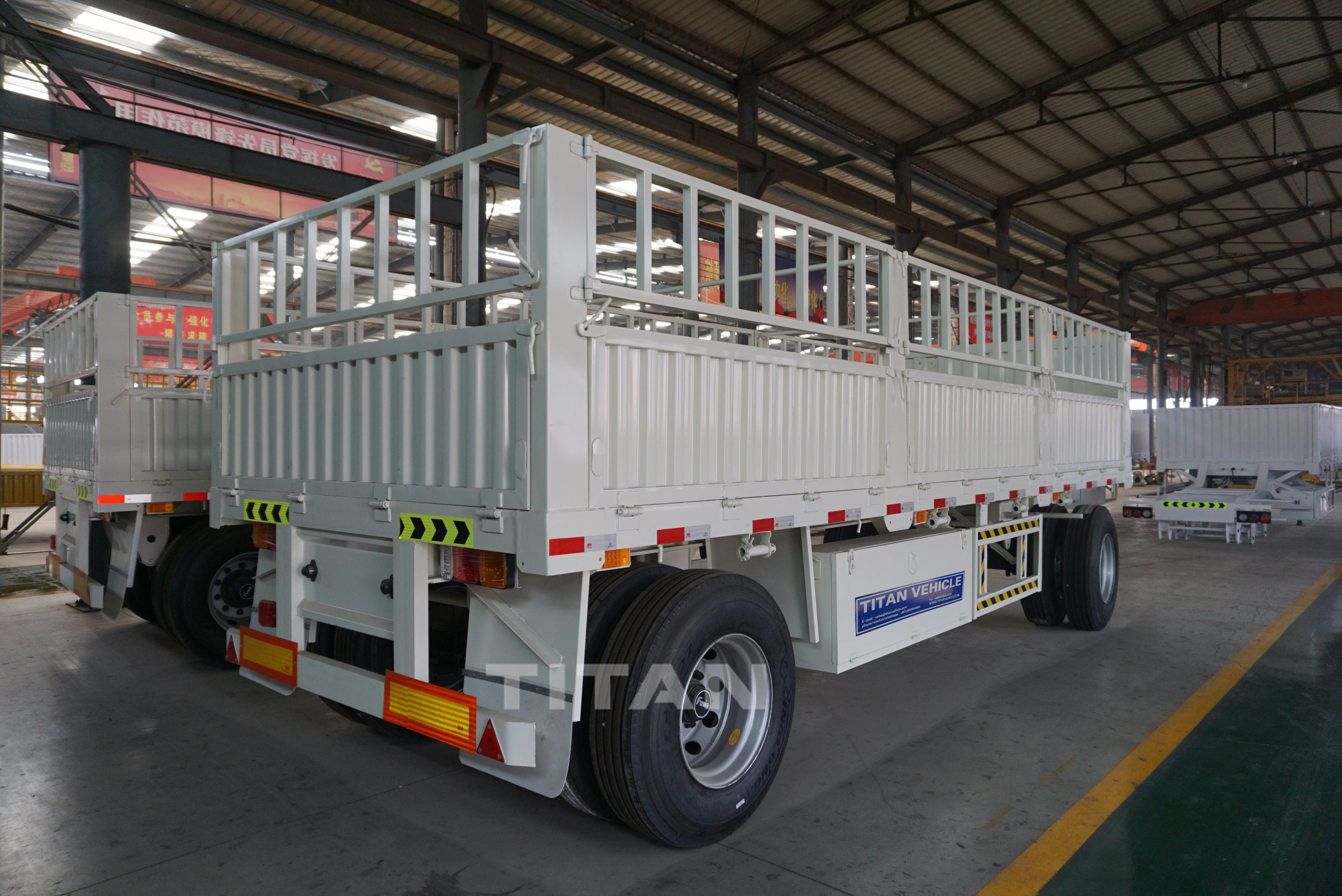 Video of cargo fence full trailer
If you are interested, welcome to the inquire or online message! Please fill in your contact information and suggestions! Thank you!
We will meet the acme of perfection to serve and provide more details , price ,catalog,drawing ,video for you !
Orders for ready-made or custom-made trailers are welcome!