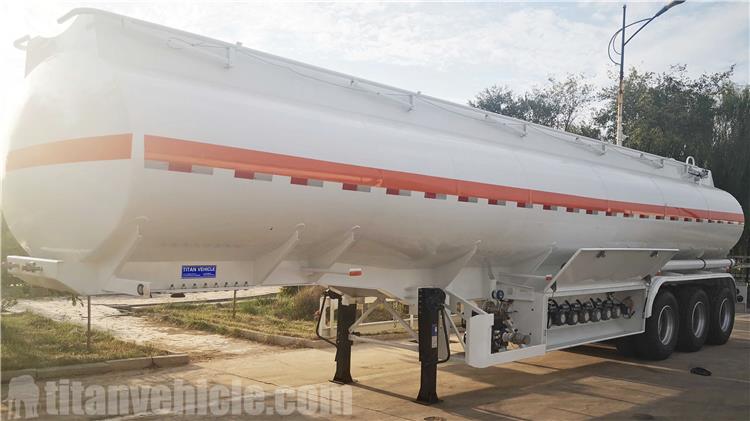 Tri Axle 35000 Liters Fuel Tanker Trailer for Sale In Namibia
Thanks to our Namibia customer for choosing TITAN. This is the second time the customer has purchased fuel tanker trailer. According to the customer's request, this time customized 35000 liter fuel tanker trailer for sale with 8 compartments. 35000 L fuel tanker trailer can transport 8 different liquids at the same time. Greatly improved work efficiency.
Last year, the customer received the first fuel tanker trailer, and the transportation was in good condition, so the customer again approached Shawn, the sales manager, and wanted to buy the fuel tanker trailer. If you also need a customized fuel tanker trailer, please contact us. We can customize the fuel tanker trailer according to your needs.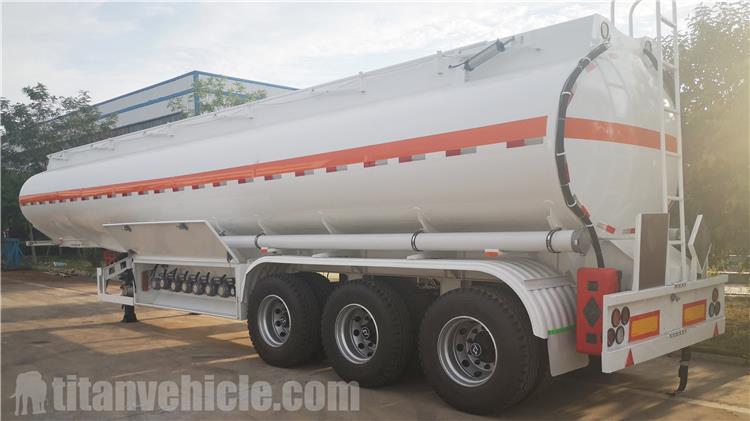 Tri Axle 35000 Liters Fuel Tanker Trailer for Sale In Namibia
Advantages of Fuel Tanker Trailer for Sale in Transportation
High transport efficiency
The fuel tanker trailer for sale tank is a special container type container, which usually adopts a centralized loading and unloading method, which shortens the downtime of vehicles during loading and unloading and speeds up vehicle turnover.
35000 liter fuel tanker trailer for sale refers to a truck or trailer equipped with a tank container mainly used to transport liquid, powder, granular and other items with a certain fluidity.
The material is not easy because the tank is basically a sealed container, which is less affected by the external environment and climatic conditions. The goods can be well protected during transportation, and it is not easy to deteriorate and damage, thus ensuring that the physical and chemical properties of the material are not easy. change.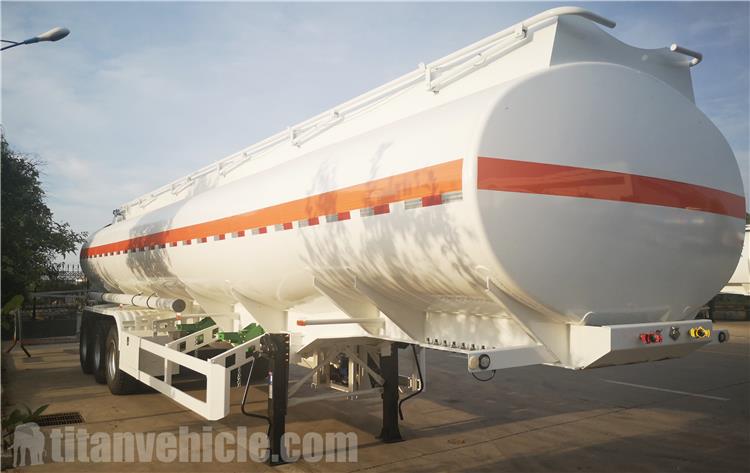 Tri Axle 35000 Liters Fuel Tanker Trailer for Sale In Namibia
When shipping food chemicals or other items that need moisture-proof and thermal insulation, tanker trailer for sale are ideal means of transportation.
Reduce labor intensity. Using tank trucks for transportation, the loading and unloading conditions and labor intensity of loading and unloading workers have been significantly improved.
Reduce transportation. The use of tank trucks is convenient for mechanization of loading, unloading, transportation and storage, which not only saves labor but also saves a lot of packaging materials (cans, jars, bags, boxes, etc.), which greatly reduces transportation costs.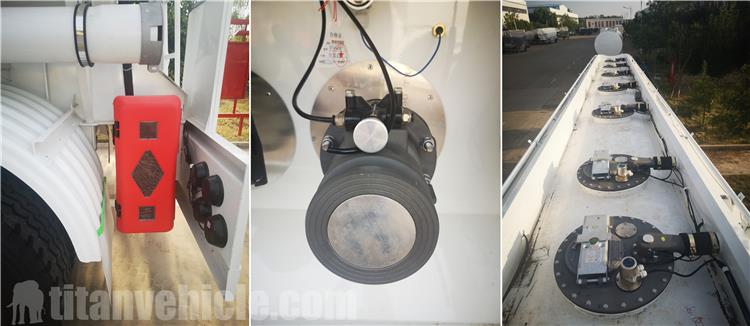 Tri Axle 35000 Liters Fuel Tanker Trailer for Sale In Namibia
According to the material of the fuel tanker trailer, you can choose a carbon steel tanker, aluminum alloy tanker, and stainless steel tanker. The common ones are carbon steel and aluminum alloy tanker, What's the difference?
Different materials
The aluminum alloy tanker trailer is made of high-quality 5083 material, with low density and lightweight. The carbon steel tanker is made of a Q235 profile, which has a high density and a slightly heavier tank body. Under the same total mass, the aluminum alloy tanker trailer can load more oil.
Different costs of use
Although the initial investment cost of the aluminum alloy tank truck is higher than that of carbon steel, in the process of use, due to the lightweight, the fuel consumption and tire wear are reduced, the maintenance cost is low, and the tank body is not easy to be damaged. The recycling value is high after the body is scrapped.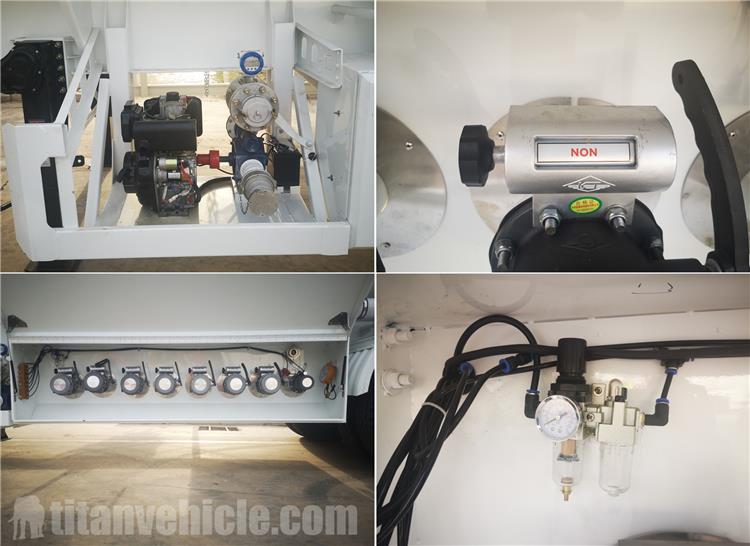 Tri Axle 35000 Liters Fuel Tanker Trailer for Sale In Namibia
You can learn about different types of fuel tanker semi trailers (like 3 axle fuel tanker, 4 axle storage tanker trailer, Aluminum tanker trailer, acid tanker trailer, fuel tanker with flatbed trailer, fuel tank Full trailer). And the process, testing, packaging and customer feedback, etc.
This kind of semi trailer was designed with lots of advantages and features. If you want to get more information, please don't hesitate to make contact with us.