TITAN 20ft Container trailer has delivery to Malaysia on June 28th.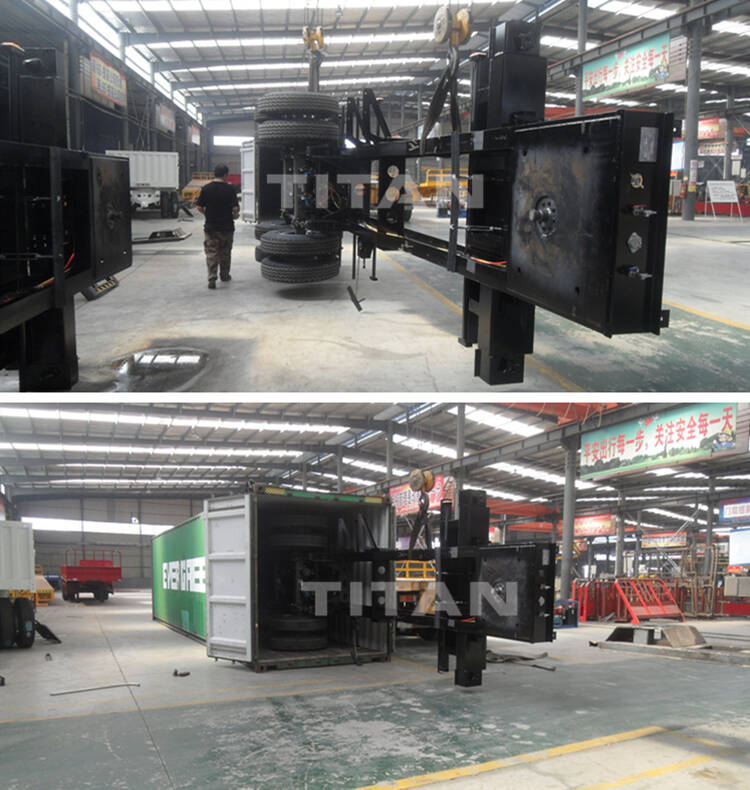 2 axle 20ft skeletal trailer for sale
After the holiday, the factory informed us that many vehicles have been packaged and ready to be shipped. Among them, the TITAN 20ft Container trailer has delivery to Malaysia on June 28th. The titan factory is in production every day. Although during the holiday, the workers continue to work hard Production of semi trailers. The anniversary event month in June, so the orders are huge and we dare not slack off. The factory has always had workers holding on to their posts.
The 20ft container trailer has been sent to Malaysia. The following picture is the delivery details, including various spare parts.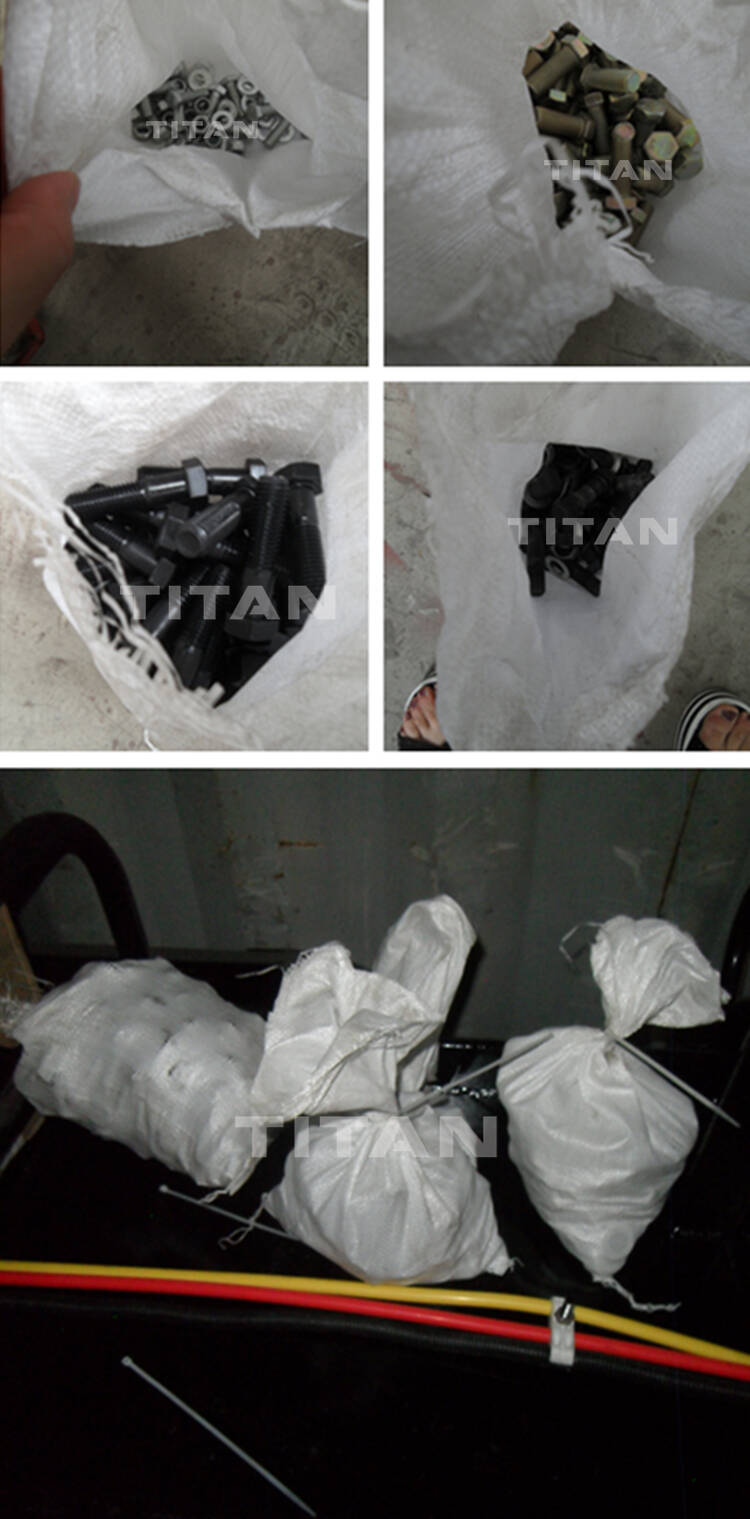 Spesfication of 20ft container chassis delivery to Malaysia
Here are some specifications of Container Chassis:
1. Pin: The 90 # traction pin represents the diameter of the traction pin is 90mm, and the material is mainly chromium alloy.
The side board semi-trailer and the tractor are all connected by it. It is connected to the traction seat of the main vehicle and also bears all the traction. It is an important component.
At present, the traction pins on the market are mainly divided into 4 types, assembly 50, assembly 90, welding 50, welding 90, users should choose according to different models and actual use.

The pin of 2 axle container trailer
2. Axle: According to the axle configuration, a 30-ton axle with 2 axles is usually obtained. For this option, the maximum weight of a 40-foot container is 25 tons. We can also customize 3-axis container chassis according to different needs. All these options will be provided to you according to your needs.

3. Load capacity: Our trailer has a load capacity of 20 to 60 tons. However, for most containers to be transported, the 20 tons option is sufficient. This is a very important aspect when choosing a container chassis trailer.
4.Tires: Be sure to confirm the laws and regulations regarding tire configuration in your country. Some countries only allow the use of a single tire option, which means that if you choose this option, you need to allocate tires appropriately for the container moving trailer.
This kind of semi trailer was designed with lots of advantages and features. If you want to get more information, please don't hesitate to make contact with us.