45 Ton Side Loader Container Trailer will be sent to Malawi Mwblz.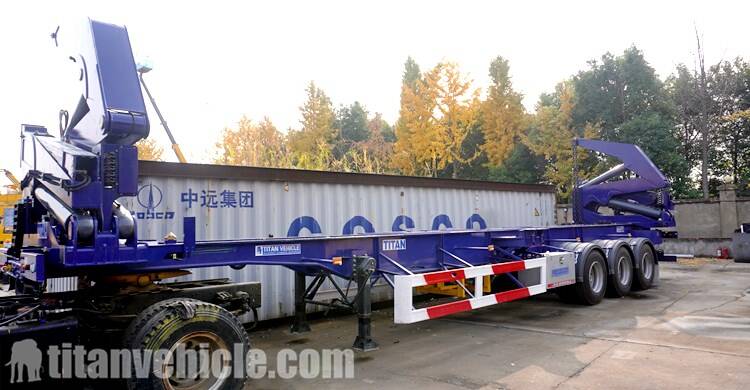 45 Ton Side Loader Container Trailer for Sale In Malawi MWBLZ
Mr. Dalvin is an old customer of TITAN. He bought a side loader trailer in January 2020. The feedback is very good. At the end of 2020, Mr. Dalvin contacted us again and said to buy a 40ft container side loader trailer again. Because of the cooperation before, the conversation with the salesman Jacky went very smoothly.
Below is the completed side lifter. Jacky personally took the video of the vehicle inspection and sent it to the customer. Although he is an old customer and has a high degree of trust in TITAN, we must take it seriously and complete the inspection according to the process to ensure the quality of the semi-trailer.
Trucks and Trailers Price List
Side loaders are a huge benefit for any business that uses its inherent design to completely eliminate the use of unloading equipment. Let's take a closer look at how you can benefit your transportation and boost your business on a container side loader.
The Side loader container trailer is used for lifting and carrying two 20ft containers or one 40ft container in port, station and freight yard, the trailer's hydraulic system power is from PTO in tractor truck, it can be operated both wireless remote control and manual operation.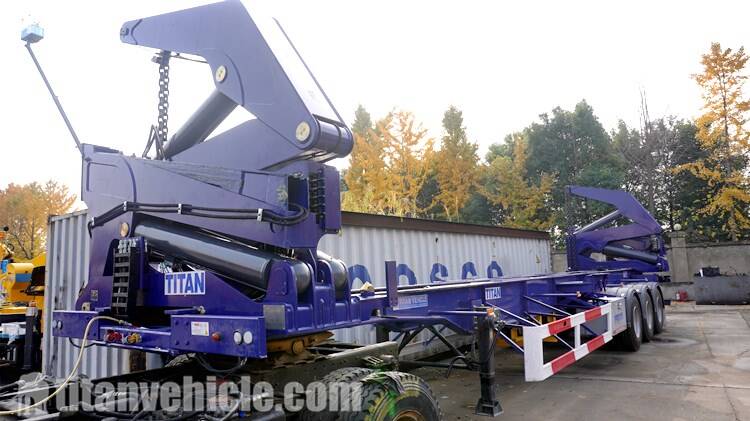 40Ft Side Loader Container Trailer
Business success often depends on existing tools or technologies. In terms of container loading, several loaders and trucks do the job well. However, side loaders are not only competent, but they are also more efficient than other more traditional loaders. Saving time spent on loading containers can reduce the cost per trip.
With the development of international trade, the use of containers is increasing, so the container shipping industry is also developing rapidly, and the methods of container shipping are also changing. This also makes the use of side cranes particularly important.
1.Save time and get more value:
With the TITAN side loader trailer, the driver of the trailer can complete the loading and unloading operation of the container by himself within 5 minutes, and then the truck is on the road again. No need to wait for other heavy lifting equipment.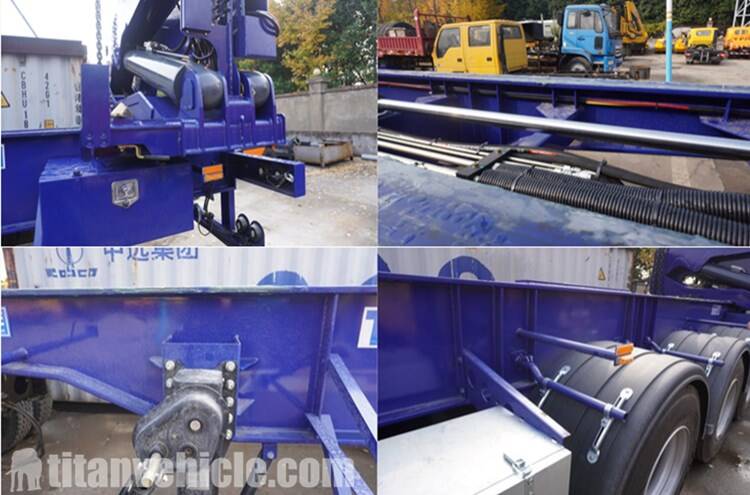 Details of 37-45T Sidelifter
2.Flexible solutions:
With the TITAN 40ft container side loader, you can get closer and lift safely and with high precision between trailers. The container side loader can unload the container by himself in just a few minutes, without the need for additional personnel or equipment. This makes your operations cost-effective.
3.Wireless remote control and manual operation:
TITAN container side loader is equipped with wireless remote control and manual operation. The wireless remote control can control its legs and cranes within a range of 30m, providing convenience and safety for the operator.
4.Excellent lifting capacity:
The standard weight of the Titan self-contained container truck trailer is 37 tons, and it can also provide full capacity of 45 tons. It gives you the opportunity to make many container moves every day. You can safely transfer the colorant to the ground in minutes. This improves efficiency and productivity.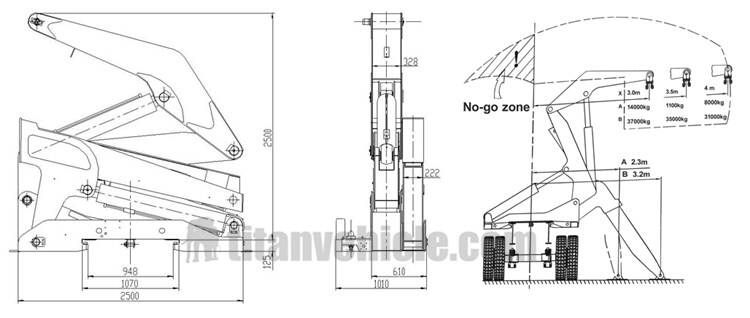 Drawing of Container Loading Trailer Price Manufacturer
If you are located in Africa, TITAN vehicle is at the forefront of professional semi-trailer manufacturers, suitable for all roads in Africa, and happy to help with all domestic and international transportation. Our container, truck, trailer and side loader equipment are waiting for your business development.
You can download video, you can learn about different types of sidelifter trailers,including 20ft self loader truck, 20ft sidelifter and 40ft container side loader trailer, as well as the process, testing, packaging and customer feedback, etc.
Side Lifter Truck Trailers Video
This kind of semi trailer was designed with lots of advantages and features. If you want to get more information, please don't hesitate to make contact with us.