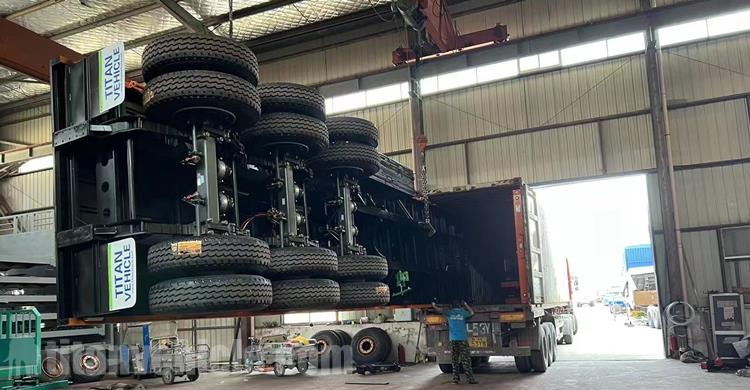 3 Axle 40 ft Flatbed Trailer for Sale In Angola
The client mainly operates a small transportation company, mainly transporting container and bulk cargo. He found us through Google. His main requirement is to need 2 units flatbed trailer.
After communicating with the customer, we helped the customer determine a set of configurations. Relatively speaking, they are all relatively high configurations. Because the customer wants to ensure the quality, we also made special quality reinforcement for customers in the parts that are more prone to damage. , To ensure that customers will not have problems during use.
After all semi trailers are completed, we will conduct relevant inspections.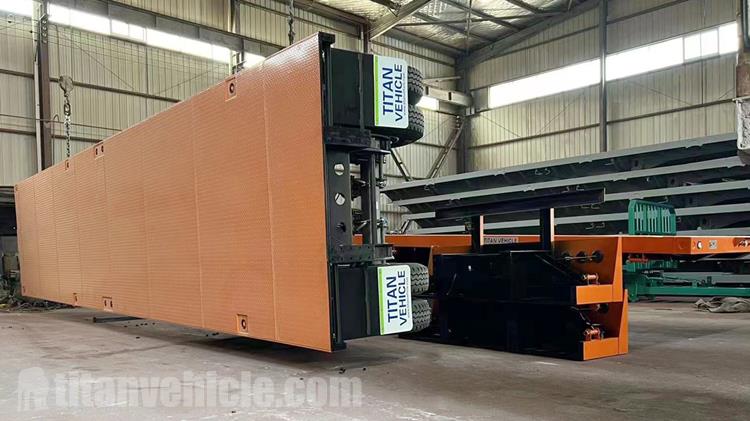 3 Axle 40 ft Flatbed Trailer for Sale In Angola
3 Axle 40 ft flatbed trailer is typical open deck equipment. There is neither a roof nor sides. Mainly used to transport heavy, oversized, wide containers such as machinery, building materials or equipment. The flat design makes it easy to load and unload cargo.
Flatbed trailers are versatile and versatile. This makes it one of the most popular trailers on the street today. Typically, cargo is loaded onto the top, sides and back of the panel. With this easy loading option, 3 axle 40 ft flatbed trailer have become one of the cornerstones of today's trucking industry.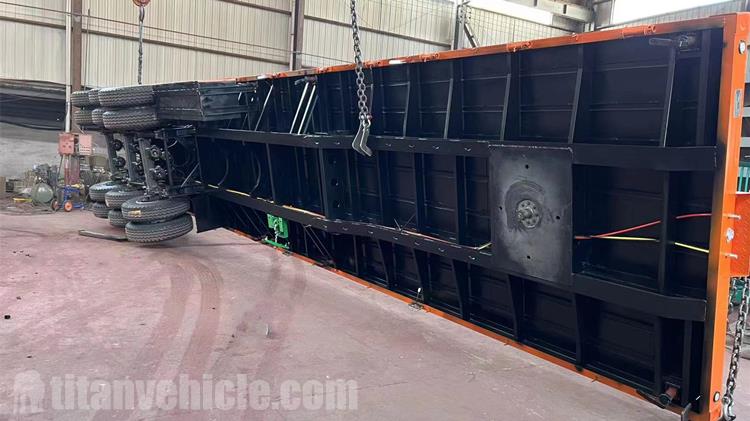 3 Axle 40 ft Flatbed Trailer for Sale In Angola
How to Check Maintenance 3 Axle 40 ft Flatbed Trailer
Check tires
The tire pressure of the 3 axle 40ft flatbed trailer should be checked monthly at room temperature. If it is lower than the normal standard, the tire pressure should be replenished in time. The air pressure cannot be too high or too low, otherwise it will affect the driving safety. Check tires for cracks. If there is a safety hazard, replace the tire in time. When choosing tires, the model should be the same.
Check the fluid level in the clutch master cylinder
It is normal if the clutch fluid level on the 3 axle 40 ft flatbed trailer is between high and low. If it falls below the standard line, it may damage the master cylinder or cylinder. It is difficult or impossible to change gears when the engine is running. Please contact the nearest repair station for repair.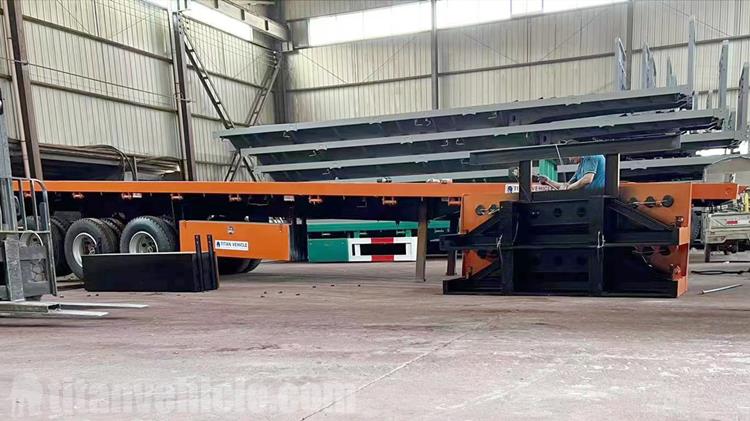 3 Axle 40 ft Flatbed Trailer for Sale In Angola
Check brake fluid level
The 3 axle 40 ft flatbed trailer brakes are also between high and low, indicating this is normal. If the brake fluid is near or below the lower limit, there may be a leak in the system or excessive brake shoe wear. It should be repaired at the repair station in time. When topping up brake fluid, be sure to use the same type of brake fluid. So as not to damage the leather mug. Be sure to protect the paint surface to prevent corrosion of the paint surface.
Check engine coolant level
Never open the radiator cap when the 3 axle 40 ft flatbed trailer engine is warm. Otherwise, you may be scalded by the sprayed coolant or hot steam. After the engine has cooled, check that the coolant level should be between full and low levels. Otherwise, distilled or pure water or refrigerant should be added. The liquid level after adding water should not exceed the full level.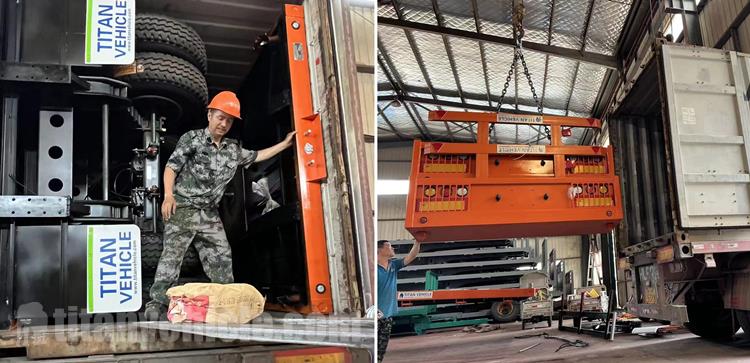 3 Axle 40 ft Flatbed Trailer for Sale In Angola
You can learn about different types of flatbed semi trailer, such as 2 axle flatbed semi trailer,3 axle container semi trailer,4 axle 40ft flatbed semi trailer, etc. As well as the process, testing, packaging and customer feedback, etc.
This kind of semi trailer was designed with lots of advantages and features. If you want to get more information, please don't hesitate to make contact with us.