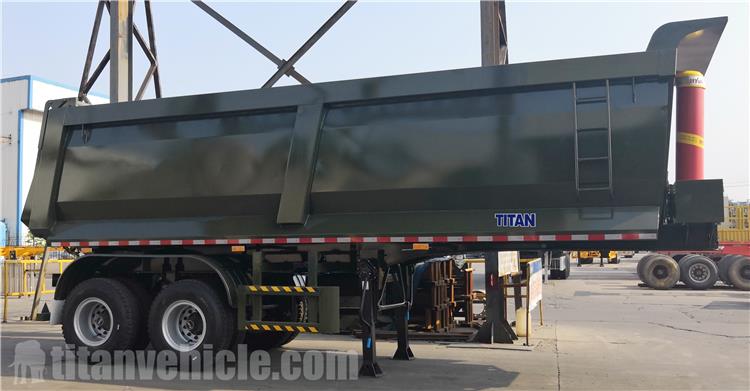 2 Axle 30CBM Semi Tipper Trailer for Sale In Burkina Faso
The demand for semi tipper trailers is growing due to the widespread use of semi tipper trailers in the construction industry. This time, the Burkina Faso customer wanted to purchase a semi tipper trailer to meet the customer's transportation needs. Our sales manager Jacky received the client.
The Sales Manager used his expertise to provide many practical advice to Burkina Faso clients. The customer also asked a lot of details about tipper semi trailer, and our sales manager also gave him a detailed answer.
The customer finally chose us after considering other semi-trailer suppliers. Soon, Burkina Faso customers signed a production contract with TITAN, and the production of this batch of 30cbm semi tipper trailers has been completed.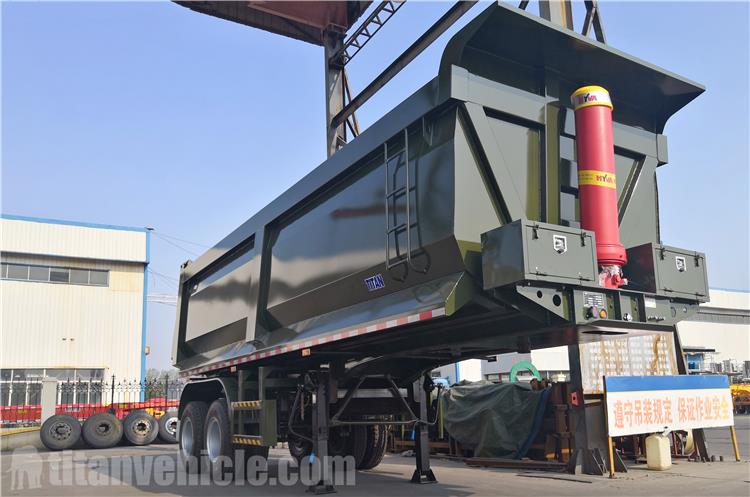 2 Axle 30CBM Semi Tipper Trailer for Sale In Burkina Faso
After the customer confirmed the capacity of 30cbm semi tipper trailer and some production details, the customer signed a contract with us. Out of trust in TITAN, customers directly pay in full. Now, the production of this tipper semi trailer for sale has been completed.
As a key component of the 30cbm semi tipper trailer, Titan adopts the most powerful oil cylinder with larger diameter, and all oil cylinders need to undergo strict lifting test and load test before leaving the factory.
The bottom of the 30cbm semi tipper trailer cargo is reinforced by 6 beams. The reinforced cargo will not be deformed even with heavy cargo. If you have other suppliers, you will find that some of them only use 4 beams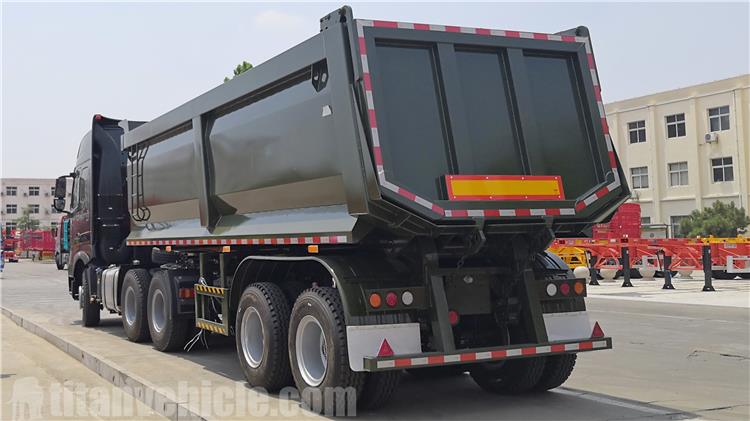 2 Axle 30CBM Semi Tipper Trailer for Sale In Burkina Faso
At the intersection of the beam and the secondary beam, the 30cbm semi tipper trailer is reinforced with triangular, so that the cargo will never crack.
All our 30cbm semi tipper trailers are equipped with balance beams, which guarantees that our tipper semi trailers will never tip over, even if you lift very high.
With these special designs and multiple reinforcements, our tipper semi trailer can be used for more than 10 years without any problem.
Titan paints the 30cbm semi tipper trailer with polyurethane paint, which has high adhesion, high chroma and beautiful color. Polyurethane paint costs twice as much as regular paint and won't peel for 5 years.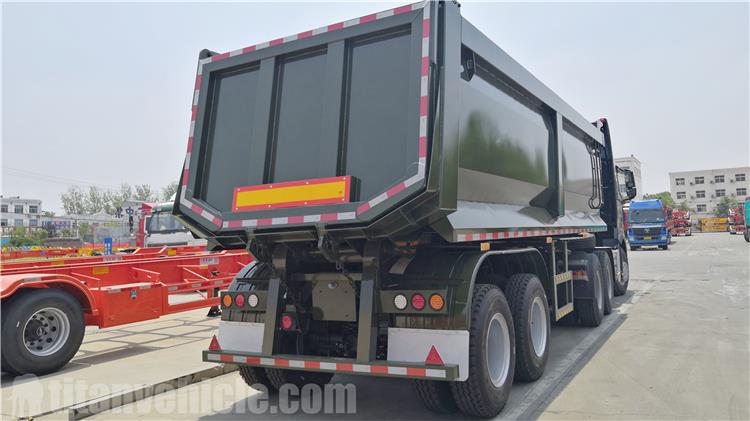 2 Axle 30CBM Semi Tipper Trailer for Sale In Burkina Faso
The 30cbm semi tipper trailer uses 13 tons of axles and 16 tons of brake pads. The width of the brake pads is 220mm, which makes the braking distance of the trailer shorter and improves the safety of the trailer. Other manufacturers have been using 180mm pads.
The suspension of the 30cbm semi tipper trailer adopts triple stiffeners, and the diameter of the kin pin is 70mm, which makes the suspension stronger. Other dinners always use a light suspension and 45mm kin pin.
The landing gear of the 30cbm semi tipper trailer adopts triangular reinforcing ribs, which can effectively prevent the legs of the landing gear from tilting left and right and prolong its service life.
We will also provide our customers with the most professional services. The trailers will be covered with a rain cloth to protect them before shipment, completely free of charge.

2 Axle 30CBM Semi Tipper Trailer for Sale In Burkina Faso
Y can learn about different types of semi tipper trailers, such as u shape dump semi trailer, side tilted dumper trailer, container tipper trailer, tipping chassis trailer. And the process, testing, packaging and customer feedback, etc.
This kind of semi trailer was designed with lots of advantages and features. If you want to get more information, please don't hesitate to make contact with us.