TITAN side loader trailer is undeniably the ultimate reference in the sideloader industry.
1. What is side loader?
Sidelifter trailer technology can effectively solve the problem of no loading and unloading machinery. The military of many countries have been equipped with container loading trailer. As a convenient and efficient container loading and unloading vehicle, the container lift trailer can load containers by itself, and it can also load and unload containers for other container carriers (such as flatbed trailer and skeletal trailer). As you can see, box loader for sale is very suitable for areas where there is no container loading and unloading equipment.
TITAn container side loader easily adapts to your operations, making it safe and secure, even in rough operations. It can lift the heaviest containers, even badly positioned or with unevenly reparted load inside. The double extension stabilizers give it an impressive stability, allowing you to work on soft or uneven ground. The multiple applications possible with the side lifter makes it an indispensable tool for your organization, whether it is for transfers, grounding, lifting or double stacking.
2. What can sidelifter be used for?
1. Application diversity
37 tons lifting capacity, tested up to 45 tons
According to the type of transportation container, it is divided into 20ft and 40ft container side lifter.
According to different transport chassis, it can be divided into self loader truck and sideloader semi trailer.
It is mainly used to load containers, and can also be used to load container tank, equipments, wood, etc.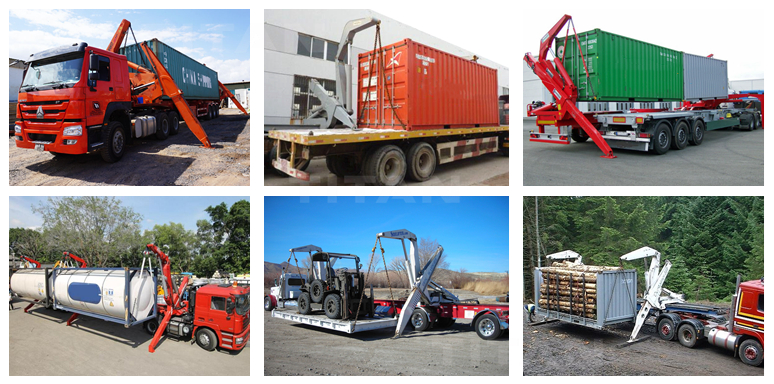 2. Grounding and lifting of containers
Grounding and lifting represent 90% of a sidelifter's tasks. Once on the ground, the sidelifter goes to another job, while the container can be stuffed or unstuffed more easily, without the need of specific infrastructure such as platforms or loading ramps. Forklifts can therefore enter the container. Side container loader range of equipments allows to handle containers even on rough ground.
Do not hesitate to contact our teams so we can discuss together the perfect product to match your needs.

3. Transfer from/to other trailers
When several containers must be delivered in the same yard, Container side lifter can pick up the containers on the companion trailers to ground them. Waiting time for trucks and trailers is drastically reduced, thus improving the efficiency and profitability of each trip.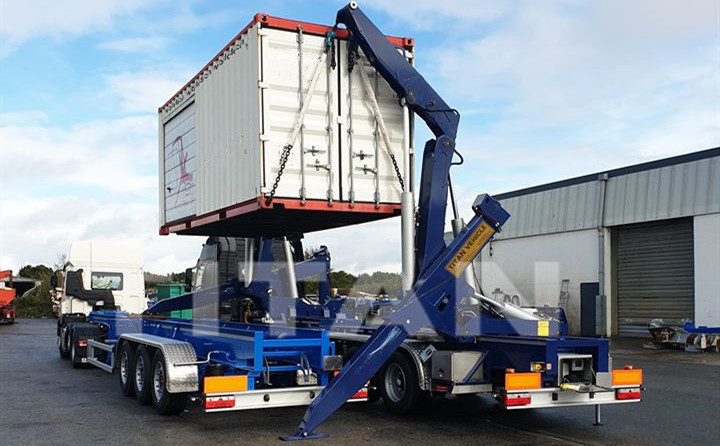 4. Double stacking of containers
Lack of space is a recurrent feature of today's logistics world. Double stacking of containers can be a very useful and economic solution.
TITAN side lifters can double stack two high cube containers on the ground without chain shorteners. It avoids to invest in a specific equipment. Do not hesitate to contact our teams so we can discuss together the perfect product to match your needs.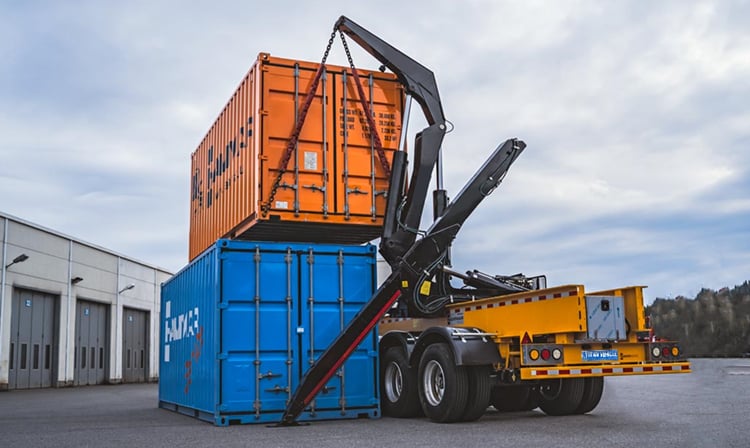 If you want more information about our semi-trailer, please click "Side Loader Trailer".
And you can also look at other resources and products on our website.