TITAN Customer Using Flatbed Semi Trailer in Nigeria
TITAN Vehicle | 2022-06-16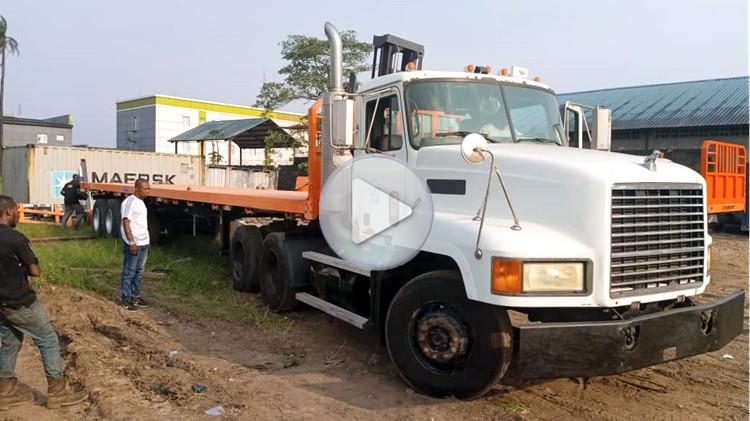 Thank you Nigeria customer for choosing TITAN again. Actually, this is the second time he has bought a flatbed semi trailer from us. He bought our 40 ft flatbed semi trailer to transport container, he quickly made back the cost of the semi trailer with the TITAN 40 ft container trailer and wanted to expand his work. Here is the video he sent us when he used it.
When he had a demand for a flatbed semi trailer, he immediately thought of TITAN. Because he was very impressed with our product quality and after-sales service.
Flatbed trailers are special trailers for transporting containers. The size of the flat bed trailer cost loading area is determined according to the standard container size, usually 20 ft and 40 foot container. A twist lock device for fixing the container is provided at positions corresponding to the four corners of the bottom of the container.
TITAN 40ft flatbed semi trailer for sale can be customized according to customer requirements.