Cayman Islands Customers are Using Side Lifter Trailer
TITAN VEHICLE | 2022-06-15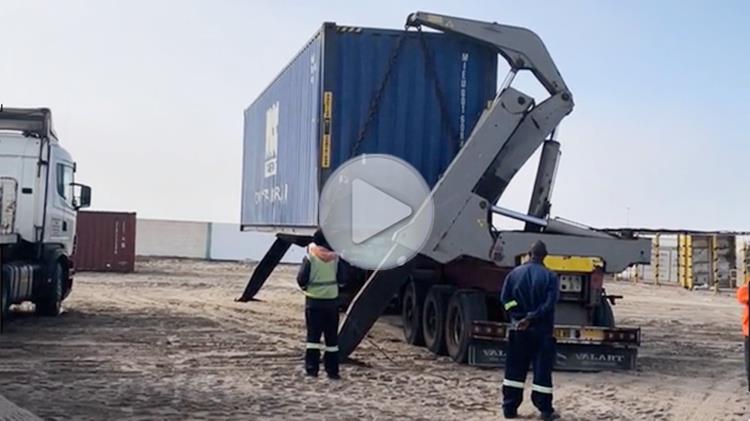 Cayman Islands customers mainly transport containers. A local friend recommended he use 40ft side lifter trailer to unloading container. Of course, the customer wants to customize the 40ft container side loader in different configurations.
TITAN side lifter trailer is a type of specialized semi-trailer that is used to hoist and transport standard containers over long distances. Also known as a container side loader, this trailer is basically used for container transfer. It comprises lift modules or cranes that are installed to the trailer chassis. These lifting components can also be fitted onto a sub-frame usually mounted on a truck.
Double stacking of containers can be a very useful and economic solution. TITAN side lifter trailer can double stack two high cube containers on the ground without chain shorteners. It avoids investing in specific equipment.
TITAN side lifter trailer includes 20ft self loader truck, 20ft and 40ft container side lifter trailer. The shipping tonnage is 16tons,21 tons,25tons, 37 tons, 40 tons, 45 tons for your choice.