multi-axle hydraulic low bed trailer
Low bed trailers are widely used for heavy duty goods transportation as its low working platform. So that, there's enough upper loading space. Its low gravity makes the vehicle running safety. We can design low bed trailer model according to your special goods transportation demands .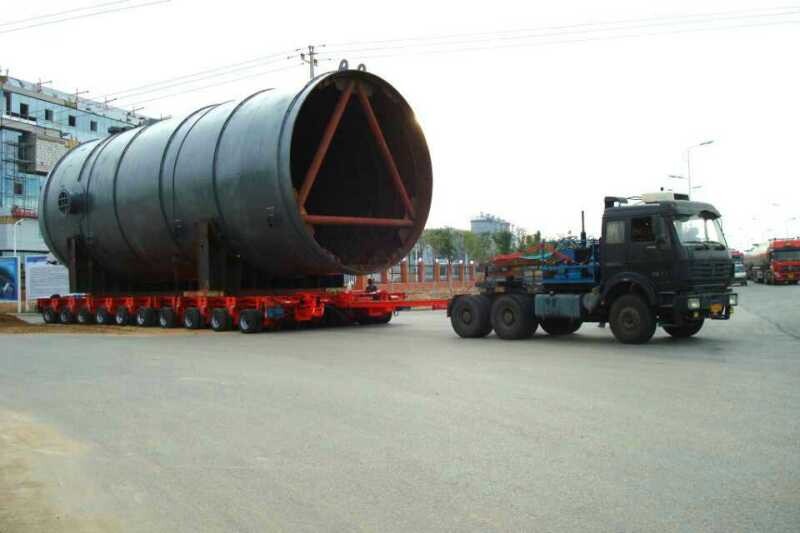 Dimension:

Length: 14,500 mm (approximate)
Width: 3,000 mm (approximate)
Height of platform: 850mm @ unload.
Max. payload: 60,000kg
Main specification:
Max payload: 225,000 kg
Curb weight:34,500 kg
Rated payload (max)/Axles:13,500kg
Rated speed(max) :25km/h
Dimension: 19500*2990*1370mm
Axle:10 lines / 20*13 tons axles
Axle base:1550mm
Tire: 215/75R17.5 or 7.50R15 , 80 pcs
Rim :6.0x17.5 or 6.00R15
Suspension: hydraulic suspension
Frame height:750mm
Frame main material:HG60 high strength steel,connection part :HG70 high strength steel
Lift height:1175±300mm
Wheel maximum deflection angle:55°
Electric signal /Voltage:LED /24V
Brake system:ISO dual pipe-line control ,shoe brake (effect on all wheels )
Combination:5+5 or 4+6 axle lines or others