40ft container tipper trailer with 2 axles | TITAN
TITAN produces 40ft container tipper trailer for standard 40ft Containers, TITAN can also customise our trailers to 20ft container tipping trailer on customers request.TITAN 40ft Container Tipping trailer are commonly available in 20ft or 40ft, which is suitable for standard 20ft or 40ft container,Customers can decide on suitable Tipping Angle, Tipping Speed and Carrying Capacity, Whether it be for on-road or off-road applications.TITAN can customise out container tipping trailer to 20 ft to 45 ft on customer request.
Conpetitive Advantages of TITAN 40ft container tipper trailer
High durability and strength of main I-Beam Structure for loading and unloading Safety.

Strength Steel or an equivalent Wear-resistance Material

Well-know brand OEM parts give durability and attractive look, Saving money on operation and repair cost.

The Main components all from high quality brand like HYVA Cylinder, JOST brand King and Landing Gear, BPW Axle.
Specification - TITAN container tipper trailer
- Overall dimension(L*W*H)(6000-17000)*2500*1550mm
- Wheel base8910+1310+1310mm
- Payload40tons
Configuration:

- Upper/Lower wing plate 8/10 mm
- Web plateThickness 5mm, height 500mm
- King pin90# welded type
- Landing gear28T JOST
- Axle13T FUWA/ 2
- Tire12R22.5/ 12
- Rim9.0-22.5/ 12
- ABSYES
- Brake systemDual line pneumatic brake system
- Brake chamberT 30/30 on two axles, 30 on one axle
- Base plateThickness 1.5mm
Others:
- CylinderHAYA
- Tool boxno
- Spare tare carrierno
- Twist locks8
- ColorAs customer's request
Details - TITAN 40ft Container Tipper Trailer
TITAN 40ft Container Tipper Trailer - www.titanvehicle.com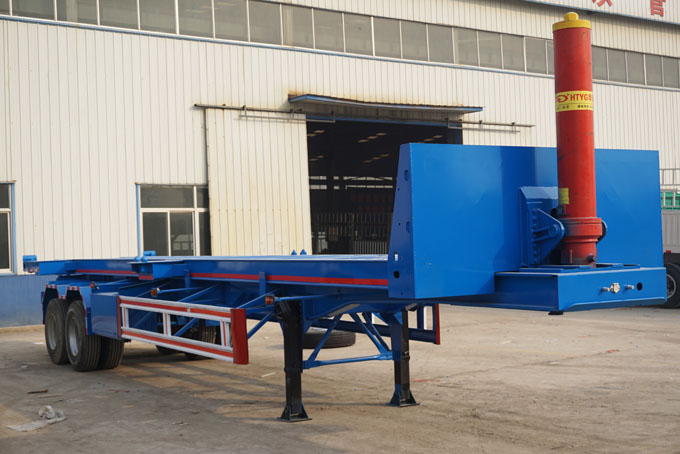 TITAN 40ft Container Tipper Trailer - www.titanvehicle.com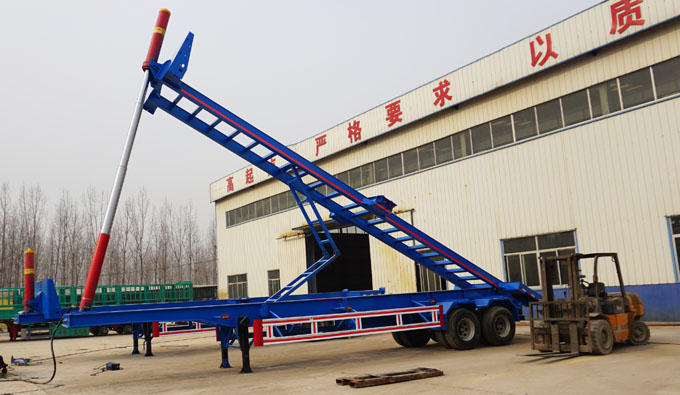 TITAN 40ft Container Tipper Trailer - www.titanvehicle.com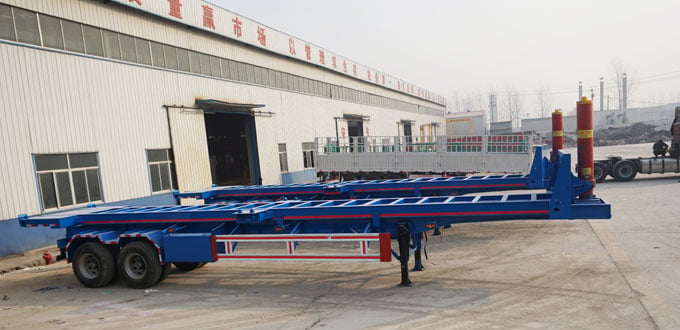 Contact information
If you have any interests for our TITAN 40ft Container Tipper Trailer, pleasure don't hesitate to contact us, we provide you the best solution for you. we will do our best effort to support at the fist time. Thank you.
Email: tom@titanvehicle.com
Phone: +8618615679754
Tel:+86531889978626