Titan Super Interlink Skeleton Chassis Trailer for sale
Titan new product-Super Interlink Skeleton Chassis Trailer for carrying 20ft container and bulk cargo. The super interlink skeleton chassis trailer we just finished for African market. With the highly robust structure steel, competitive price and durable quality.Titan Super interlink Skeleton Chassis Trailer is becoming the best selling semi trailer.
Titan Interlink Skeleton Chassis Trailer can transport 60 ton 20ft container and cargos. the we can use mechanical spring supension or air suspension for high loads requirements needs. we can also provide difference configurations of interlink skeleton chassis trailer to meet your transportation requirements.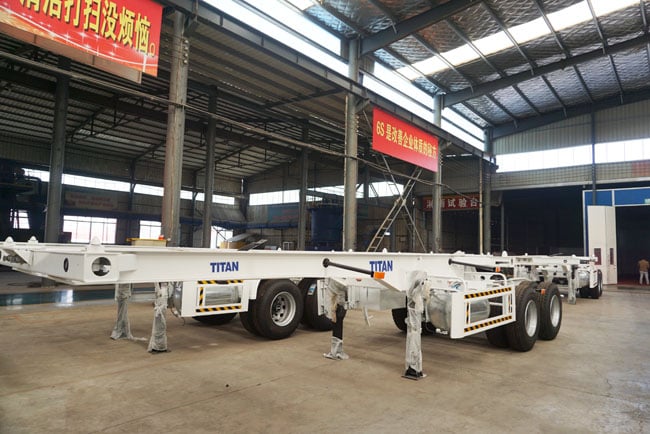 Titan Super Interlink Skeleton Chassis Trailer -www.titanvehicle.com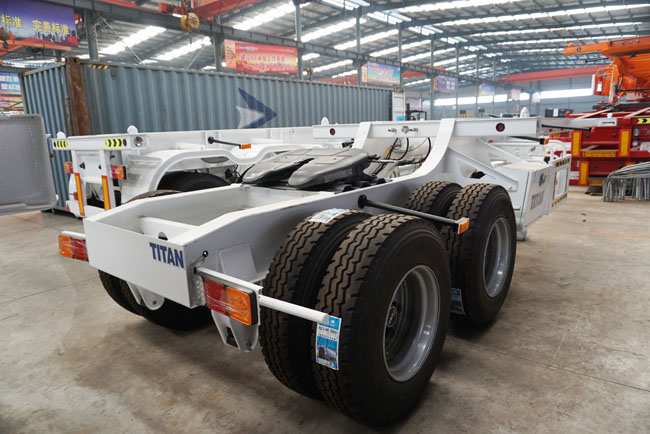 Titan Super Interlink Skeleton Chassis Trailer -www.titanvehicle.com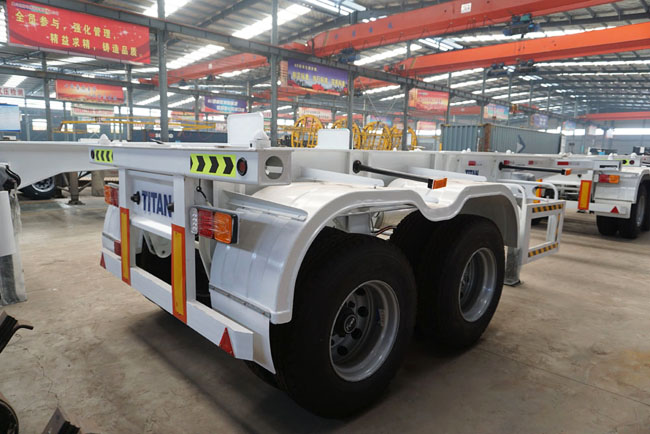 Titan Super Interlink Skeleton Chassis Trailer -www.titanvehicle.com