The most advanced Wind Tower Adapter from TITAN Vehicle
TITAN produce the most advanced wind tower adapter for transport wind tower segments up to 120 tones with a diameter of up to 5,500mm. the tower segments can be transported eigth directly on the platform trailer, with decks or with special adapter technology. TITAN Tower Adapter can be couply with hydraucli Multi-Axles Modular trailer. This is one most cost effecient equipment for load and unload the wind tower segments which can without crane help, and easy to finish it by itself.
Transport wind tower segments up to 120 tonnes and 5,500mm diameter

TITAN Wind Tower Adapter can be operate via remote control and manual operation

Highly flexible adaptor technology for all purposes.

Interchangeable adapter for various types.

Wind Tower Adapter from TITAN Vehicle-www.titanvehicle.com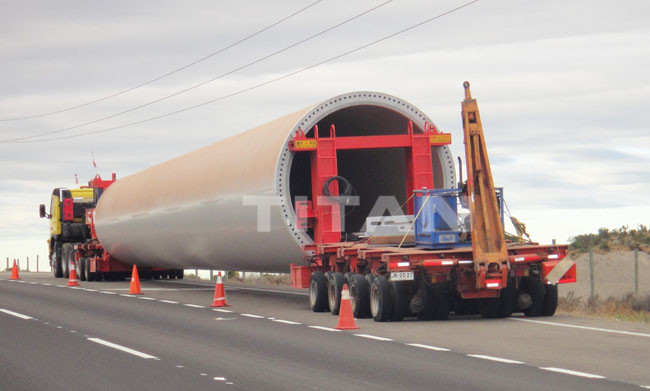 Wind Tower Adapter from TITAN Vehicle-www.titanvehicle.com
Wind Tower Adapter from TITAN Vehicle-www.titanvehicle.com