TITAN Side Wall Semi Trailer for Africa market
Titan produce high quality side wall semi trailer for delivering to Africa, these trailer also called flatbed trailer with side wall or fence semi trailer. TITAN side wall semi trailer is can be used for carrying bulk cargo and transport 20ft container or 40ft container without removing the side walls.
Titan 3 axles side wall semi trailer which have 60 ton loading capacity, more durable chassis to ensure the trailer can handle the bad road condition. all side walls can be removed as you want. besides, we also can provide 4 axles side wall semi trailer to meet your transportation needs.
TITAN Side Wall Semi Trailer for Africa market-www.titanvehicle.com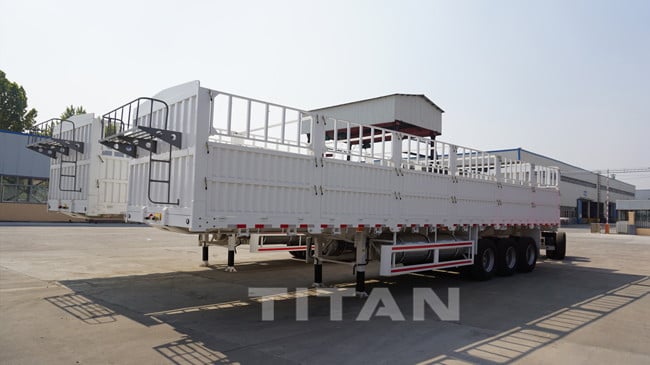 TITAN Side Wall Semi Trailer for Africa market-www.titanvehicle.com