TITAN 3 Axles Tipping Semi Trailer with 60 Ton Loading Capacity
TITAN designs and produce the high quality 3 axles Tipping Semi Trailer with 60 ton loading capacity for carrying sand, rocks and gravel. Titan Tipping Semi Trailer adopts heavy type mechanical spring suspension and 3 units 13 ton axles and the sturdy chassis to ensure its can hand the rough road condition.
All key parts of our Tipping Semi Trailer are from famous brands, especially the hydraulic cylinder, we use HYVA cylinder for our tipping semi trailer, ensure its higher lifting capacity and long service life. Besides, In order to meet your transportation needs, we can provide you that tipping trailer which loading capacity from 40 ton to 100 Ton.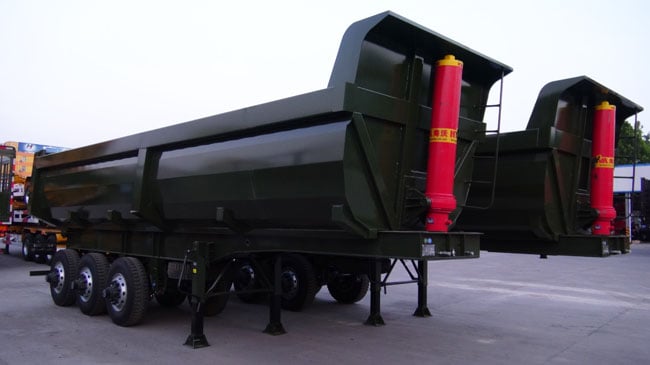 TITAN 3 Axles Tipping Semi Trailer with 60 Ton Loading Capacity-www.titanvehicle.com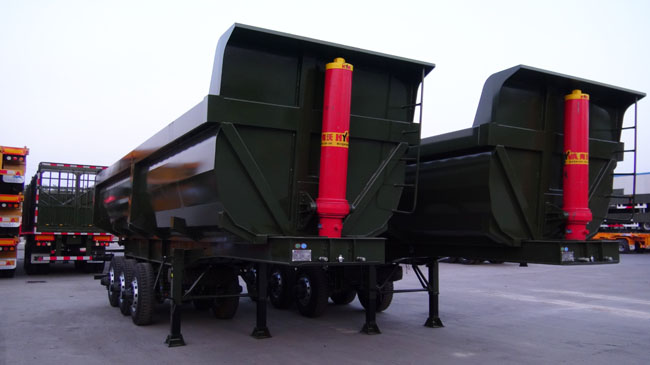 TITAN 3 Axles Tipping Semi Trailer with 60 Ton Loading Capacity-www.titanvehicle.com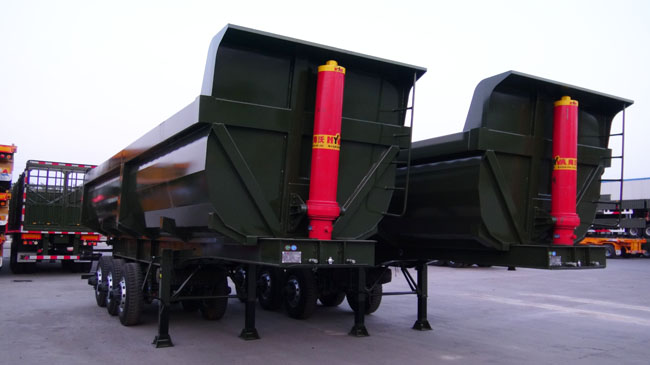 Video_TITAN 3 Axles Tipping Semi Trailer with 60 Ton Loading Capacity-www.titanvehicle.com