TITAN 3 Axles Flatbed Trailer with Air Suspension
TITAN produces the 3 axles flatbed trailer with air suspension, and its also with headboard and column. with 12 units twist locks to make sure it can be used for transport 40ft container, 20ft container or bulk cargo.
Titan 3 axles flatbed trailer adopts BPW air suspension or Goodyear air suspension, ensure its long time service for customer. besides, in order to protect bulk cargo, our flatbed trailer with headboard and 12 units column on the platform of trailer.
Due to this flatbed trailer adopts air suspension, so it max. payload is 40 ton . if the trailer adopts heavy duty type mechanical spring suspension, that make sure its payload up to 60 ton. With the famous brand-WABCO emergency valve to ensure the high braking performance and driving safety. The tire of Titan flatbed trailer adopts 12R22.5 tubeless tyres, good heat eliminable for Africa climate, but if you want to tyre with higher bearing capactiy, the trailer must choose 12.00R20 steel-wire tyre, because the bear capacity of steel-wire tyre is higher than tubeless tyre.
Titan 3 Axles Flatbed Trailer with headboard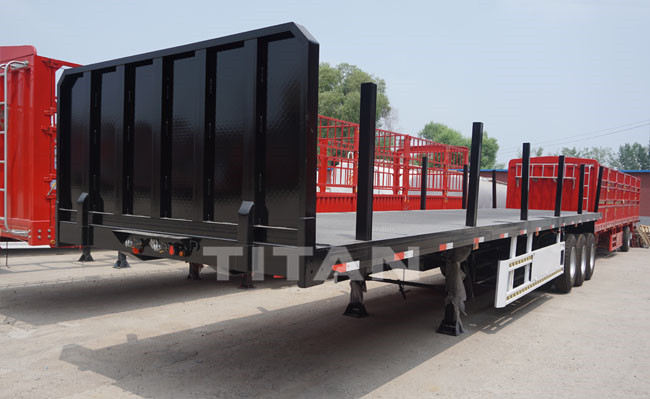 Titan 3 Axles Flatbed Trailer with Column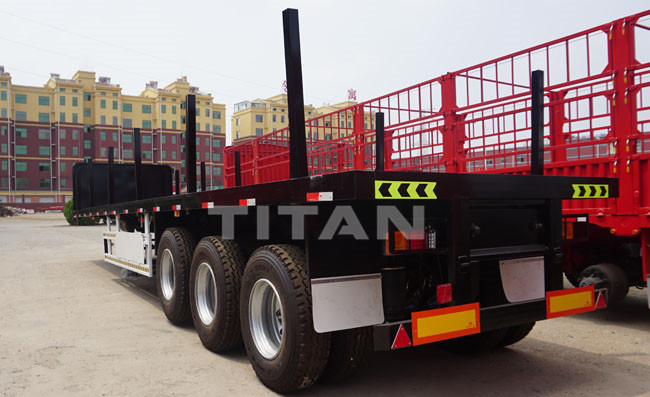 Titan 3 Axles Flatbed Trailer with Air Suspension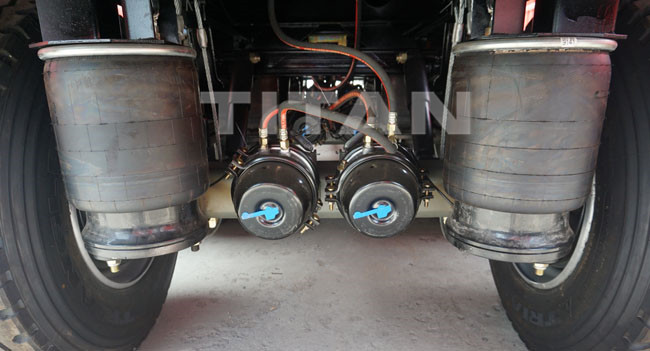 Titan 3 axles flatbed trailer with Air Suspension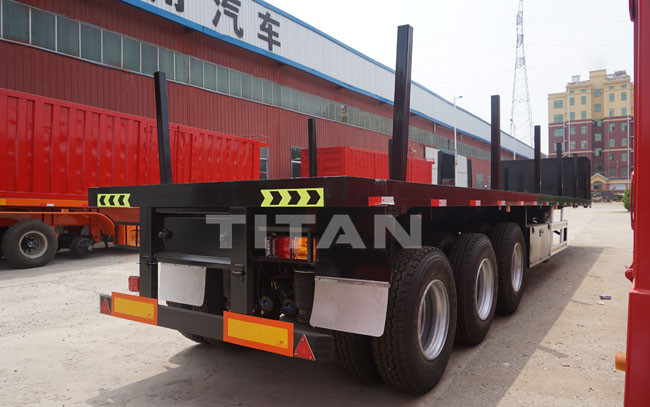 Video- TITAN 3 Axles Flatbed Trailer with Air Suspension