Nearly Autumn comes, also our client from Ghana come here in China. We know each other for nearly 3 month. Our client want to buy the 80t detachable lowboy semi trailers at that time, so he found us on Google, so he ask us about it by our Official Website, titanvehicle.com. Then our sales manager, Mr. Tom has been offering the detailed quotation, drawings and videos for our client. Then our client has the basic understanding about the heavy lowbed semi trailers, especially the detachable goose neck lowboy semi trailers. This model is very popular in African Market, because it's very safe and easy to load the heavy machines on the lowbed trailer, from the front ladder.

Very importantly, we customize the lowboy trailers according to the detailed requirement to meet his transportation need. Because our client load the bulldozer, the wideth is about 3.5m, and our client like the extended widen braket, so we design the 300mm braket for him on the both sides of the low loader semi trailers. And this 3 units lowboy semi trailers take about 45 working days to produce.
And this time, our client came here to check the semi trailers we made for him, like the Quality, the loading Test etc. Please check the photo or video I share for you.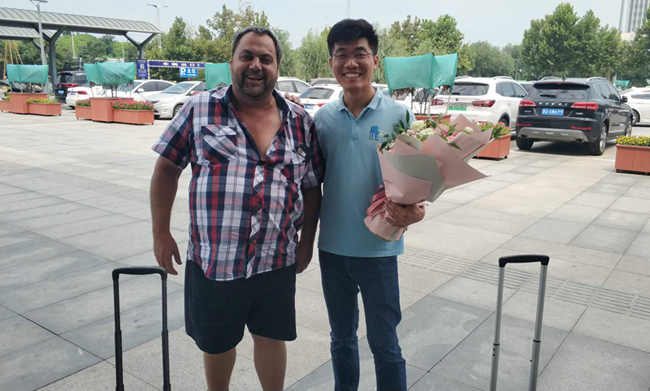 Pick up our client at the airport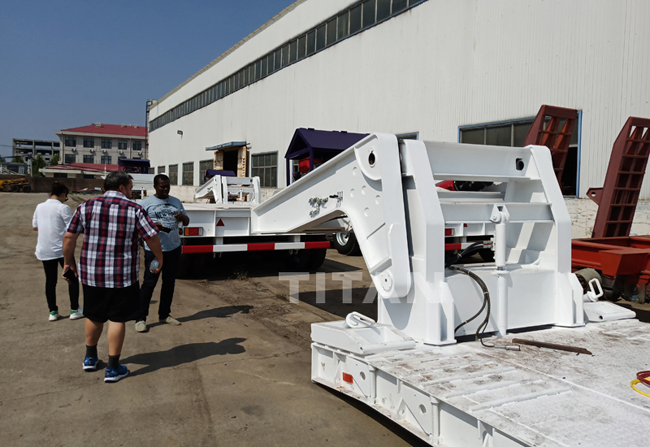 Our client check the trailers now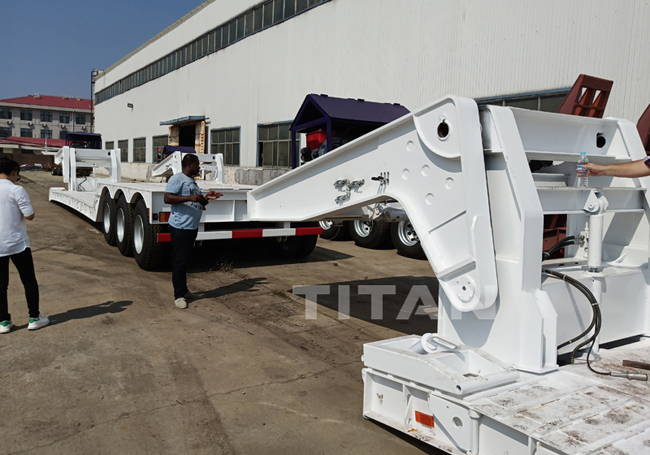 Video