Customer from Mali for purchasing 10 units Sinotruk Tractor and Flatbed Trailer
In 12th-Oct-2017. Customer from Mali visit TITAN Vehicle for purchasing 10 units sinotruk tractor and 10 units flatbed trailer. customer buy TITAN 10 units flatbed trailer, that is for carry 40ft, 20ft container with twist locks , and the flatbed trailer also can carry bulk cargo.
For the sinotruk tractor, our customer buy 6X4 , 371hp truck head from us, the sinotruk tractor truck with good quality and competitive price, so the sinotruk is very popluar truck in African.
Besides, on the basis of absorbing European advanced design and combining with actual transport requirement of customers, TITAN have ability and willingness to work with customers to customize trailers for their needs. Our mainly product including the Extendable Trailers for any size or brand of turbine blade, Wind Turbines Trailer, Wind Tower Trailer, Wind Blade Transport Adaptor, Detachable Gooseneck Lowboy Trailer, Lowbed Trailer, trailer for transport bridges, Modular Trailer.
All customers and friends are warmly welcomed to our company for visit and business negotiations, TITAN will as always do our best effort to achieve maximum value together with our customers, partners, employees and society.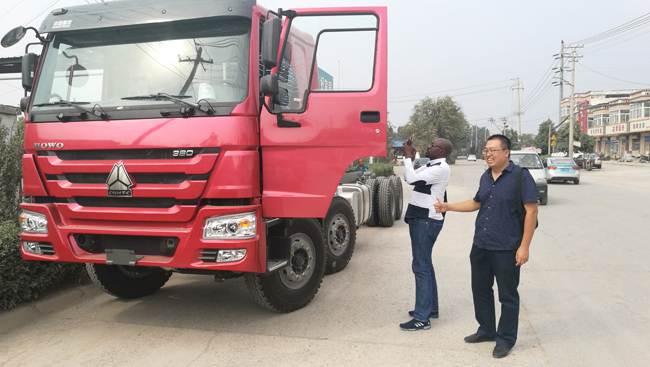 Sinotruk Tractor and Flatbed Trailer-www.titanvehicle.com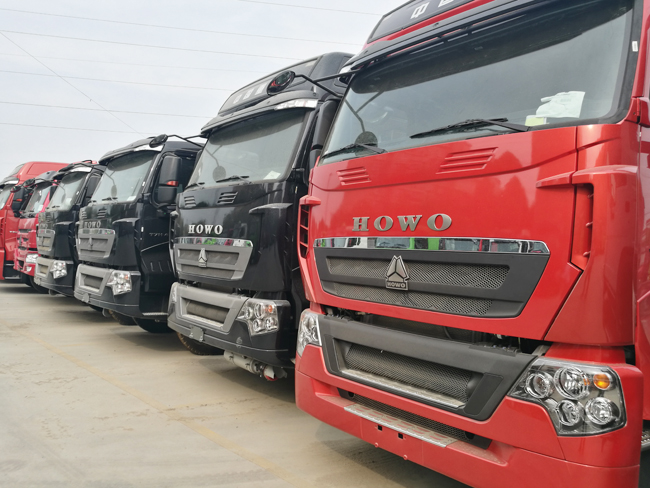 Sinotruk Tractor and Flatbed Trailer-www.titanvehicle.com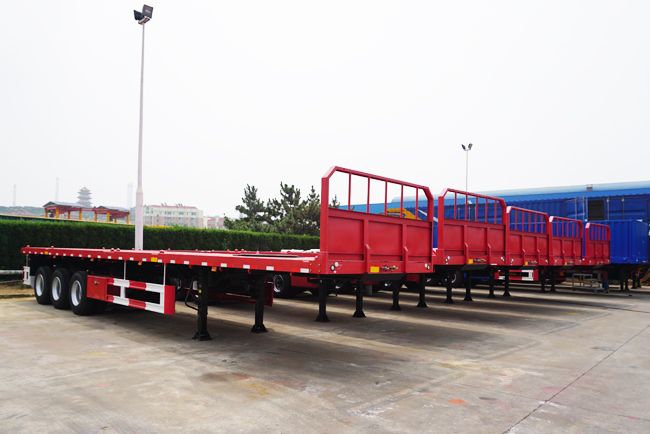 Sinotruk Tractor and Flatbed Trailer-www.titanvehicle.com