Russia's World Cup kicks off in Russia on June 14 2018, to us surprise, and the traditional strong teams have returned home, making the ownership of this World Cup more confusing. In 2018, heavy trucks, you chase me, who will laugh in the end? The World Cup saying the truck and semi trailers, guess the last "mystery."
In china, the Top five truck suppliers are as follows:
First, JieFang Trucks, for now, there are 164,300 heavy trucks were sold.
Secondly, Dongfeng Trucks: TITAN VEHICLE calculates the sales of heavy trucks reached 118,800 units.
Thirdly, Sino Trucks, it sold 109,400 heavy trucks, a year-on-year increase of 10%.
And we TITAN VEHICLE have cooperated with SinoTrucks for more than 10 years. We also exports HOWO trucks, like HOWO 371hp, HOWO 420hp etc. Of course, as the top semi trailers manufacturer in China, we mainly exports heavy duty semi trailers to the World, especially to Africa market. Including lowbed, extendable lowbed, front loading lowboy semi trailers, fuel tanker, cement bulk trailers tipper, flatbeds etc. And the fourth trucks listed as follows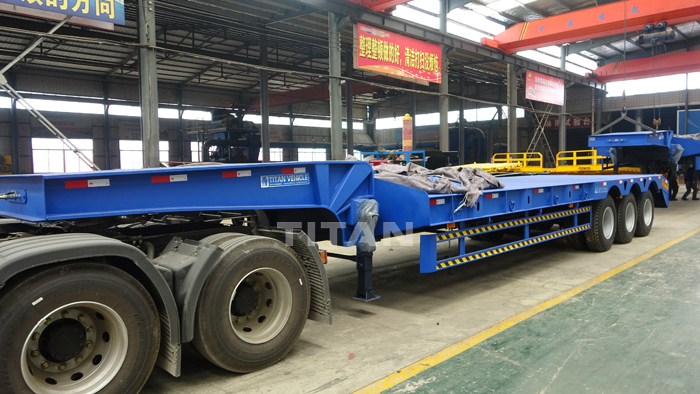 3Axles 80t lowbed trailer -www.titanvehicle.com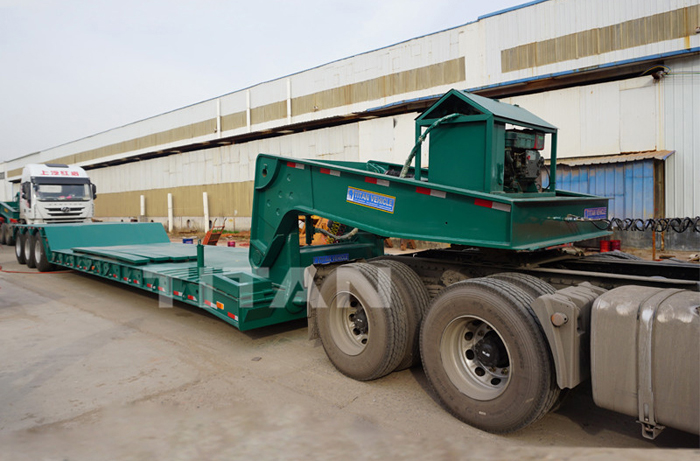 3Axles 80t lowboy trailer -www.titanvehicle.com
Fourth, Shanxi Auto: 98,000 vehicles with heavy trucks.
Fifth, FOTON: 64,000 heavy trucks in the first half of the year.
Although the top 5 heavy trucks are difficult to shake, there is no shortage of "dark horses" in this industry. Just like this year's World Cup, a little cold, but a "clear stream" will still shining.
There are two here increasing very rapidly. The firstly, Hongyan: sales of heavy-duty trucks of 35,100 units in the first half of the year, an increase of 76%. Secondly is SANY trucks, a brand new but in the field of construction machinery, Sany is very famous. In just 1 hour and 8 minutes, the first batch of 300 Sany heavy trucks sold out.
So, 2018, who do you bet on ?