2 Axles 40cbm Tipping Semi Trailer with 30 ton loading capacity | TITAN VEHICLE
TITAN produces the high quality tipping semi trailer with 30 ton loading capacity for carrying sand crush stone rock or palm fruit. TITAN Tipping Semi Trailer adopts HYVA hydraulic cyliner, that can is more reliable and more safety when unloading cargo.
Beides, Titan also produces 3 axles tipping trailer , 4 axles tipping trailer, which loading capacity is from 40 ton to 80 ton for every special need of transportation.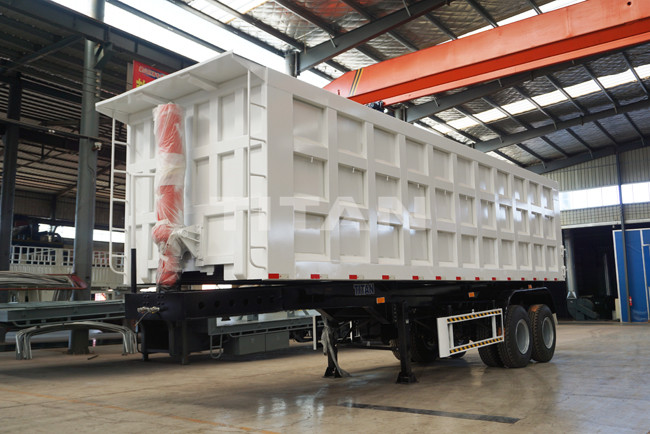 2 Axles 40cbm Tipping Semi Trailer-www.titanvehicle.com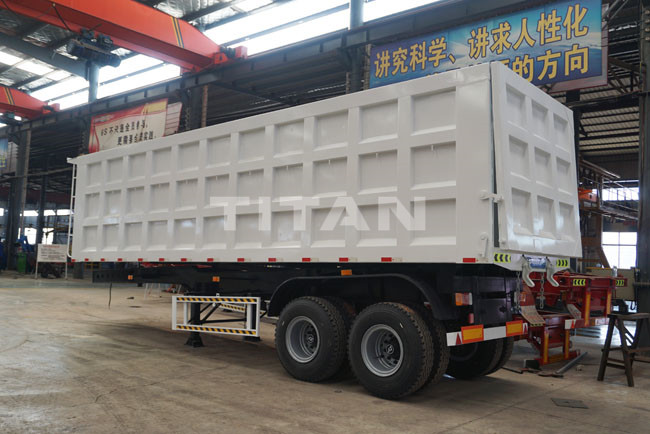 2 Axles 40cbm Tipping Semi Trailer-www.titanvehicle.com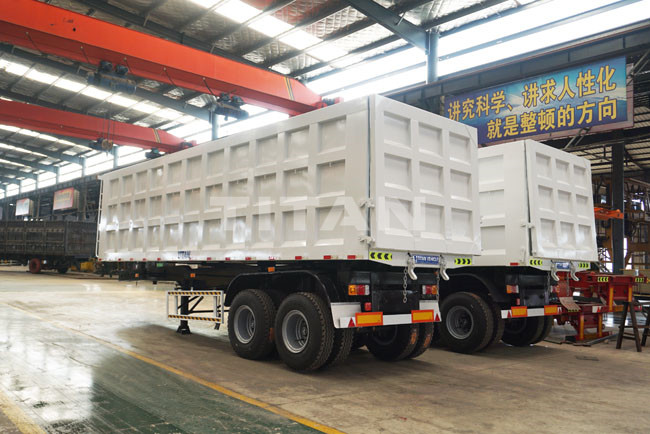 2 Axles 40cbm Tipping Semi Trailer-www.titanvehicle.com