10 Units Oil Tanker Trailer Feedback from Guinea Customer.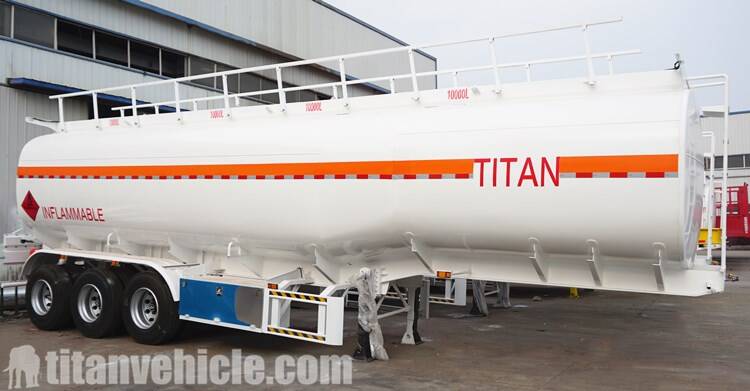 Tri Axle Trailer Manufacturer
TITAN VEHICLE integrates global wisdom and our semi trailer is sold over more than 50 countries around the world. Today we received oil tanker trailer feedback from Guinea customers, as shown in the picture, our customers very satisfied with TITAN fuel tanker trailer.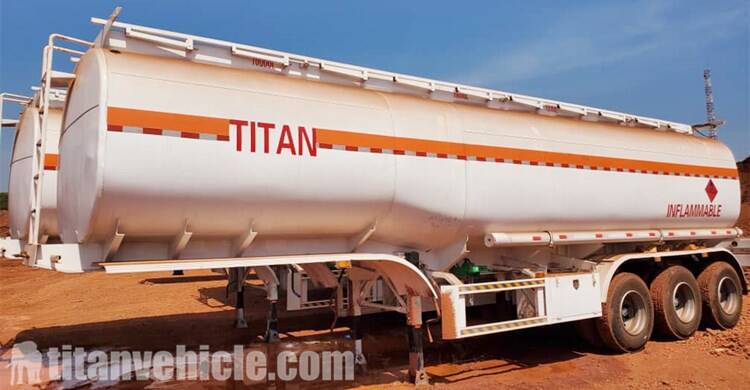 40000L Oil Tanker Trailer for Sale in Guinea Conakry
The customer purchased our 40000l fuel tanker trailer. It has been 2 months since the customer received the fuel tanker trailer, Customer experience is very good. Many customers may not be assured of our, this picture can be fully demonstrated, our oil tanker truck trailer is very strong and safe. Here is factory production process.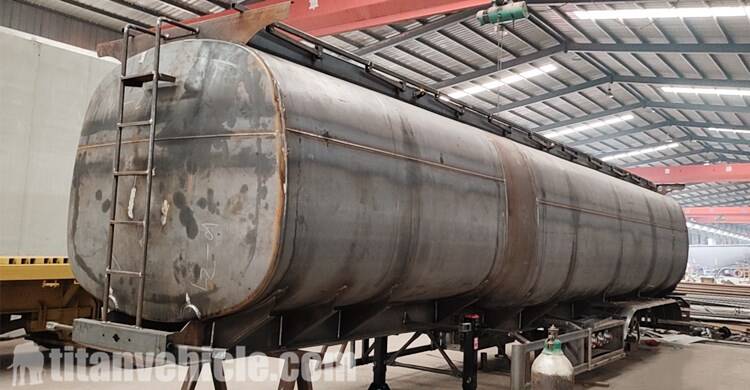 Production Process of 3 Axle Oil Tanker Trailer
Anti-static facilities of tanker trailer
The anti-static facilities on the Fuel tanker trailer are mainly divided into two types: electrostatic wires and electrostatic grounding wires. Before loading and unloading oil, the electrostatic wire should be connected to the tank truck and the oil loading and unloading equipment with electrostatic wires (the oil tank is equipped with electrostatic wires that are connected to the oil tanker).
1. Lead away the static electricity induced by the oil tanker truck to avoid flashover with external substances;
2. Keep the 3 axle oil tanker truck and the entire oil loading and unloading equipment at the same potential to prevent potential differences;
3. It can accelerate the leakage of electric charge in the oil. When connecting electrostatic wires, be sure to choose a tank truck. There is no rust and exposed metal parts on it, and it should not be connected to severely rusted or painted places.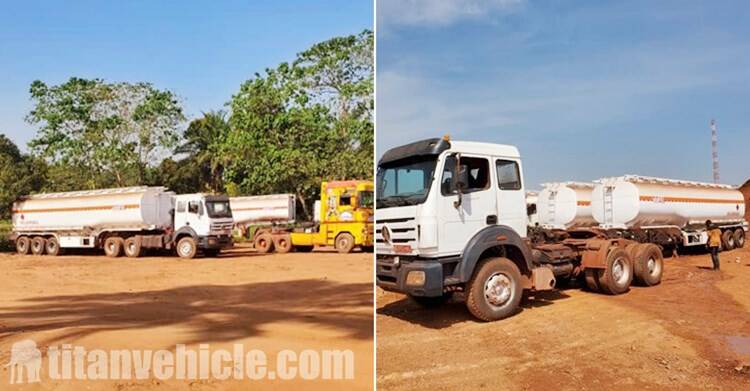 Guinea Conakry Customers Feedback of Oil Truck Trailer
4. There are two types of electrostatic grounding wires: chain type and conductive rubber belt. The former is prone to sparks due to ground impact, time lapse when grounding, and easy to rust will increase the leakage resistance and other shortcomings. Now new tank trucks use rubber grounding straps. Therefore, the electrostatic grounding wire should be adjusted frequently to ensure that it has good contact with the ground and a multimeter should be used to check whether it is unblocked and broken, and replace it if any problems are found.
Precautions for fuel tanker
1. In order to ensure the cleanliness of the oil truck trailer, the fuel tanker trailer and the oil delivery system should be cleaned regularly. The internal and external joints at both ends of the oil delivery hose should be regularly coated with lubricating oil. The disassembly and assembly of the 40,000l fuel tanker trailer is easy and convenient. After each work, clean up in time to ensure that the tube is clean!
2. The use and maintenance of the oil pump should be carried out in strict accordance with its operation and maintenance instructions! The safety valve and filter net of the oil tanker should be checked and cleaned frequently!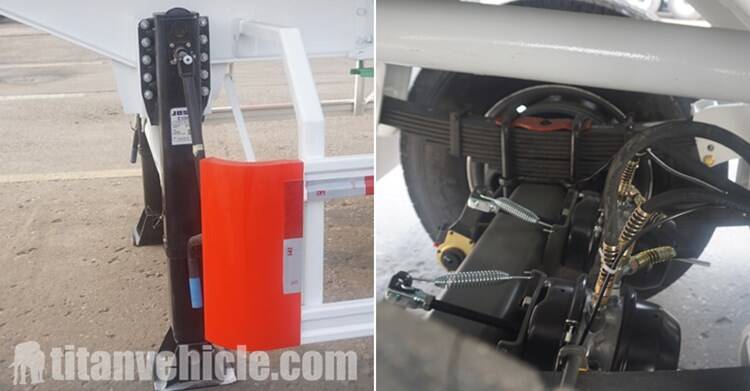 Details of Tri Axle Fuel Truck Trailer Manufacturer
3. Before refueling operation, you must use a power pole to insert into the wet ground, the fuel truck trailer grounding tape should be grounded, and the static electricity should always be maintained during the operation!
4. Truck fuel tanker and the piping system should be cleaned regularly. Tanker trailer for sale regularly checks whether the joints of the pipeline system are well connected and the seal is reliable!
5. 3 Axle gas tanker for sale should install electrostatic belts in accordance with the specifications. When static electricity encounters the extremely high concentration of combustible gas remaining in the car, it explodes. The electrostatic belt will be effective in the space where the car body is frequently rubbed and easily generated by static electricity. Get out of the static electricity hazard to ensure that the body is not harmed.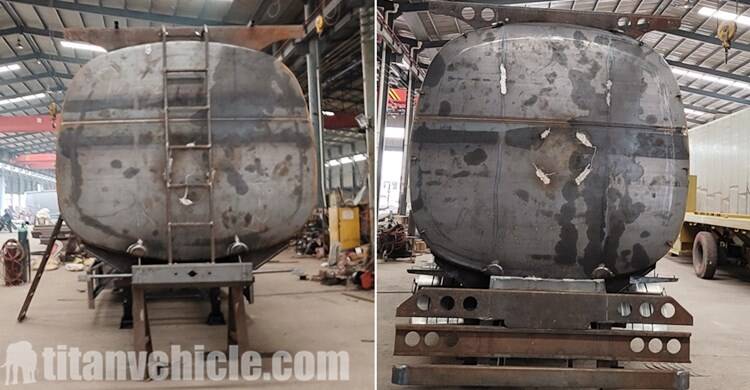 60-80T Gas Tank Trailer Price for Sale
As usual, when we got an inquiry from our customer, his or her real needs and requirements of semi trailer were what we should to learn and find. Then, our professional sales recommend a suitable semi trailer for all of you. And all the specifications of semi trailer are allowed to be customized according to your own needs or likes. Seeing is believing. We have professional sales and technicians, and if you have some problems or questions in the stage of using semi trailer, you can send messages or give us a call directly. We hope our customer's purchasing experience will do some help to you.
You can download video, you can learn about different types of fuel tanker semi trailers (like 3 axle fuel tanker, 4 axle storage tanker trailer, stainless steel tanker trailer, acid tanker trailer, fuel tanker with flatbed trailer, fuel tank Full trailer). And the process, testing, packaging and customer feedback, etc.
This kind of semi trailer was designed with lots of advantages and features. If you want to get more information, please don't hesitate to make contact with us.