120T Lowbed Semi Trailer has been shipped to Kenya Nairobi on Nov 18th.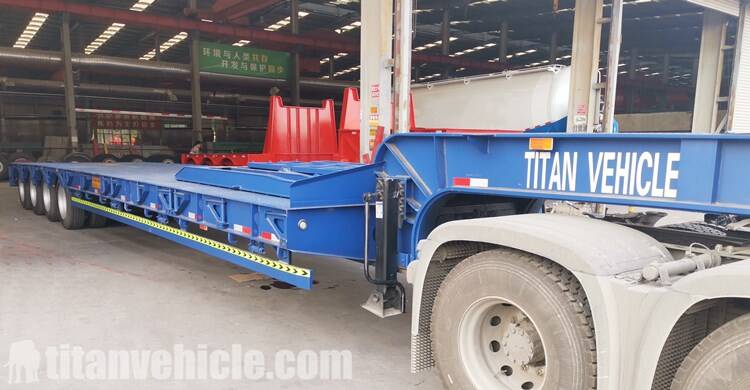 Tractor Trailer for Sale in Kenya
There are many customer chose to business with TITAN. Although they came from different countries, they had the same need of looking a set of suitable lowbed semi trailer for their own factory.
In other words, it reflects that semi trailer is becoming more and more important in our daily life, no matter of home and abroad, Especially Africa. Kenyan customers mainly transport large-scale machinery and equipment, and we recommend the most suitable semi-trailer for them.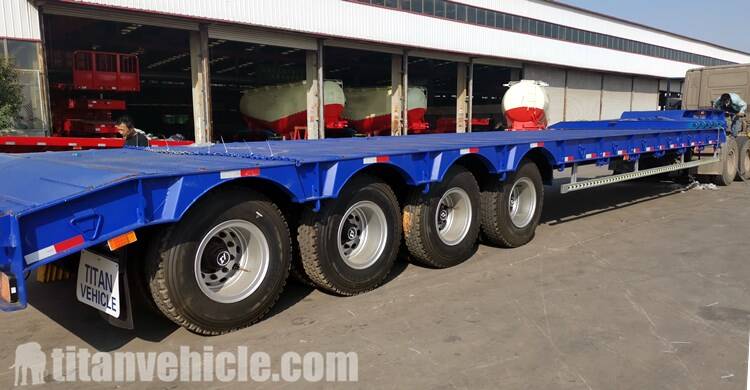 4 Axle 120T Low Bed Trailer for Sale In Kenya Nairobi
TITAN semi low bed trailer height from ground is usually 1300mm. If you have special needs, TITAN can also customize it for you. The lower the platform height of the heavy load trailers, the better the stability and safety. Our low loader trailer has a large carrying capacity when transporting extra high and medium cargo.
How does a low bed trailer work?
1. Low loader trailers have flatbed, concave beam and tire exposed structures, and the longitudinal beams are straight or gooseneck. The frame is stepped, and the cross section of the longitudinal beam is I-shaped, which has the characteristics of high rigidity and high strength.
Lowbed trailers are also very wide, suitable for the transportation of various mechanical equipment, large objects, road construction equipment, large tanks, power station equipment and various steel materials.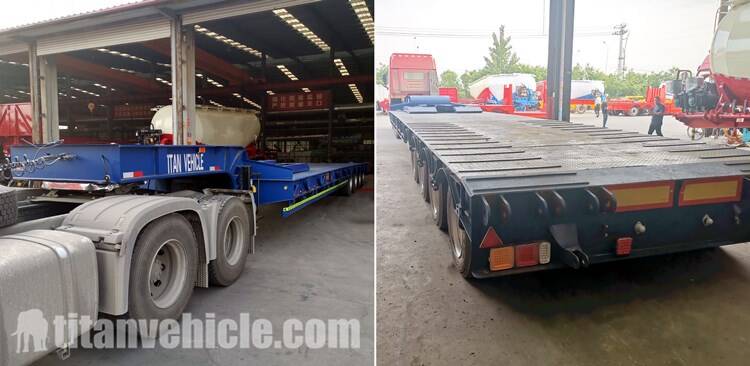 Details of Low Loader Trailer Price Manufacturer
2. It adopts three-axis balanced, two-axis balanced or rigid suspension, with mass balance blocks installed between the front and rear leaf springs, which can change the deflection of the front and rear leaf springs by the same amount and balance the forces on the front and rear axles; 120T Low bed trailers are designed to transport the heaviest and bulkiest loads. The most common applications of low bed trailers include transporting heavy vehicles, rail vehicles, construction beams, windmill components and heavy machinery. The main advantages of low bed trailers include high stability, safety, versatility, and ability to transport tall equipment.
3. The main plane of the frame and cargo platform is low, which ensures the stability of transportation, and is suitable for carrying all kinds of construction machinery, large equipment and steel. The number of beams, axle lines, and dimensions of the trailer vary across brands.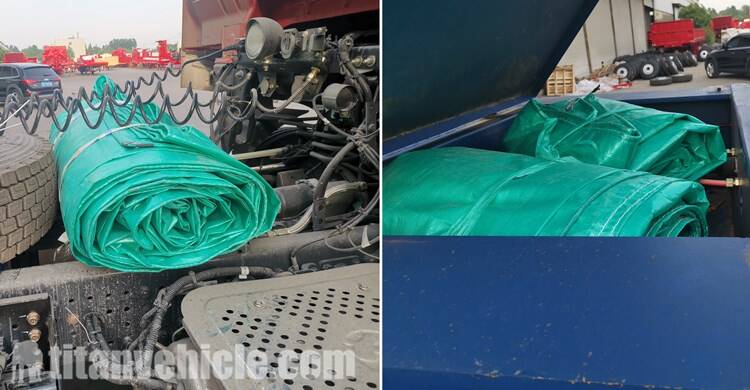 Poncho of Lowbed Trialer
Before ordering a low bed trailer, it is important to consider the cargo weight and dimensions, price, maintenance costs, future business needs, and the loading process.
The load of the trailer is fully borne by itself, and it is connected with the locomotive only by hooks. The locomotive only provides power to help the low bed truck trailer full trailer overcome the frictional resistance of the road. It can stand upright on its own tires. Generally around 6.5 meters.
4. Trailers are divided into semi-trailers and full-trailers. The semi-trailer axle is placed behind the center of gravity of the vehicle (when the vehicle is evenly loaded) and is equipped with a coupling device that can transmit horizontal or vertical force to the tractor. The front part of the carriage rests on the pallet of the tractor. low loader trailers are generally under 13 meters.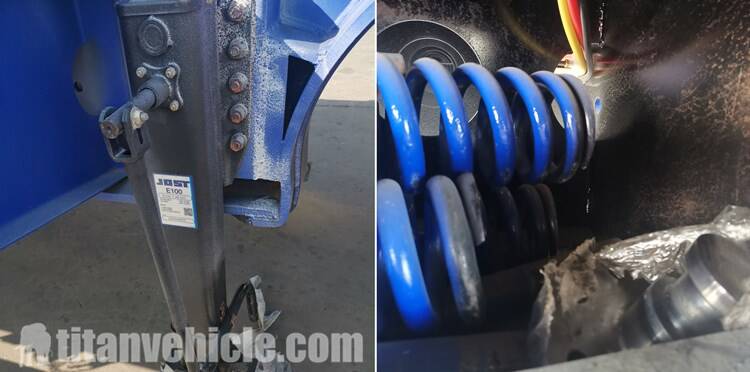 100-120T Heavy Duty Low Bed Trailer
5. The low bed trailer series products are suitable for a variety of mechanical equipment, large objects, road construction equipment, large tanks, power station equipment and machinery. They are widely used, efficient and fast. The whole vehicle adopts advanced computer-aided design software, which is optimized for a flexible and diverse design. The load-bearing surface of the frame is designed according to user requirements to meet the transportation of various special goods.

You can download video, you can learn about different types of lowbed semi-trailers, like 2axle, 3axle, 4axle lowbed semi trailer, hydraulic ladder lowbed semi trailer, etc. As well as the process, testing, packaging and customer feedback, etc.
This kind of semi trailer was designed with lots of advantages and features. If you want to get more information, please don't hesitate to make contact with us.