60Ton Side Wall Trailer will be sent to Nigeria on Oct 13th.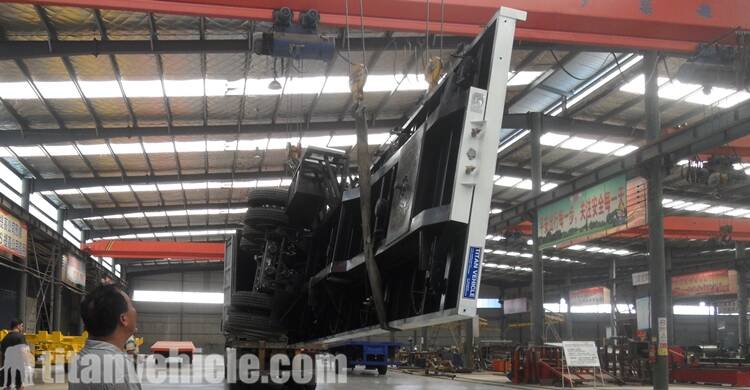 3 axle 60Ton Side Wall Semi Trailer For Sale In Nigeria
Recently, many of our customers are from Nigeria. This includes our old customers, who bought our tipper trailer before and were very satisfied. So the order was placed 2 months ago. In order to expand their scale this time, they bought a variety of models, including flatbed trailers, fence trailers, and sidewall semi trailers. Recently, our Nigeria customers' 3 axle side wall trailer has been basically packed and ready for shipment.
Tri Axle Drop Side Trailer Price
TITAN has been stationed on the Alibaba platform for 6 years and is very popular with customers. Many customers place orders directly on the Alibaba. Of course, this Nigeria customer found us on Alibaba two years ago. We hope could have this Nigeria market opening from Alibaba, and could build longtime cooperation with our client. You are welcome and trust TITAN would be your best choice.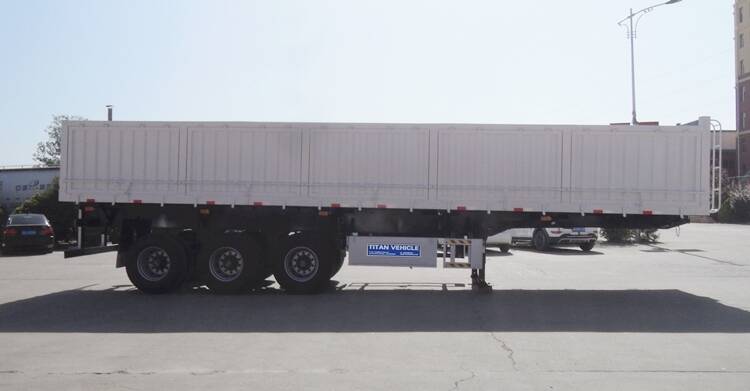 Drop Side Trailer Manufacturer For Sale
Here are some main parts of the dropside trailer.
Wheel hub of dropside trailer:
It is soft in itself, so the inner part of the tire supporting the tire is a barrel-shaped, centered on the shaft. The tire is the rubber part of the entire tire. The part is called the grain hopper wheel hub. The steel ring is also called the wheel hub, it is an important part of the general cargo semi trailers.

Package of 60Ton High Side Trailer
Tractor Pin:
At present, the traction pins on the market are mainly divided into 4 types, assembly 50, assembly 90, welding 50, welding 90, users can choose according to different models and actual use. It is connected to the traction seat of the main trailer stakes and also bears all the traction. It is an important component. The 60Ton side wall trailer and the tractor are all connected by it.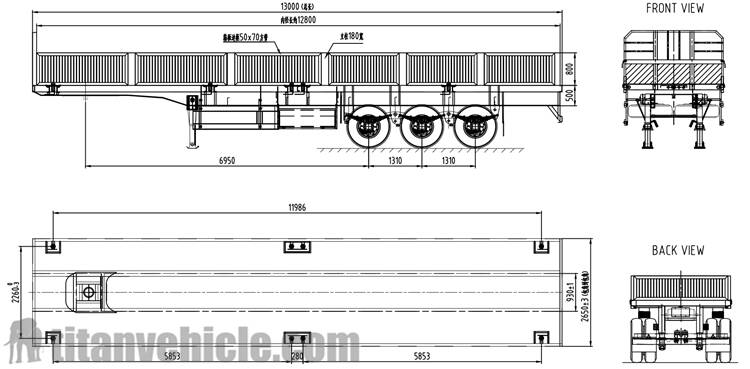 Drawing of 3 axle Side wall Trailer
Suspension system:
The suspension system is a three-axis leaf spring suspension, which is used to support the load and has the function of absorbing driving vibration and so on. Suspension device support is welded on the back and lower part of the longitudinal beam and support device support is provided on the lower front part. The leaf spring suspension system is fastened to the axle body with U-bolts.
You can download video, you can learn about different types of side wall semi trailers(like 3 axle sidewall trailers, 4 axle high side trailer, grain hopper trailer, aluminum alloy side board trailer, 2 alxe side wall semi trailer with bogie suspension, dropside drawbar trailer).And the process, testing, packaging and customer feedback, etc.
This kind of semi trailer was designed with lots of advantages and features. If you want to get more information, please don't hesitate to make contact with us.